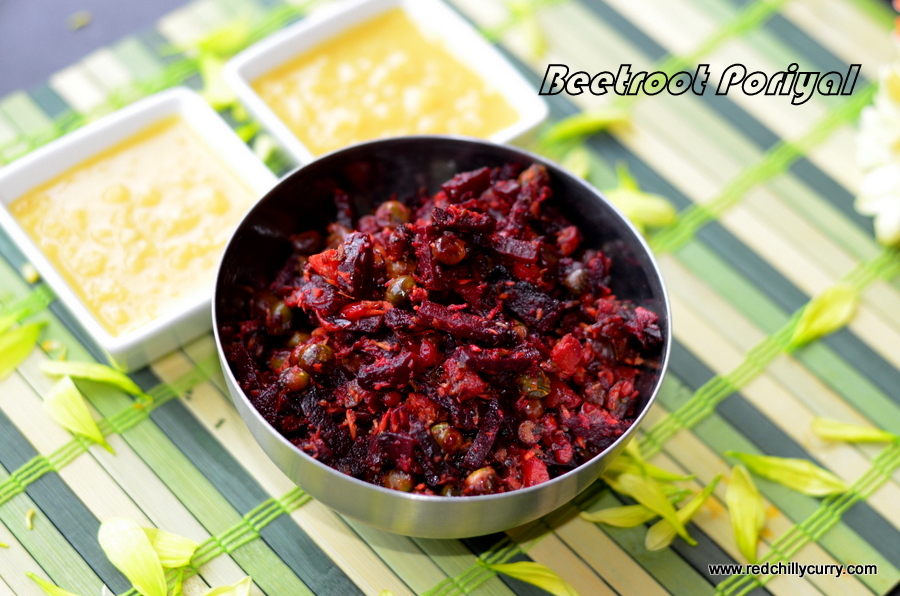 Beetroot Poriyal-2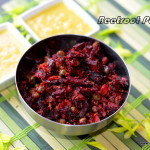 Beetroot poriyal is my fav side dish. I love the vibrant red color so much. Even as a child dad says I have always had a liking towards it. He would mix it with plain hot white rice and by adding little ghee to it brings an amazing aroma to it. If you haven't tried it you must I love love love it. Goes well with all kinds of south indian main dish like sambar, rasam or any tamarind related recipes too. I love it with vatha kulambhu and moorkulambhu(buttermilk curry)
Quick to make and its very tasty. I do it 2 ways one as chopped to pieces like this and its all crunchy and yum, another method is by shredding way. Click this to see another method. Either way it taste very good. Its scary when you eat too . Heheh your hands turn red, your plate looks red ...even your teeth hahaha but who cares . Its an amazing vegetable. Very good for skin. I hope you know that lot of people use on their lips to get that color like lipstick. I have heard my friends using it as a beauty tip for their dark lips and it really works well. See lots of benefit right???? Lets go further with the preparation.....
Instructions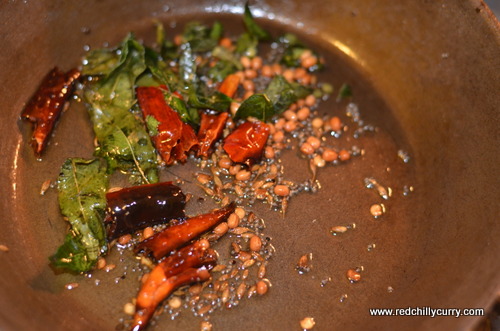 1. First do the seasoning mentioned above to this add onion and stir it for some time.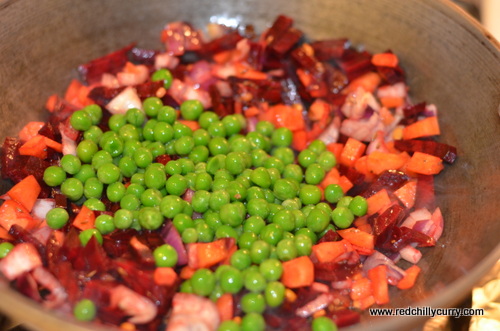 2. Now add chopped beetroot,carrot and peas.Still for few mins. Close with lid and let it steam on its own for few mins.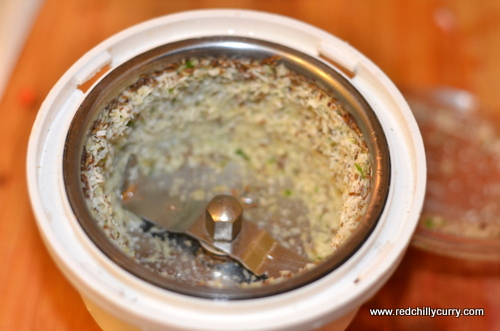 3. Now grind the ingredients shown above in a blender and add to the beetroot when they are 90% cooked. Switch the stove off.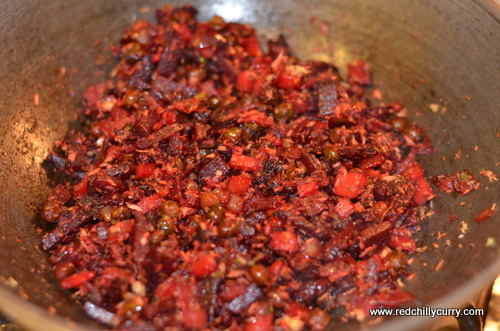 4. Yummmy beetroot poriyal is ready to be served. Serve it with main dish like sambar, rasam, vatha kuzhambhu and moorkulambhu.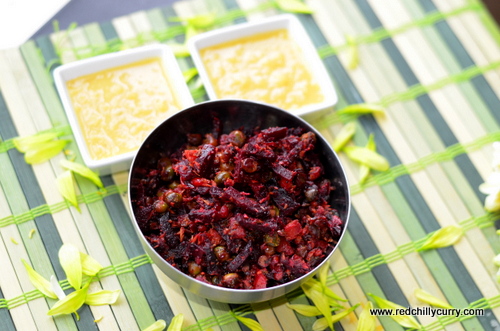 Print