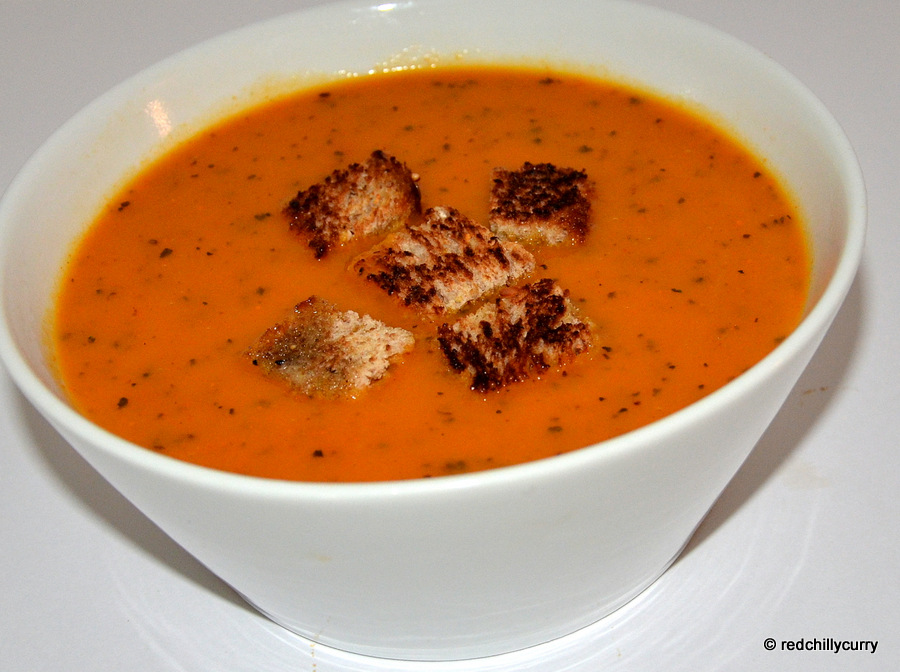 Carrot Soup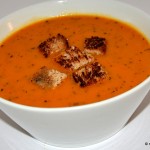 Carrot is good for skin, for eye sight and other skin related issues.The bright orange colour is irresistible.consuming carrot juice everyday is suppose to be very healthy so I try to prepare this soup once in a month at least.All my friends love it and the final addition of basil brings a spark in peoples eye.Perfect treat to our taste buds.
Prep Time : 10 minutes
Cook Time : 10 minutes
Yield :

2
Instructions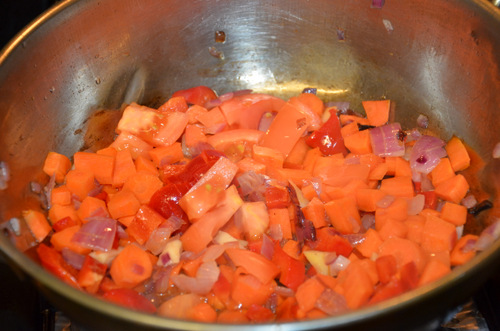 1.Heat butter in kadai/pan let it melt then add onion and saute for a minute when they become tender add carrot,capsicum,ginger and saute for 5 more mins.
2.Nicely blend all together adding celery,salt,pepper.Add half glass of water and blend it again.Strain them well.
3.Sprinkle some basil powder(i didn't have fresh one that day),garlic powder and pepper, just before serving fry the bread pieces in butter and add on top of the soup.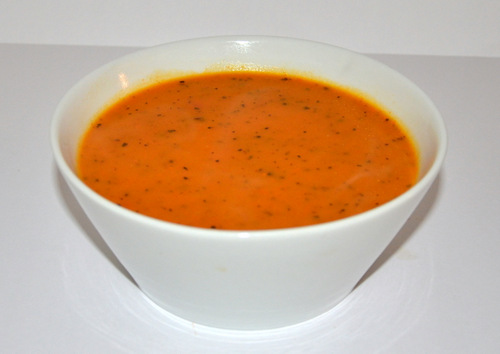 Print