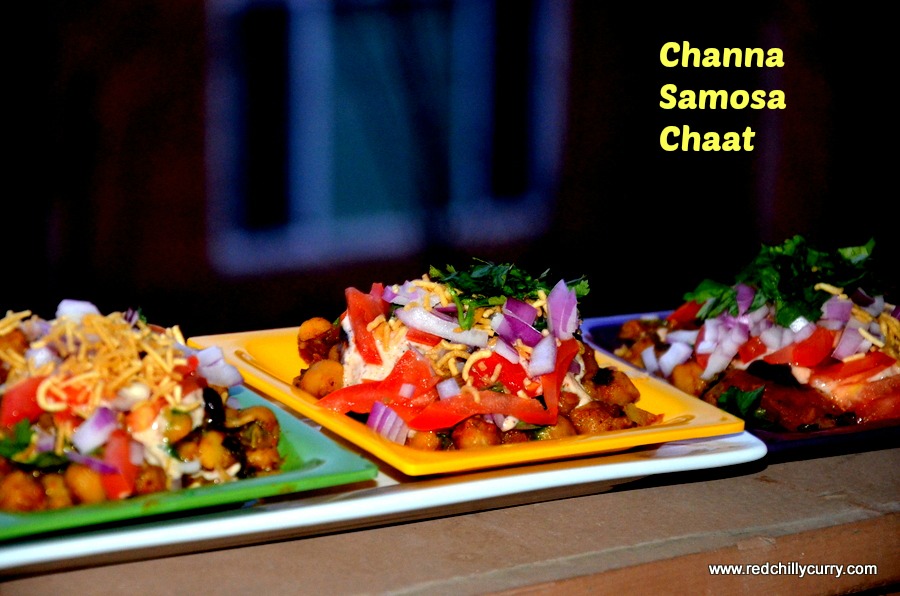 Channa Samosa Chaat(Quick Way)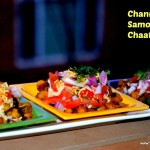 endI love chaat a lot infact I am crazy about it. It gives me such immense pleasure when I eat this one. I always save a bowl full of channa masala for my chaat next day. I always have store bough samosa in fridge because I never know who might show up at unexpected time, so I always keep it a habit to have one packet of samosa in my freezer default. This not only helps with guest helps me and my family at our late movie night. Saving one bowl always ends up with a new spicy exciting chaat. Here is the recipe to make it.
Prep Time : 20 minutes
Cook Time : 25 minutes
Yield :

4
Instructions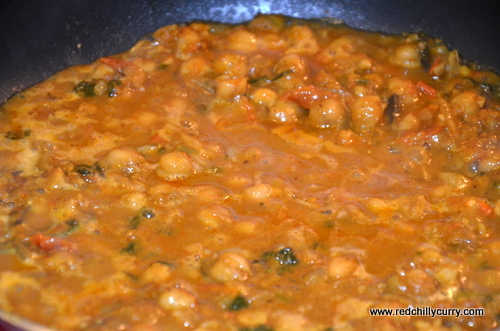 1. In a pan/kadai boil the channa masala(click here to get the recipe) add little water and dilute the channa masala. I had some frozen samosa(make fresh if you have time)This is for quick version. I took samosa out of the packet and deep fried them.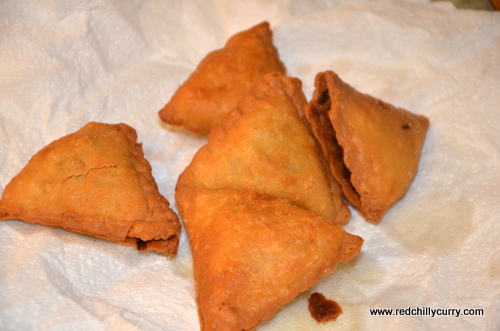 2. Now add it to channa masala and break it to 4 pieces. Let it cook for a minute. Now switch it off.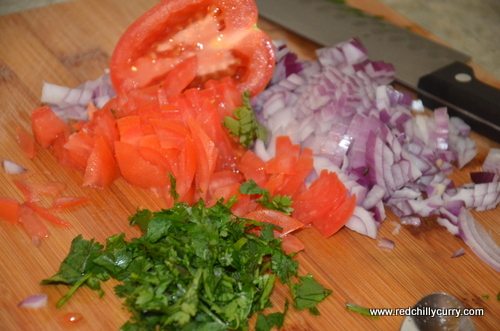 3. Now prepare green chutney & Sweet dates chutney. Then in a bowl mix yogurt and beat it well with spoon. Then add sugar,chilly powder and salt and blend it well.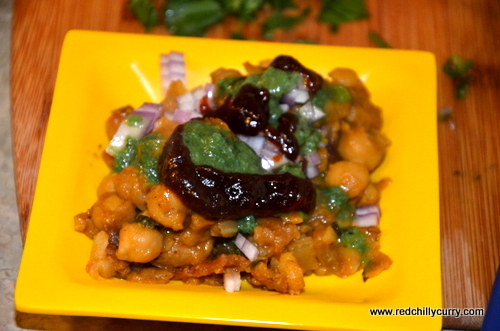 4. Now place the channa masala in a small serving bowl. Then add green chutney and sweet chutney on top of it. To this add yogurt mix. Then sprinkle some onion,green chillies,tomatoes on top.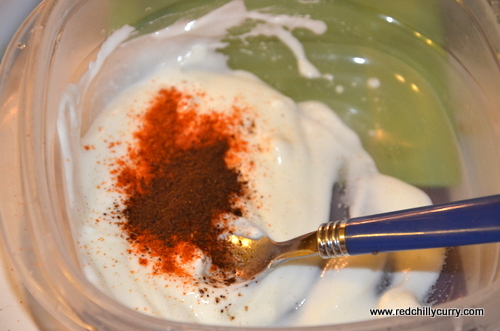 5. I love sev a lot use fresh or store bought and sprinkle on top. Finally garnish with fresh coriander leaves and serve it hot.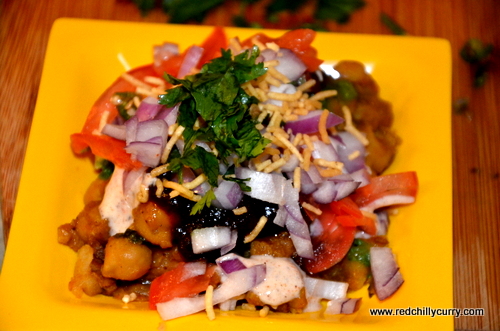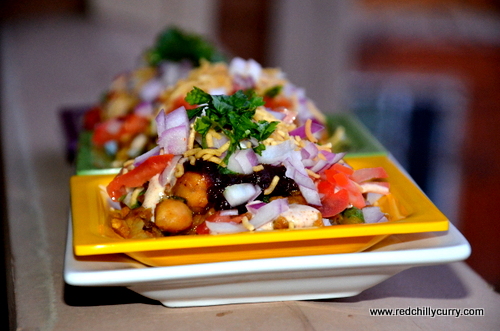 6. Yummy and spicy channa samosa chaat is ready.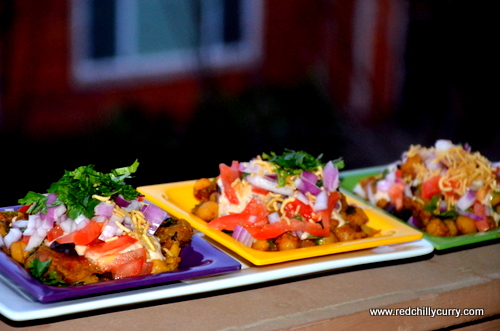 Print