Corn chaat recipe | Sweet corn chaat | How to make sweet corn chaat | Spicy sweet corn chaat | Masala Corn recipe | Chaat recipes
Corn Chaat or Masala corn chaat is one of the easiest and tasty chaat that you can make within 20 mins of time. I love chaat of all kind and since this corn chaat requires very few mins to prepare I always go for this chaat when I have guest at home. I make this corn chaat little differnt but I tried this version from my friends Kavitha place and had fallen in love with it. I loved blending fresh raw onion, tomato, cucumber and fried peanuts to this corn chaat. They taste so damn good and the hint of butter just takes the aroma to next level. Its definitely a treat to your taste buds. You can explore lots of stuff and do lots of variation by introducing fresh sev or boondi or even some spicy poha to this yummy chaat. I like adding differnt types of topping to this corn chaat. Try making this corn chaat just before your guest enters. Fresh chaat always taste good. I also add pepper sometimes to make it little spicy but red chilly powder is more than enough for the good spice.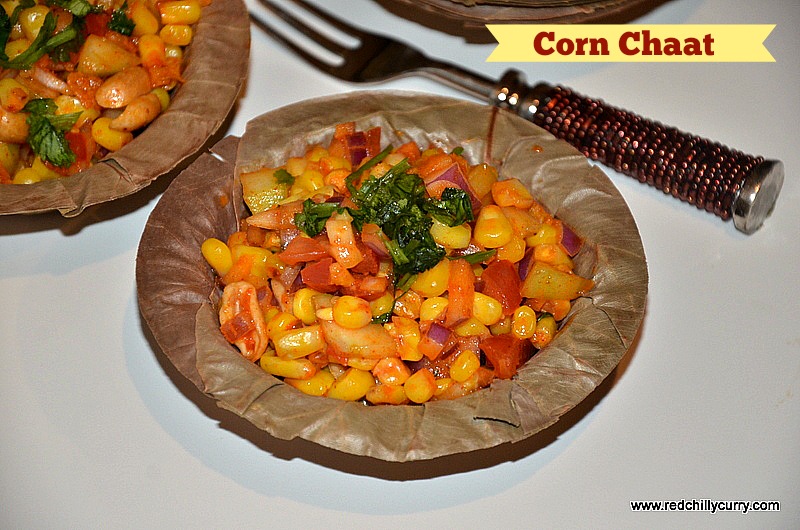 Kids will love this corn chaat for sure, you can adjust the spice according to your kids taste bud. I would suggest not to omit cucumber and peanuts because they add a very good blend to this corn. I add finely chopped carrots too sometimes since my daughter likes it. I tasted this at my friends place and have been a big fan since then. I just love it a lot. This is perfect for winter times or when kids come home from school. My husband loves this corn chaat when he is back from work. Since it's easy to make its can be made in few mins. I love my evening tea and this is just a right and healthy stress free snack to serve to your family. Other corn varieties for your evening snacks can be Masala Corn , Grilled Corn and Corn vada. Now off to making of corn chaat.
Step by step of making corn chaat recipe
Corn Chaat Recipe (20 min snacks)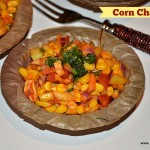 Prep Time : 10 minutes
Cook Time : 5 minutes
Yield :

3 bowls of corn chaat
Instructions
1. I used frozen sweet corn kernels here. So take 2 cups of them and add little water and  microwave for 2 mins. Throw away the water.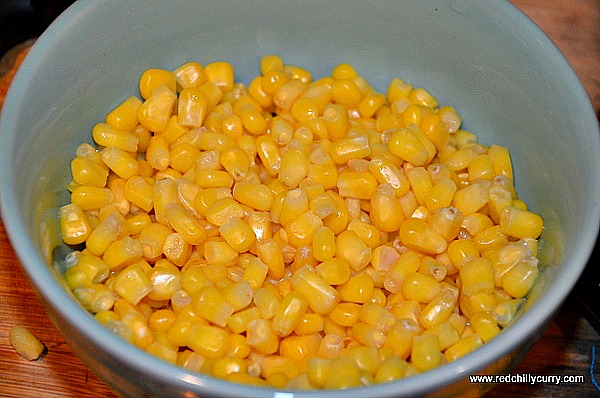 2. Heat tawa/pan. Now add butter ,once it's melted add the sweet corn and let it sit for 3 mins till they are mildly toasted.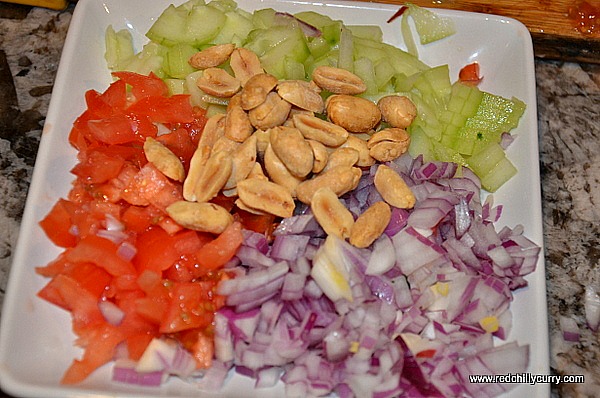 3. Now keep the above mentioned items ready. Take a big bowl and add the hot sweet corn kernels. To this add chilly powder,chaat masala and salt. To this add onion,tomato,cucumber, peanuts and lemon juice.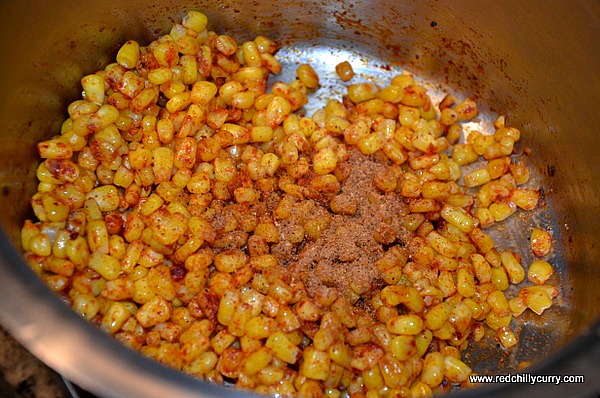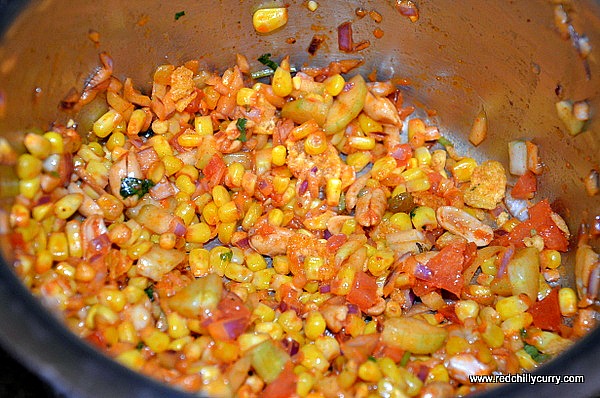 4. Mix everything well . Now add the finely chopped coriander leaves and serve it hot.  I Didn't have sev or boondi when I did this but sprinkle on top and it taste so good. Try adding sev to this corn chaat.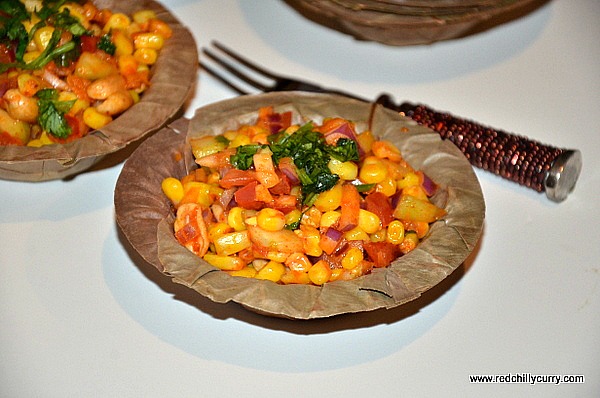 5. Yummy tasty corn chaat is ready in 10-20 mins for your evening tea time.
Print