Corn Vada recipe , How to make Corn vada:
Corn Vada is a tasty and simple snack that will be loved by kids to adults. It pairs well with your evening tea. It can be made in 10 mins if the channa dal has been soaked a little early. My daughter loves this vada so much so I can surely say kids will love since corn is the main queen ingredient. Corn vada is a tasty snack to use in parties or potluck functions. I usually like making Masala vadai, Medhu vada, Mixed dal vada, vazhaipoo vada (Plantain flower), Mysore Vadai, Thayir vadai(curd/Dahi vadai)
Corn is universally like food item. You can make lots of corn varieties like Corn soup, Grilled Corn ,Corn Bajji, Corn Chaat, Corn Cheese Balls and many more varieties using corn. At my house evening tea is a must and my dad and hubby loves some snacks with it. I try to think of quick snacks to make for them when I am not in a hurry. Otherwise I can sit and make a long process snacks like Pav bhaji or Pani Puri. If you have any unexpected guest then vada and bajji are my first option to make. Even vada/vadai needs some advanced preparation like soaking the dal is required but bajji are much more easy to make when you have sudden guest dropping by your house.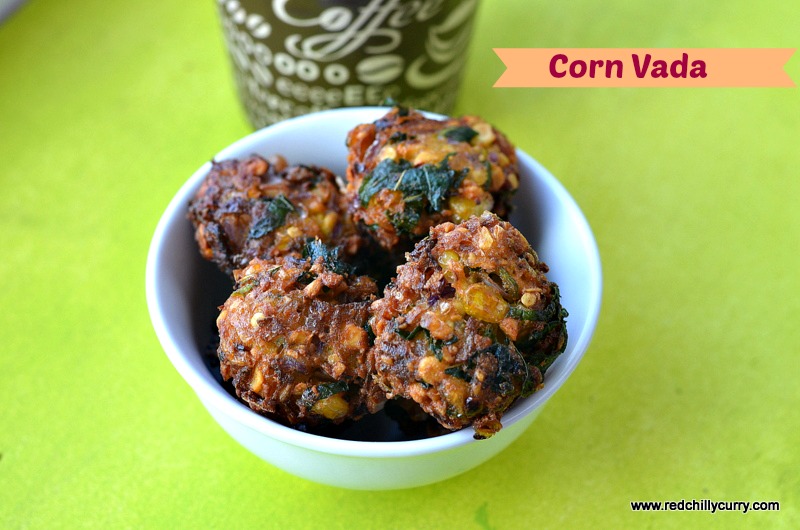 But this corn vada is a total winner when you have lots of frozen sweet corn in your freezer or fresh sweet corn in your house. If you are using fresh sweet corn then try to boil it for 1 min and then proceed this process. Care should be taken when grinding the corn in the blender. No water should be used otherwise you will not be able to make ball shape for vadai. Wash the corn well and filter the water completely. Use a tissue paper to absorb all the leftover moisture in the corn.
Then proceed to step by step process mentioned below to make corn vada.
Corn Vada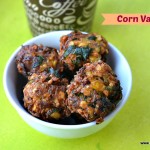 Prep Time : 10 minutes
Cook Time : 10 minutes
Yield :

15 vada
Instructions
1. Soak channa dal for 1 hr. Wash corn and drain the water completely. Keep 4 tsp of corn separately to add later. In a blender add corn, dry red chillies, channa dal and blend coarsely. Do not water.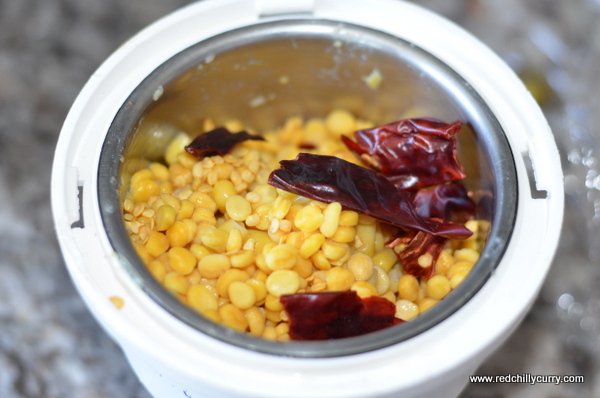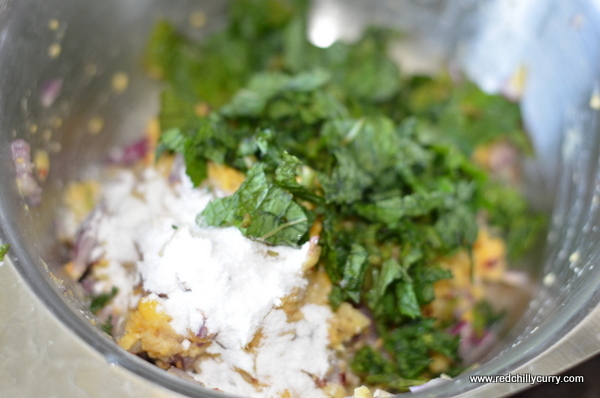 2. Now transfer the mix into a bowl. To this add rice flour, salt,chopped onion, ginger and mint leaves. Also add 4 tsp of corn kept separately. Mix everything together and make ball shape.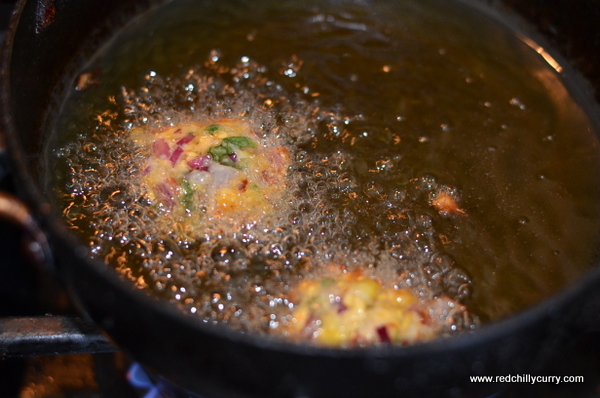 3. Now heat oil in a pan and when it's hot, keep the flame low and flatten the corn balls to vada shape and roll them into the oil. Now increase the flame to medium heat and roll them to both sides. When they turn golden brown collect them and place it in a tissue paper so the extra oil is absorbed. Serve this hot with hot chai/Tea.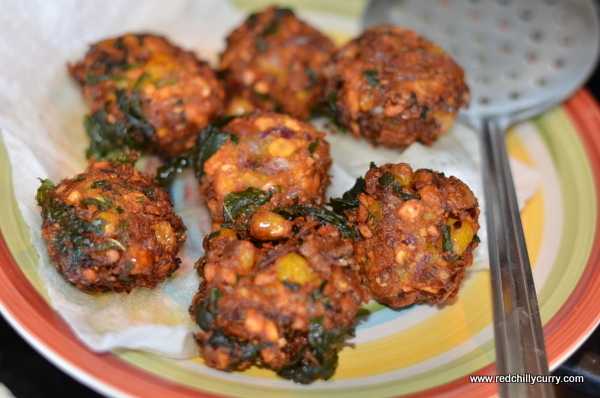 4. Perfect corn vada is ready to eat and kids will love it too.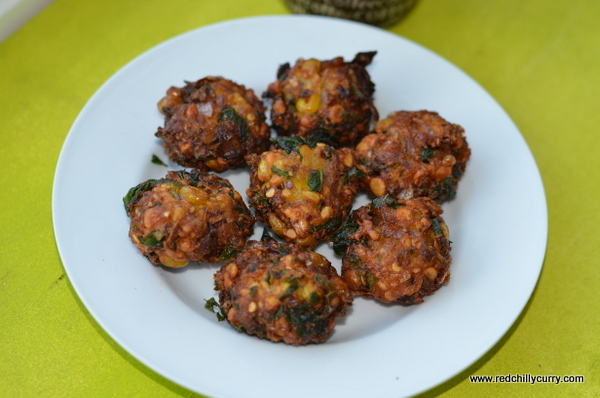 Notes:
Adding mint leaves to vada gives a very good flavor.
Always keep the flame low while putting the vada inside the oil.
Care should be taken when blending the corn,channa dal and dry chillies(Absolutely No water)
Stay away from stove while making snacks, just to be on a safer side.
Print