Eggless Pancake Recipe, How to make Eggless wheat banana pancake, Wheat banana Pancake
Eggless wheat banana pancake is very tasty and kids love it. If you want to make quick breakfast, then try this and you wont be disappointed. I serve this to my kids as snacks for evening time. I love adding different spread to this. I love nutella, but my daughter likes Maple syrup on top. My hubby likes it plain or with jam. I always tease my hubby that this version of eggless wheat banana pancake is a copycat recipe of our south Indian Sweet Paiyaram recipe. Only different is we don't use vanilla essence or cinnamon powder in it. Instead of butter ghee is used. But taste wise, I find both of the same. Only difference I see is the way its made. Okay okay.. I agree they both are little different with the ingredients involved but I meant to say taste wise. Anyway… I love this eggless wheat banana pancake a lot.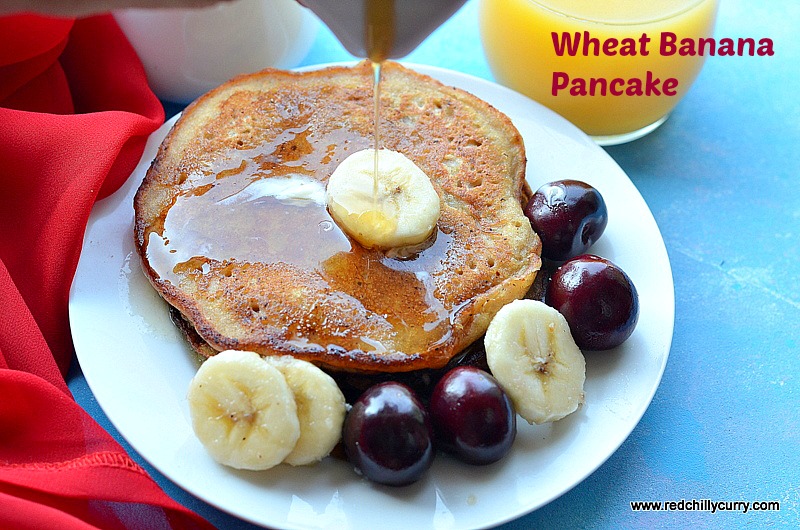 Making eggless pancakes are so much easy and you know what all goes inside your flour, and you can make changes according to your taste. Store bought flour uses all purpose flour but when you use at home. You can always choose wheat or Oats flour instead of all purpose flour. That way you know that you are eating your pancakes in a healthy way. Have few variety of spread at home like maple syrup, chocolate syrup,strawberry syrup,grape syrup or nutella for enjoying this pancake in different taste. I have used cinnamon here but if you don't like you can omit it. But I would suggest to use it since its gives a very good mild flavor and it wont be over powering.
When I say banana I love adding a pinch of cinnamon powder to all my recipes. Be it pancake,cake,milkshake,muffin or ice cream. I love both their combination so much. Here is Eggless Banana Muffin made by me using banana and cinnamon combination. It taste so good. You will love it. Best eggless wheat banana pancake ever.
Now off to step by step method of making Eggless wheat banana pancake recipe
Eggless Wheat Banana Pancake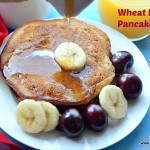 Prep Time : 10 minutes
Cook Time : 10 minutes
Yield :

6-8 pancake
Instructions
1. In a bowl bash the ripe banana to pulp. To this add cinnamon powder,vanilla essence,soda,sugar,butter and mix everything  well.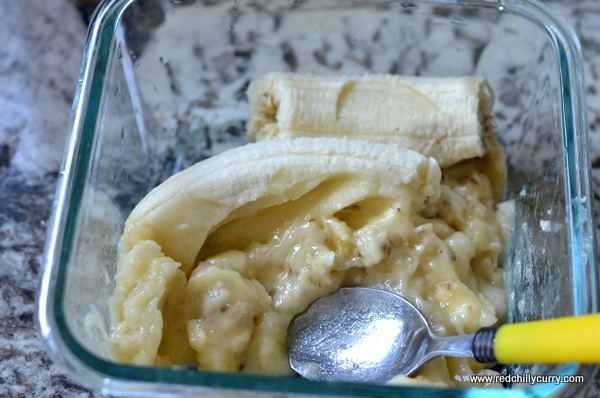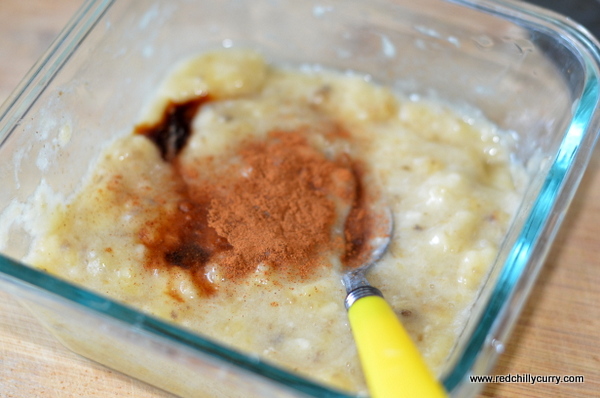 2. Now add the flour to the mix and slowly start adding milk little by little and blend them all together. No lumps, make it to smooth pouring consistency.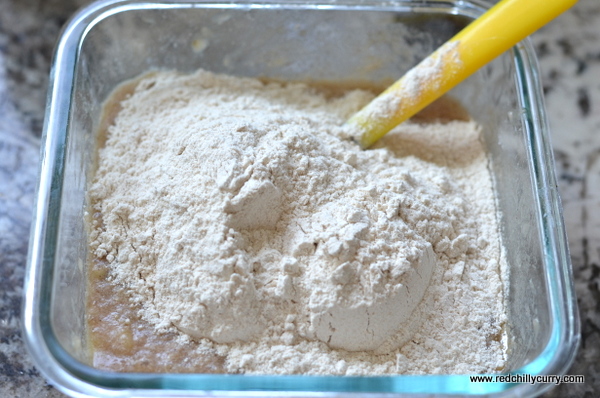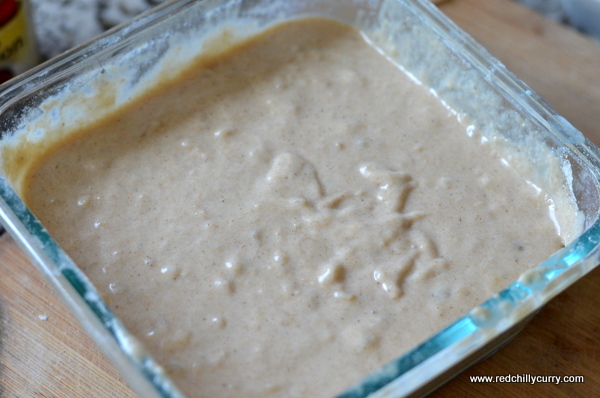 3. Heat pan, spread some butter and pour the batter. Don't make it flat, give a round shape and let it have thick base. Keep the flame in medium to low. Once the batter starts to bubble up on top,flip it to next side.(Never keep the flame high,it will turn black)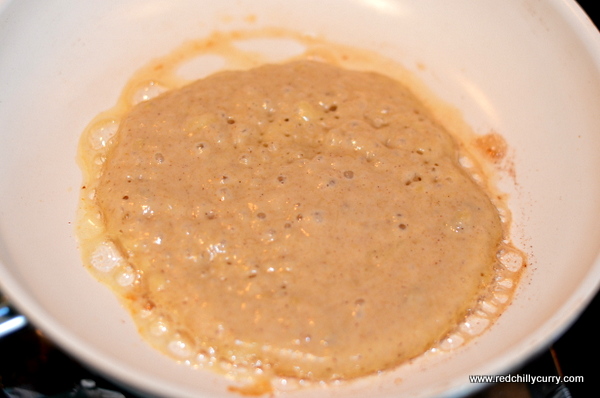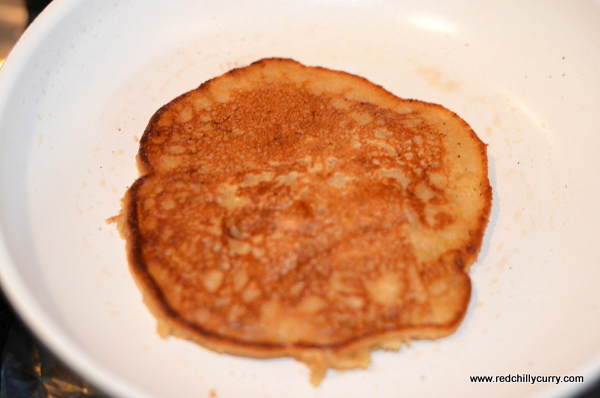 4. Now both sides are golden brown. Serve them on a plate with generous amount of maple syrup on top. Arrange some chopped fruits like banana, strawberry, cherry or any fruits of your choice and serve it hot. I forgot to mention, just before serving add dollop of butter on top and serve along with maple syrup or any spread of your choice.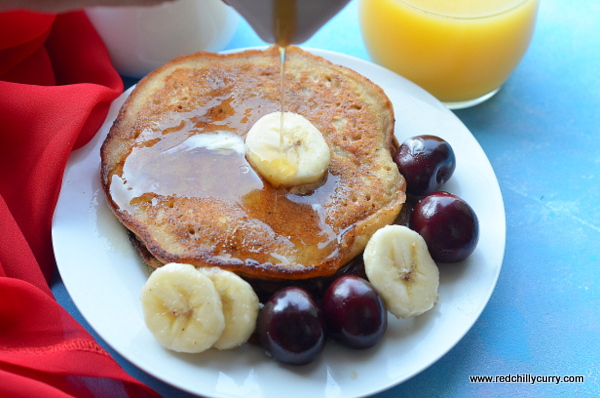 Print