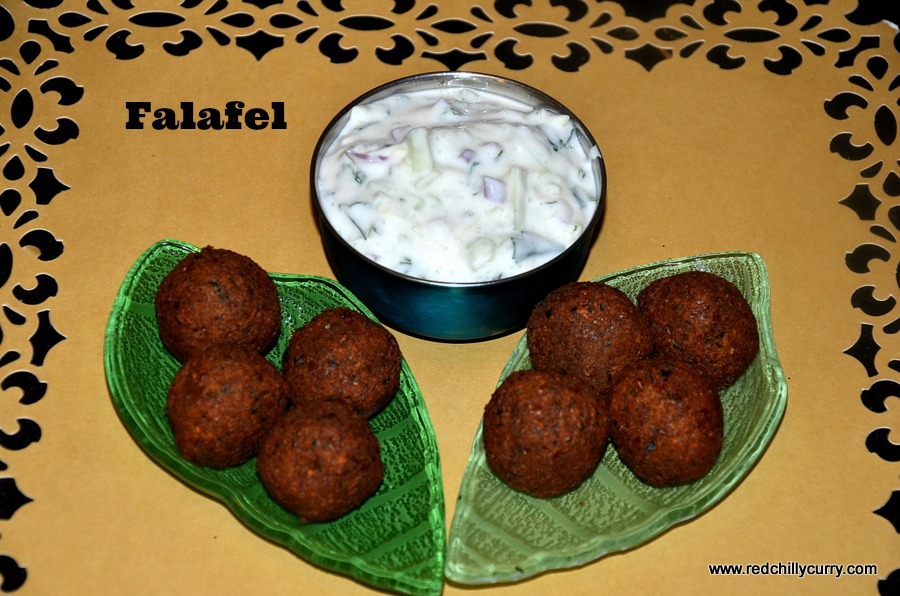 Falafel – Mediterranean Recipe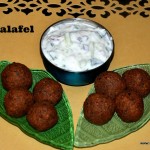 This recipe is hubby fav and he always loves to have them when we are at mediterranean restaurant. I love to stuff this inside a recipe as filling like inside sandwich or have it along with my rice. To me it taste more like out Indian version vada, of course it taste different but I love it. My daughter just likes to eat it plain with good yogurt dipping who wouldn't right??? I learned this from an appetizers book I picked from my library long ago. I think the author was Susannah Blake. I love all the appetizers in that book. They are so perfect for parties.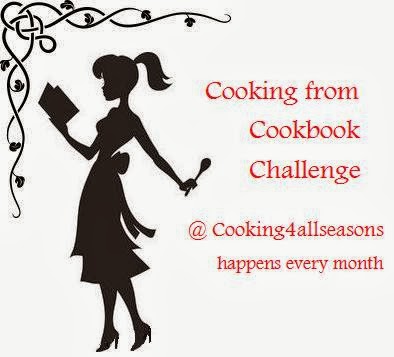 Prep Time : 5 minutes
Cook Time : 10 minutes
Yield :

4
Instructions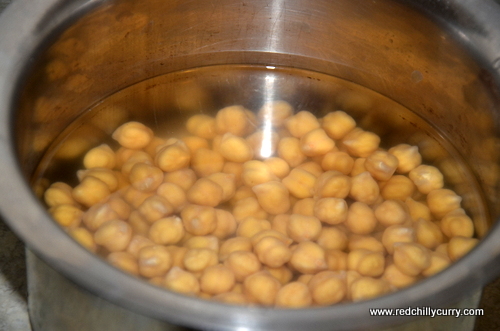 1. Soak chick peas or channa or Chole overnight(never use frozen,for this recipe)and then wash and dry them in a tissue paper. We don't want it wet.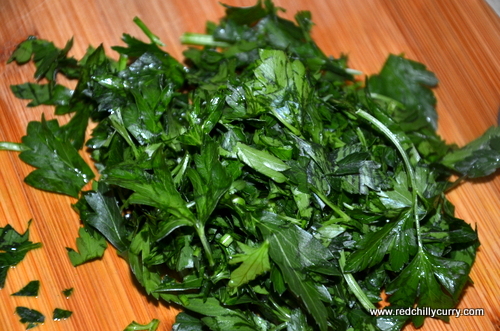 2. Now wash and chop parsley and keep it separate.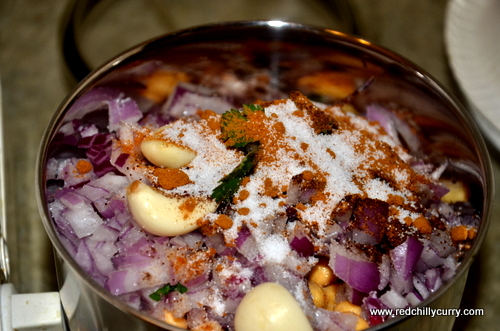 3. In a blender or mixie add the chick peas, along with it add finely chopped onions, garlic, ground cumin, ground coriander powder, salt and pepper and whip it coarse.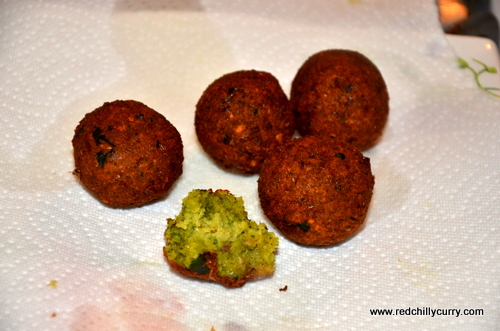 4. To this add parsley and whip it again till everything combines well with each other.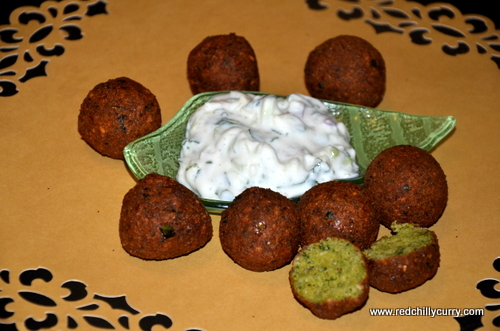 5. Now remove from blender and keep it separate in a bowl. Heat pan with oil for deep frying. Then make a small ball out of them and deep fry them for few mins in low - medium flame.
6. The outer ball will turn dark brown in color soon, so keep the flame low and cook for few mins, otherwise the inside part will not get cooked well.
7. Now drain the ball in a paper tissue, and let it get cool. Then serve it plain with yogurt cucumber dressing or stuff it inside a sandwich .
Yogurt Cucumber Dressing: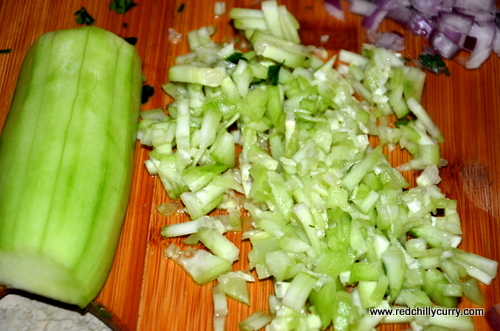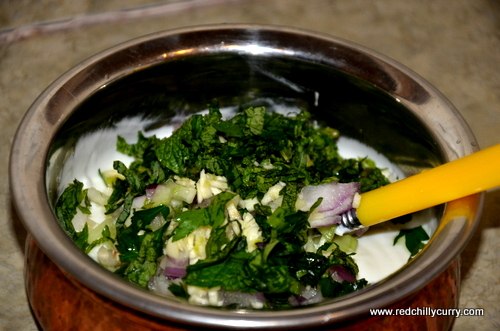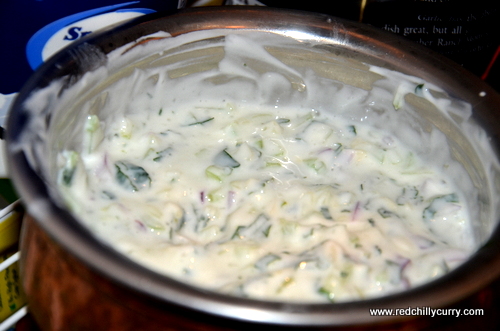 1. Chop cucumber fine, whisk yogurt and add cucumber to it. Add garlic mix salt and mint and serve it with falafel.
Print