Drink that cure cough and cold, home remedies for cough and cold,cold and cough home remedy,Ayurveda recipes
Home remedies for cough and cold is easy to prepare, since all the ingredients will be readily available at home. There are certain ingredients you need to have in your house all the time. I never forget to fill my kitchen cabinet with dry ginger, Palm jaggery, Pepper and Panam Kalkandu(Rocky palm candy/Palm Sugar)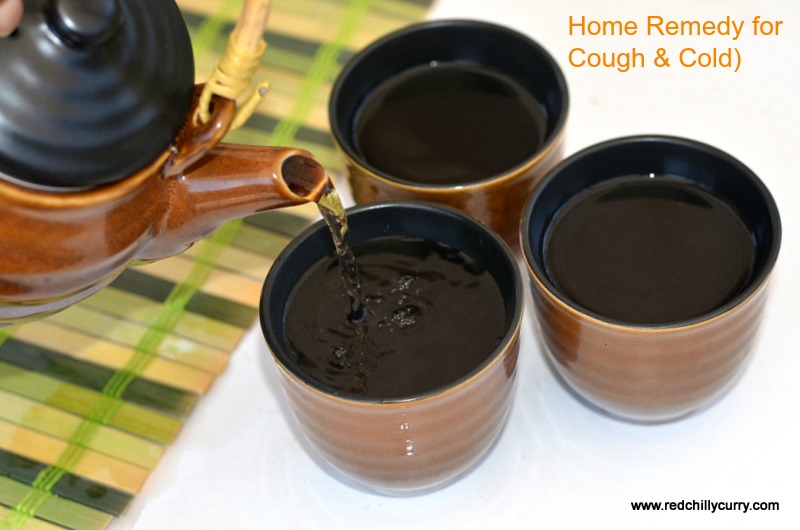 When you have school going kids, certain things should be present at home for sure. Whenever you visit India or If you are still in India always have them handy . My hubby easily falls sick . I don't like people taking medicines for everything. I believe in Home remedies. Food is our best medicine. Knowing what to eat and what not to eat will cure all the health issues we have. Be it my kids, me or husband I always make sure they take the medicine that's made by me at home. I have seen very good result with this drink.
It will help with the headache caused by the cough and cold. This drink will keep your energy level right and wont make you tired. I give this drink even to my 1 year old baby in small quantity will little bit water diluted since the pepper flavor may be little difficult for him at this young stage. My daughter loves it. She and my husband gulp up 3 glasses of drink  in a day. I encourage you to make it fresh everyday. This drink alone will help you with runny nose, cough ,cold, tiredness and headaches. Home remedies for cough and cold can be controlled easily at home using simple ingredients.
Pepper is very good for health and it cures all the problem in our health. Garlic and pepper are the king spices and should be used right to cure health issues.. I trust panam kalakandu the best for cough and cold. If you want to know more about the benefits click the link  Panam Kalkandu( Rocky palm candy/ Palm sugar) off to making home remedies for cough and cold.
Steps for making this home remedy drink at home/ Home remedies for cough and cold
Home Remedies For Cough and Cold (Best Drink)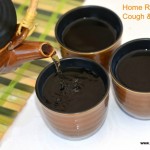 Prep Time : 5 minutes
Cook Time : 10 minutes
Yield :

4 glass
Instructions
1. Take a big pan, add water and let it boil for 5 mins. Take the ingredients necessary to make this drink.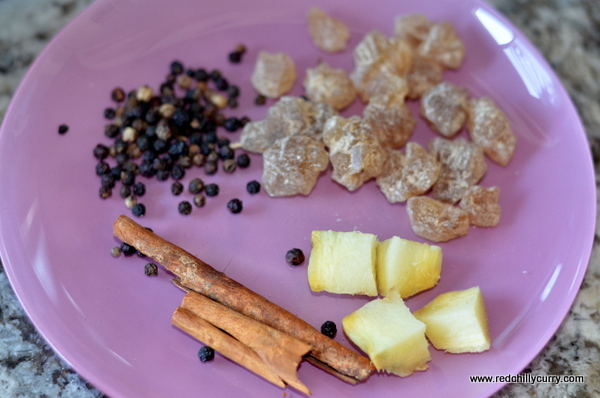 2. To this add crushed ginger(just beat the ginger with pestle to extract the juice out) add crushed pepper(Not powder,just crush the pepper with pestle little bit to get the pepper flavor strong) add cinnamon and panam kalkandu.(If you do not have panam kalkandu use honey as substitute but don't boil in water. Once everything is boiled and filtered add honey to the warm warm at last and stir and drink).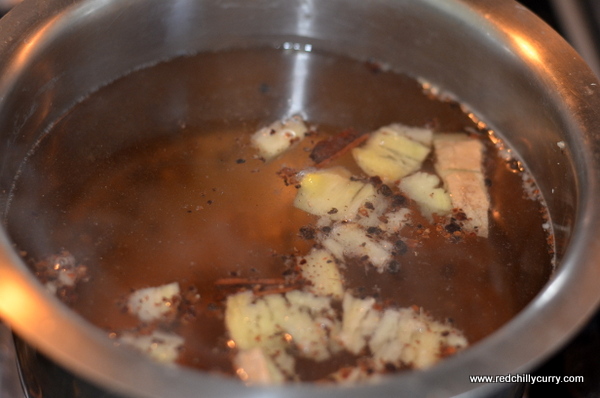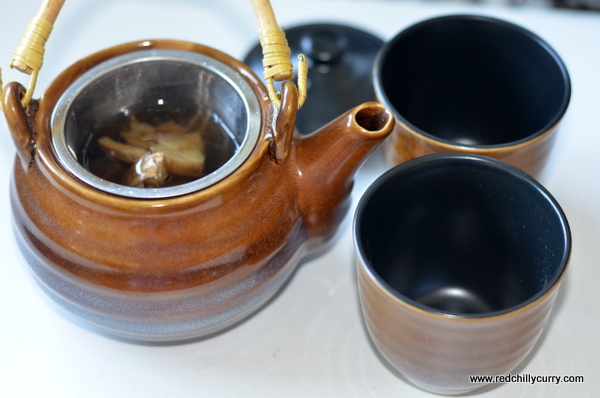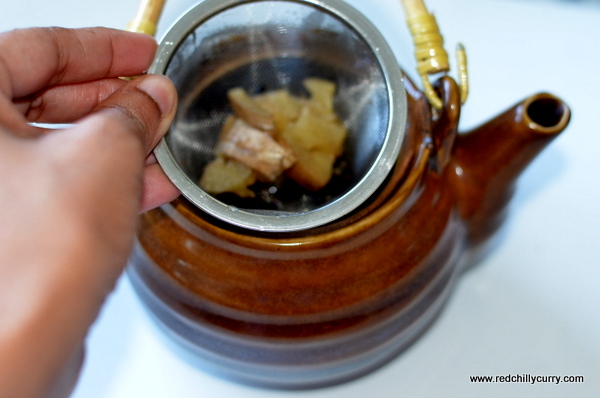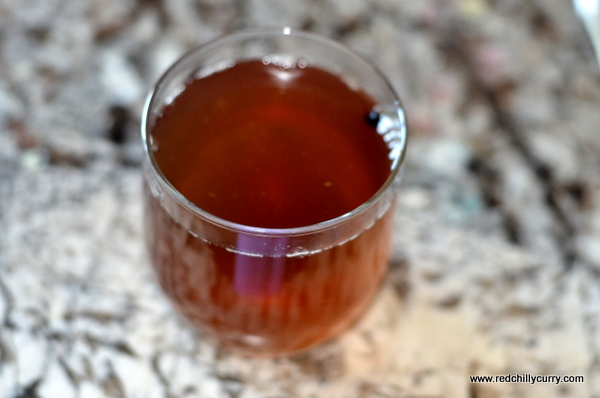 3. Let it boil for 10 mins. Now switch off the flame. Now filter and serve it hot for the people who have cough, cold and  headache. It taste so good and I love to drink even when I am not sick. Love the blend of all flavors. Keeps you energized and cures the cough and cold symptoms when consumed regularly for 2 days for 4 times everyday.( I have used my special tea pot here since it has a filter inside it. I just pour it in this and keep near  dining table and serve it to my husband when needed)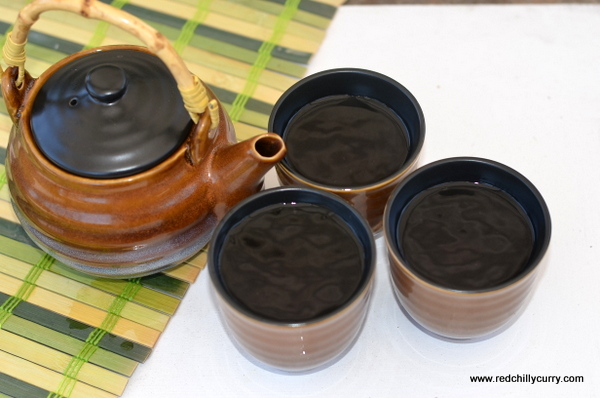 Print