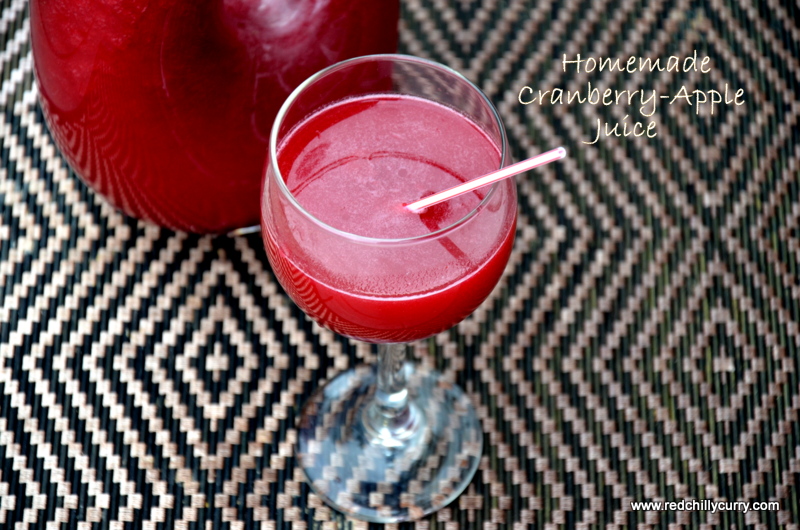 Homemade Cran-Apple Juice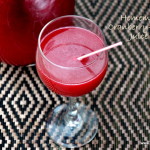 My cousin got me a big bag of fresh cranberries, I didn't know what to do with them. I know cranberries are good for women so thought of making fresh juice with them. Just like pomegranate, cranberries are very healthy for ladies uterus. I love the bright vibrant color that I get out of this fresh cranberries. Its quick and can be sipped whenever you please.
You can either make it thick and dilute with water and drink or can mix with fresh lemonade or with any fruit of your choice.  Also mix with ice-creams as milkshake or use the thick syrup as topping on ice cream.
Prep Time : 5 minutes
Cook Time : 10-15 minutes
Yield :

6 glass
Instructions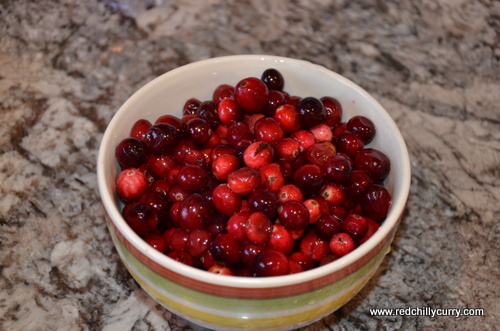 1. In a Pan add 3 glass of water and let it boil. When the water is hot add cranberries and let it pop.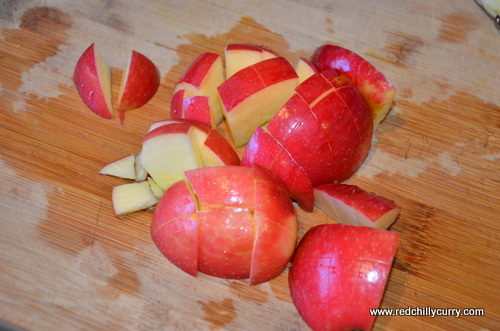 2. I also added apple to get the sweetness since cranberry gives a bitter taste,but I love the taste.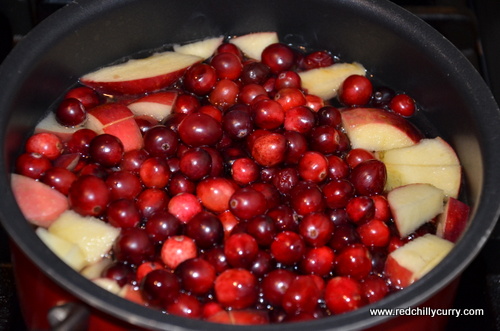 3. Let it steep for 10- 12 mins. Now switch off the stove. Add cinnamon now if you prefer.  Let it cool.Remove cinnamon sticks. Now keep the water separate and make a pulp out of cranberries and apple. Filter them well. Now mix water with the filtered pulp and add sugar and store it in an air tight container.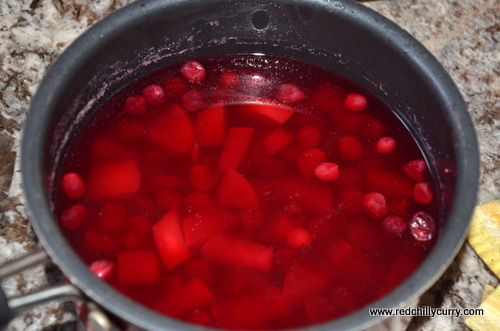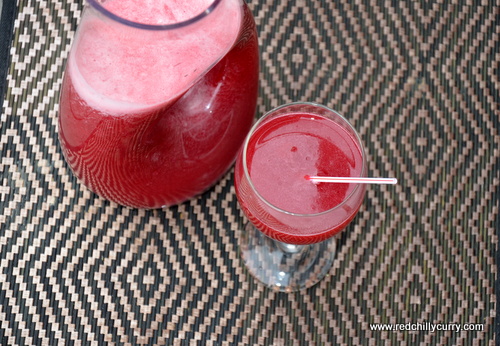 4. Store it in fridge and serve it cold. Dilute more water as per your choice.
Print