Kothu parota using chapatis| Kothu Roti| Kothu chapathi|Chapathi Kothu Parotta
Kothu Chapathi is very tasty dish and when you  don't have time to make Maida Parotta/ Parota you can satisfy your craving using leftover chapati dough. I usually make my chapati fresh while making this dish but it will be more easy to make when you have leftover chapati. The making of chapathi time will be saved. It will take totally 20 mins to finish the dish if chapathi is ready in advance.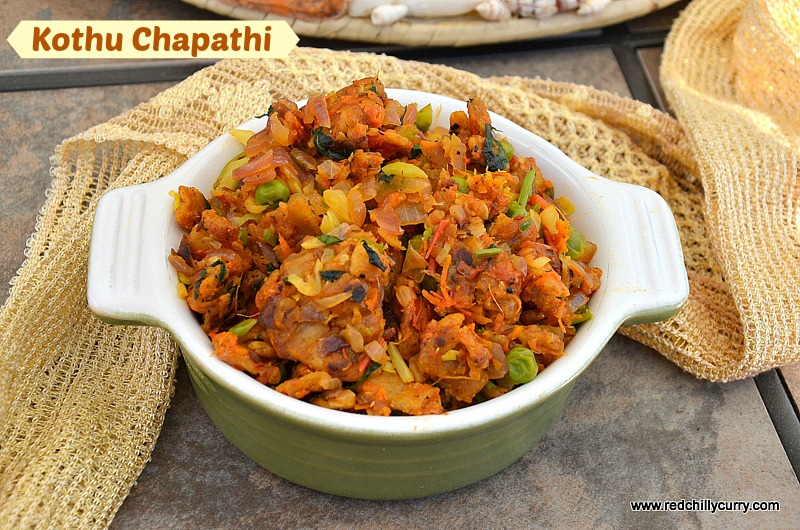 Chapathi can be made and stored in ziplock the previous night. I send this kothu chapati for lunch and my hubby loves it. Weekends are my first option for making this recipe.If you have leftover  khurma or salna then dont forget to add this to the chapathi kothu. The flavor will be very very tasty. I like my kothu chapathi without salna or khurma but if you like it strong do add the leftover salna or khurma . Chapathi can be made plain or can be made as layers for preparing this dish. I like doing my kothu on the iron griddle. Kothu means minced(tearing the chapathi to fine shredded pieces using hands and then beating it using 2 strong ladle )
You can make lots of variety with chapathi and this is one of the tastiest way of making kothu chapathi. You don't really need any extra ingredients for this dish. If you just follow the exact measurements above you will get the exact yummy taste you get on streets while tasting the kothu parotta. I love chilly parotta also a lot and the same procedure can be done using chapathi also. Wraps and other varieties can be made too. I will slowly post everything  in my blog and you can enjoy many varieties of recipe using chapathi. Okay now off to making of  kothu parota using chapathi or Kothu chapathi.
Step by step making of kothu chapathi
Kothu Chapathi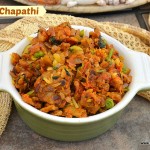 Prep Time : 15 minutes
Cook Time : 20 minutes
Yield :

3 people
Instructions
1. Chop all the veggies mentioned above. Make chapathi or if you have leftover chapathi tear them to small pieces and keep it separate.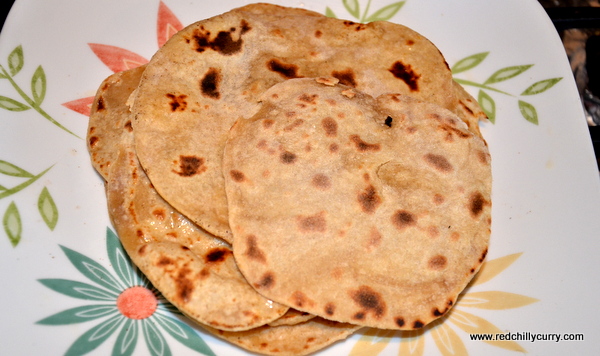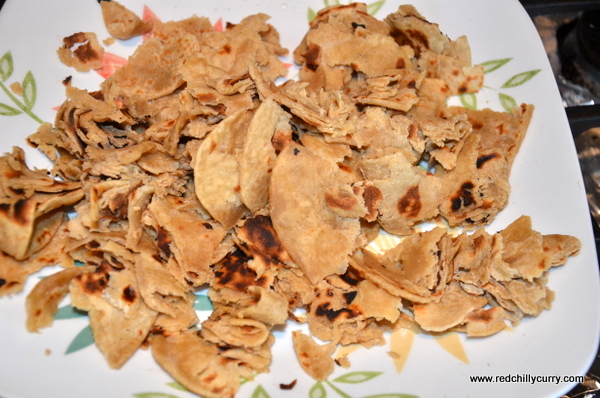 2.  Heat Iron pan or Iron griddle  and add oil, to this add jeera or fennel seeds. Saute for a min. Now add onion, ginger garlic paste and saute for few mins so the raw smell from ginger garlic paste is gone. Now in a blender, lightly beat the chopped tomatoes to make it little loose. Not like pulp just little juicy(Sorry I forgot to click the picture)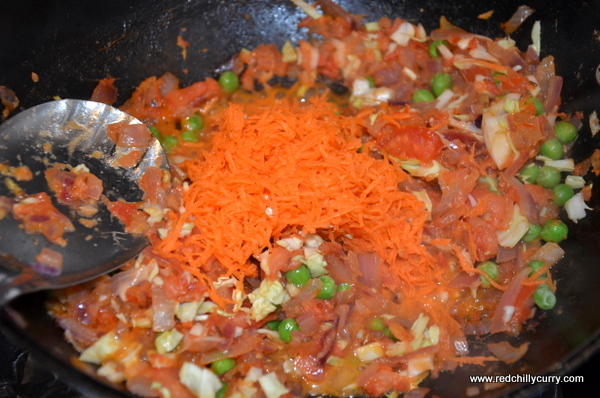 3. Now add the mashed tomatoes to iron pan and saute it for few mins. Then add all the veggies like cabbage, peas, capsicum and grated carrot and saute for few mins. Then add turmeric powder, chilly powder, coriander powder, garam masala and salt. Let it cook for few mins. Do not add any water. Keep stirring and beat using two ladle as shown in pic.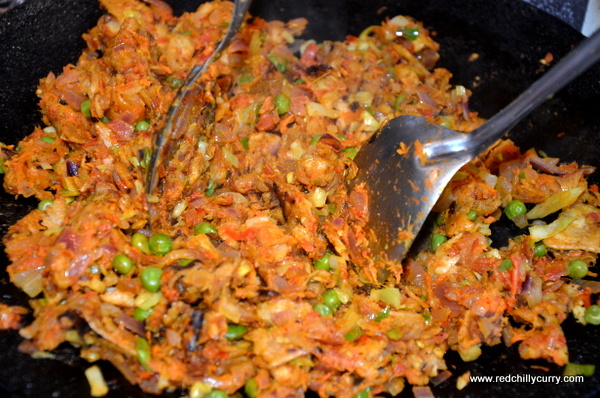 4. Now add the shredded chapathi pieces and see to it that everything is well coated. Using both the ladle keep beating the chapathi and it will get nicely roasted and minced to small pieces.(If you have any leftover khurma or salna then add it now and coat everything well together)I didn't have any leftover khurma so I just enjoyed it without khurma. Garnish with mint leaves and nicely beat it with ladle and switch off the flame.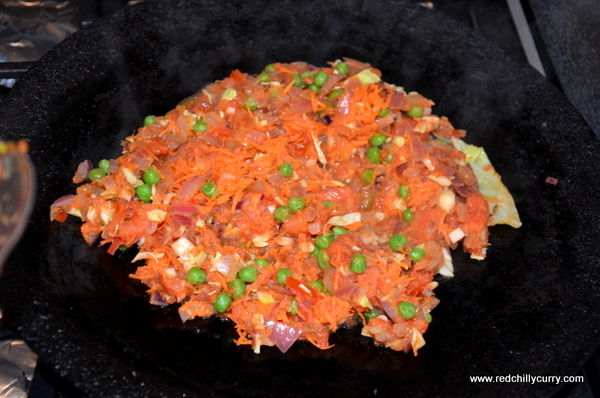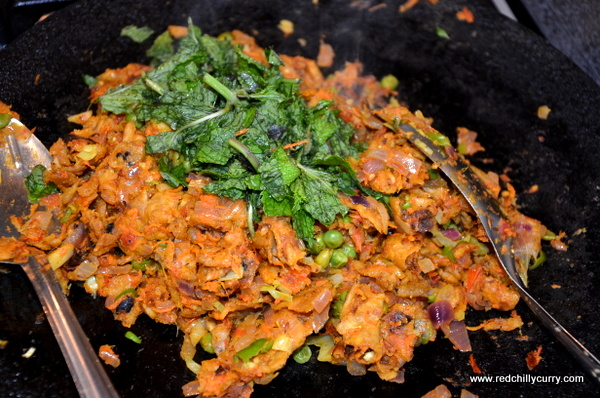 5. YUmmy and tasty kothu chapathi is ready to eat. Serve it with raita and enjoy for breakfast or dinner.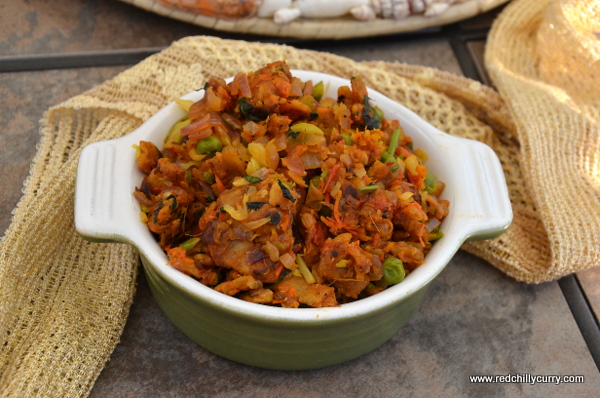 Print