Mango Lassi ,How to make mango lassi,Mango recipe
Mango lassi Is very tasty and You have to make it when summer comes. When I see mangoes in the market. My eyes get so happy and I start to think all kinds of recipes in my mind. But basic recipes like mango milkshake, mango smoothie ,mango ice cream ,mango nannari juice, mango cheesecake or even mango salsa comes to my mind. I have wide range of mango recipes please do check it out.
Getting mangoes sweet or fresh can be sometimes difficult here so at those times, I bu canned mango that comes with Alphonsa or Kesar flavoured pulp. Try to use the fresh pulp possible but when mangoes are not in season and if you suddenly have craving for them like I always do then you can always get this mango pulp tin from store and use it for lasi or any mango pulp recipes. I love all kinds of lassi.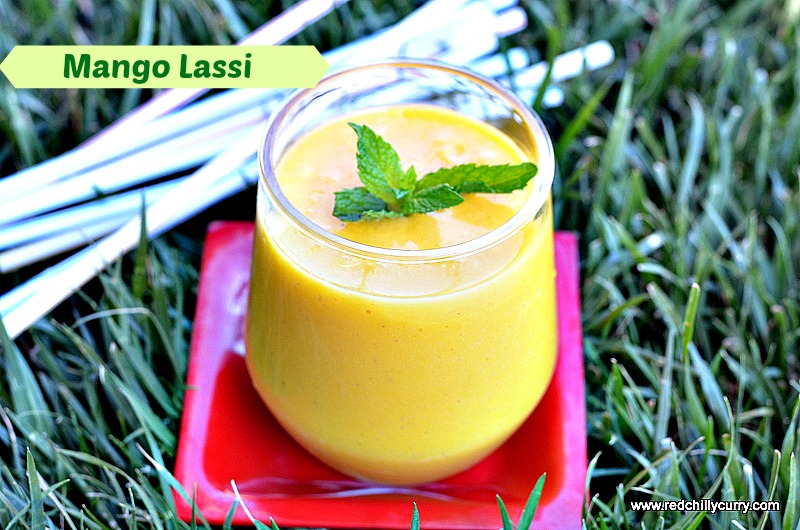 List of lassi recipes that I have on website..

Punjabi Sweet Lassi, Strawberry Spicy Lassi … I will soon load other kids of lassi varieties that can be made for summer and enjoyed with different flavours.  Lassi basically is enjoyed in North India during summer season. It cools the body and keeps the tummy from getting stomach ache or pain caused due to heat in the body. I love adding milk or yogurt or even ice cream to all of y lassi. Adding fruit to lassi gives a very tasty flavor and a good twist from our regular lassi. Even if its not summer having lassi on regular basis along with a lunch meal will keep your tummy cool from the spicy you had eaten from the lunch meal. Never say no to lassi at any cost hahahah….Ok now off to making mango lassi..
Step by step of making Mango Lassi…
Mango Lassi(Summer Drink)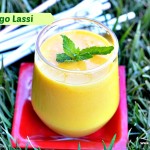 Instructions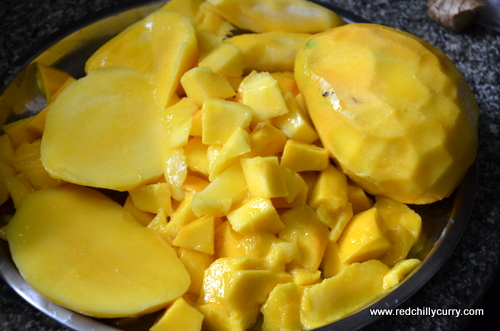 1. Peel the skin of mangoes and chop them to chunks. If you can't find fresh mango use store bought mango pulp(I like using Alphonsa or Kesar variety  mango pulp)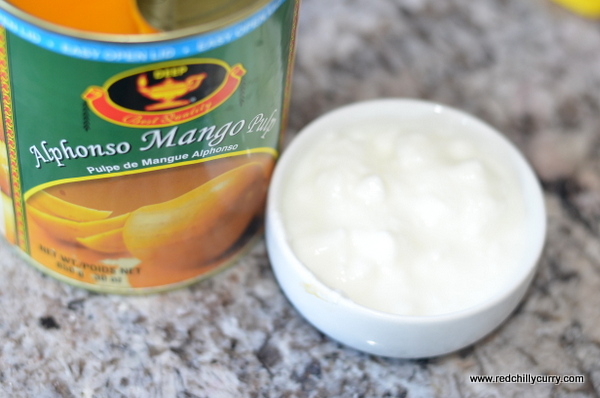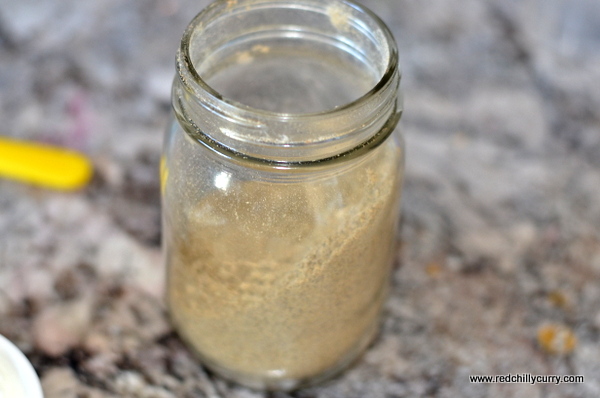 2. In a blender add ice,sugar,yogurt,cardamom powder, mango pulp and blend them all to smooth consistency.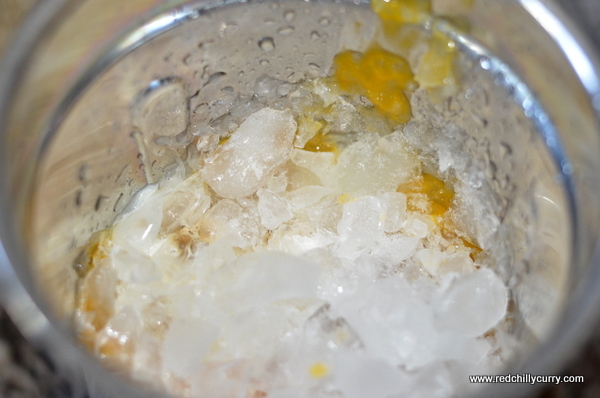 3. Add more water if required. Serve it with fresh mint leaves on top.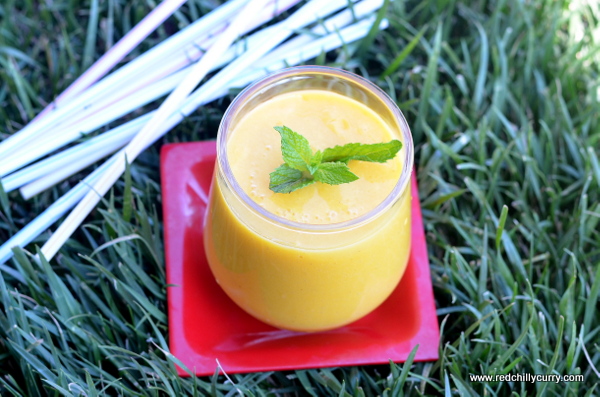 Print