Masala corn recipe, How to make masala corn at home, spicy masala corn
Masala Corn recipe is super easy to make and perfect for a quick snack. I send this to my kid school for lunch and she will have it during her snack break. If you get sweet corn kernels separately then this masala corn will be ready in 5 min …maximum. Kids will love it, so you can make when your kids friends visit. It is  also a quick snack to make when kids are back from school. Secretly we can also munch on it. Its too addictive and my tummy loves it a lot. I remember getting in line when these masala corn entered in to malls. Chennai always had great foods and I loved exploring them a lot. When I was in college like 15 years before, this masala corn and lot other varieties of corn based was super hit in all shops.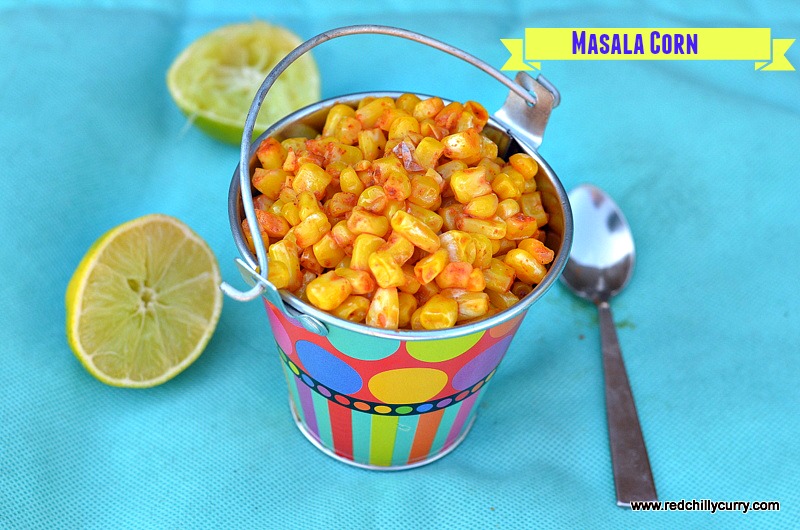 Every mall has this sweet corns with different varieties of recipes. I remember them being called as "AMERICAN SWEET CORN" . I used to wait for weekend so we can visit malls and enjoy this tasty yummy masala corn. Yes I never went out on weekdays. Dad was super strict back then, so I was only allowed to visit malls  during weekends. I remember how crowded this sweet corn place was. Me my brother and few friends used to go and stand in line for so long. There were variety of choice to pick and I was always confused which one to pick since all were drool worthy. Finally I would pick masala corn or Tandoori sweet corn and happily finish them in 5 mins.
There are so many recipes you can make using sweet corn and few recipes are… Corn vada, Grilled Corn, Corn Chaat, Corn Cheese balls, Corn Soup. Out of all , this masala corn is the easiest.  Even though I make it very regularly, I still crave for the mall ones. I don't know why??? Certain things are good to remember… don't you think so?? But homemade are best and my first choice on my kiddie list is def this masala corn.
Step by step recipe for making masala corn.
Masala Corn (Sweet Corn Recipe/ Kids Recipe)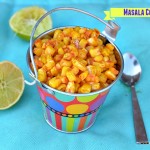 Instructions
1. Fill water in a pan and boil the sweet corn kernels. If you are using the whole corn cob, then peel the corn and boil them in pressure cooker for 2-3 whistle and proceed with the below steps.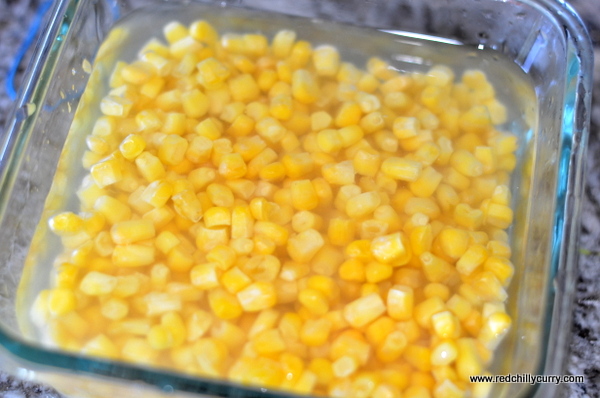 2. Since I readily got sweet corn kernels in a packet, I just boiled it for 3-4 mins or till they get soft. Now remove from pan. While they are still hot, add butter and mix it well.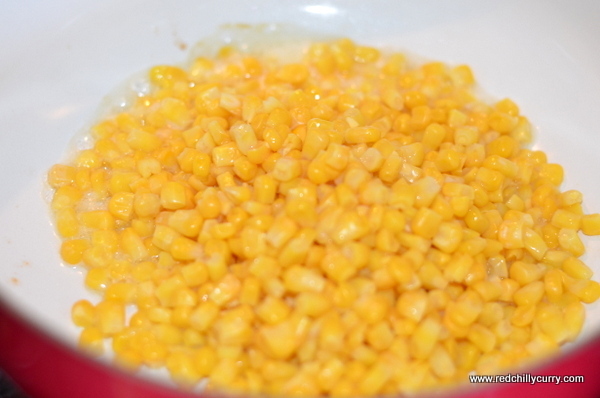 3. To this add lemon juice from half lemon, chaat masala, chilly powder, pepper powder and salt. You will need very less salt since chaat masala has little salt in it.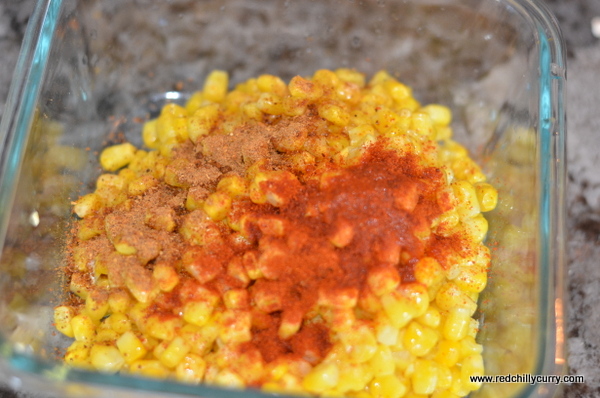 4. Mix everything well and serve it to your family. You can increase the chilly powder if you want it spicy. Use less spice when you serve it to kids. Evening snack ready to eat. Give it to kids for lunch box or serve it when they return from school.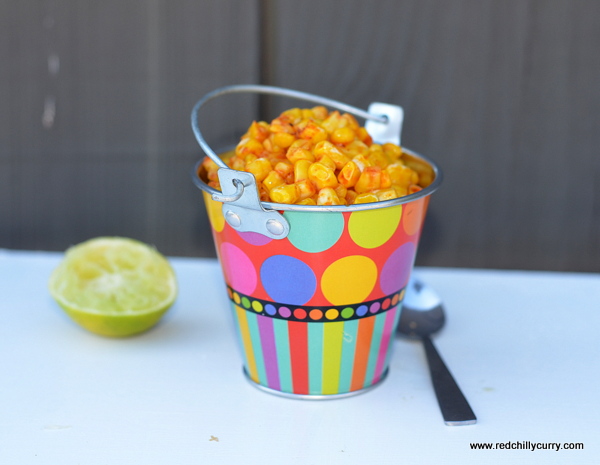 Print