Shikanji recipe, How to make lemonade/ nimbu pani, Masala lemonade recipe, summer drink
Masala lemonade/ Shikanji/ Nimbu Pani its called in so many names. I love to call it as masala lemonade since it has lots of mesmerizing spices inside the lemonade. You can add many varieties of spice powder according to your taste buds. I love lemonade in any form. I do many variation with this. I love adding ginger and fresh mint leaves default. Then according to my mood I end up mixing other things like fruits, Khus lemonade, Watermelon lemonade, Berry lemonade, Red lemonade, Cucumber lemonade, Blueberry lemonade,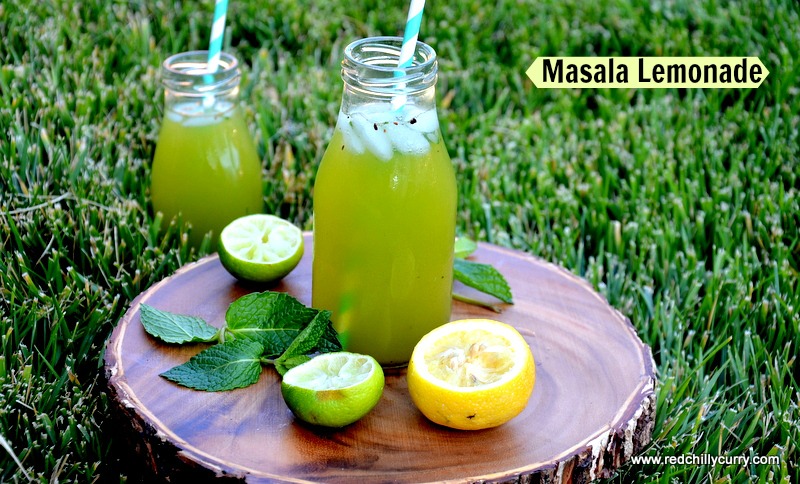 I love lemonade based juices a lot. Its very refreshing and taste so good all the time. When ginger and mint is added it just takes the freshness to different level. Whenever I sip masala lemonade I can feel my tummy dong hola dance. I can feel my body thanking me. If you are health freak then avoid sugar and add honey, it will taste very very good. I usually add only honey to all my drinks but for ICED TEA and LEMONADE I make exception. Sometimes sugar does feel good for bringing back that energy in my body. This masala lemonade will give instant wake up call to your lazy body and brain. Drinking lemonade everyday has lots of health benefits and this masala lemonade can be had for a quick change.
I serve this to my guest during parties, kitty party, birthday and they all love it. Its always fun to add little extra in a simple lemon juice and instantly body feels refreshed. I give lemonade tomy kids without spice but my daughter will request for the same masala lemonade that we are drinking. She would always want black salt little extra and I love the way she makes her happy face when she has her first sip. Okay  now off to making of Masala lemonade.
Step by step method of making shikanji/ Nimbu Pani/ Masala Lemonade
Masala Lemonade (Shikanji / Nimbu Pani)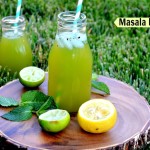 Prep Time : 10 minutes
Cook Time : 5 minutes
Yield :

4-5 glass
Instructions
1. Take a bowl, Squeeze lemon juice. To this add sugar, crushed ginger, crush fresh mint leaves and 1 glass of water . Mix everything well until the sugar is dissolved.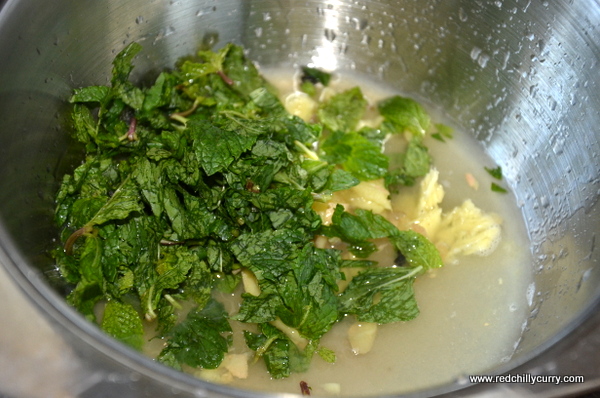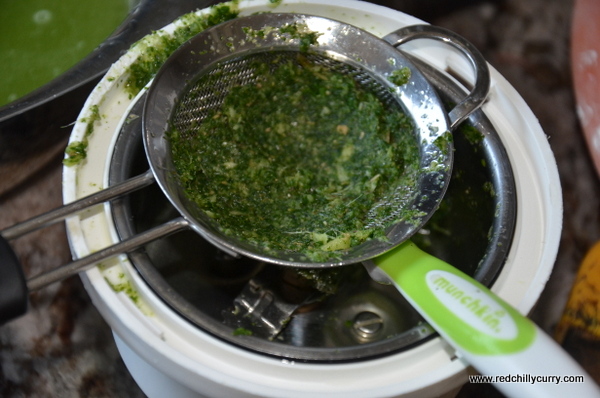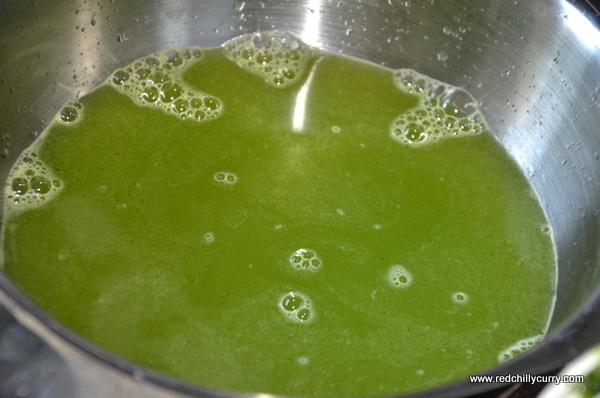 2. Now filter the juice, to this add pepper powder, jeera powder, black salt and mix everything well. Now add ice cubes and serve it cool in a glass. You can add soda if you like your lemonade fizzy.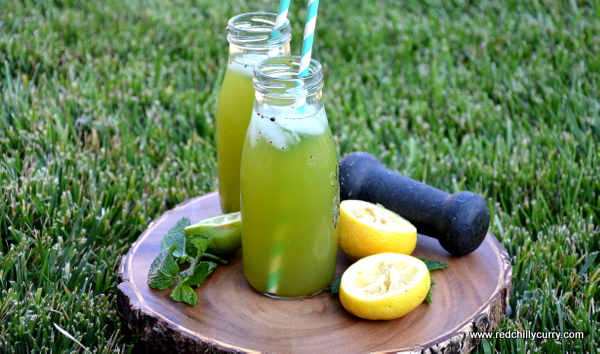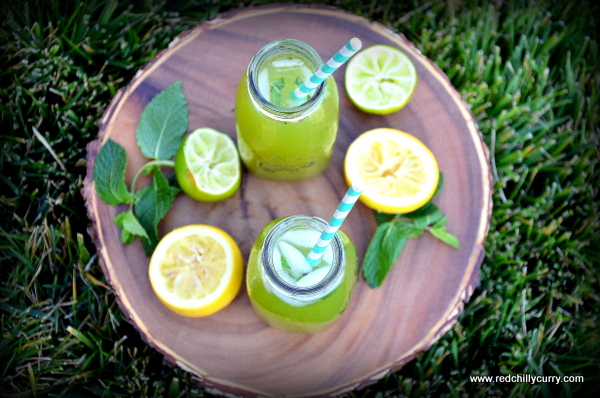 Points To Remember:(For Substitute)
 You can add half water and half soda if you want it sparkling way.
If you don't have any of the spices above, you can use Jaljeera powder or chaat masala as substitute.
Print