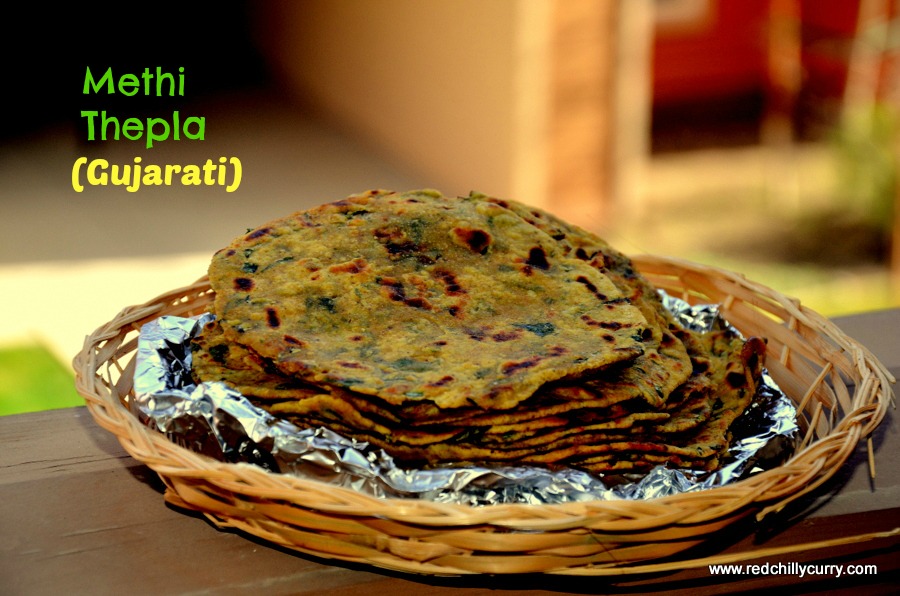 Methi Thepla/ Gujarati Methi Thepla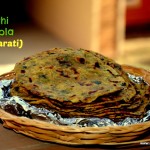 Methi thepla /Gujarati methi thepla is very healthy and tasty roti too.  Methi means fenugreek leaf and Thepla means mixture of various flours, pan fried and mildly spiced .I always pair it with okra raita and I absolutely love it. I made this for my potluck party and everyone enjoyed it. This was little bit similar to methi paratha but not entirely same. I try to make this atleast once or twice in a month whenever I can get fresh methi on hand. Its easy to make and everyone will enjoy it.
Prep Time : 15 minutes
Cook Time : 5 minutes
Yield :

15 thepla
Instructions
1. In a bowl add besan flour & wheat flour, to this add methi leaves then green chilly & ginger paste. Then add dry powder like turmeric powder,chilly powder,coriander leaves,curd,ajwain and salt. Mix it well(do not add water now since fenugreek leaf/ methi leaves little water. Knead them well.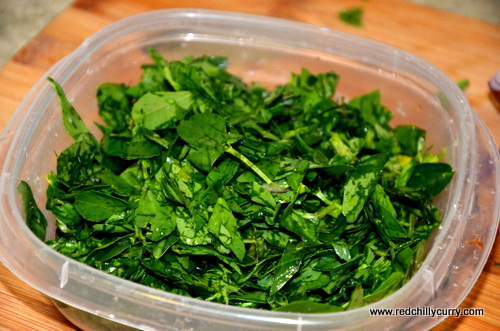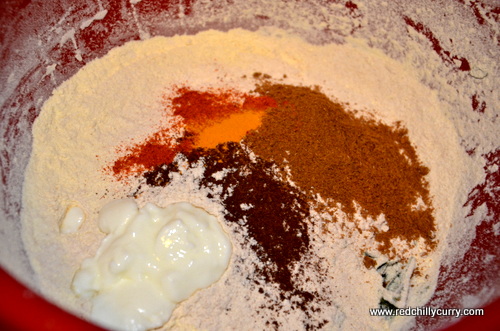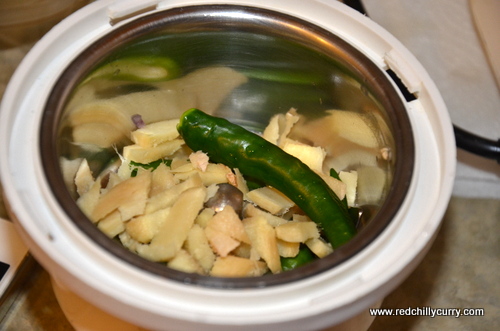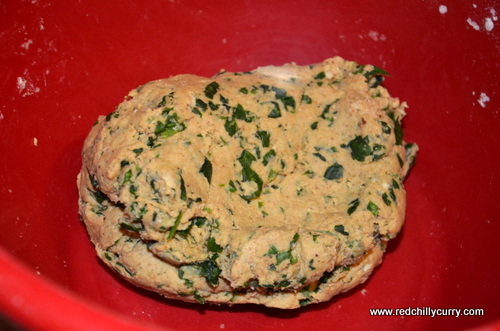 2. Let them sit for 15 min close it with wet cloth. After 15 mins knead it tight again, if you see the dough is sticky add little wheat flour and mix again. Now add little oil and leave it for 2 mins.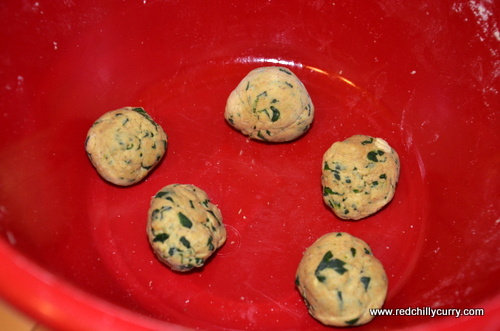 3. Make medium size ball out of them and roll them thin and round. Heat tawa/ pan and make hot thepla and serve it with okra raita. I finally added little ghee for rubbing on methi thepla.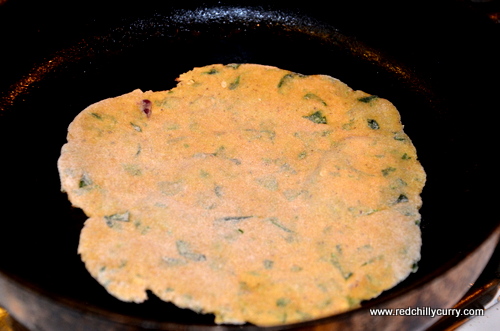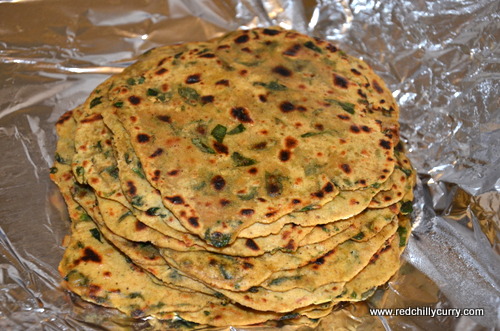 Print