Mysore bonda recipe | Evening snacks | How to make mysore bonda | Mysore bonda using maida | Indian Street food snack | Karnataka mysore bonda
Mysore Bonda Recipe is simple and tasty evening snack that is loved by everyone in India. This is a very famous street side food that has people standing in big queue. I have very good memories of eating crispy yet soft bondas sitting inside my car. Deep fried snacks are fav for all South Indian people. This particular mysore bonda is very famous in karnataka. I have never been a big fan of deep fried items but this I can make exception, it taste really good. We make 2 varieties of mysore bonda. one using urad dal(ulundu) and another using maida. If you are in a hurry make this mysore bonda but if you have time try making this MYSORE BONDA (ulundhu version) they both taste so good and they pair perfectly with coconut chutney.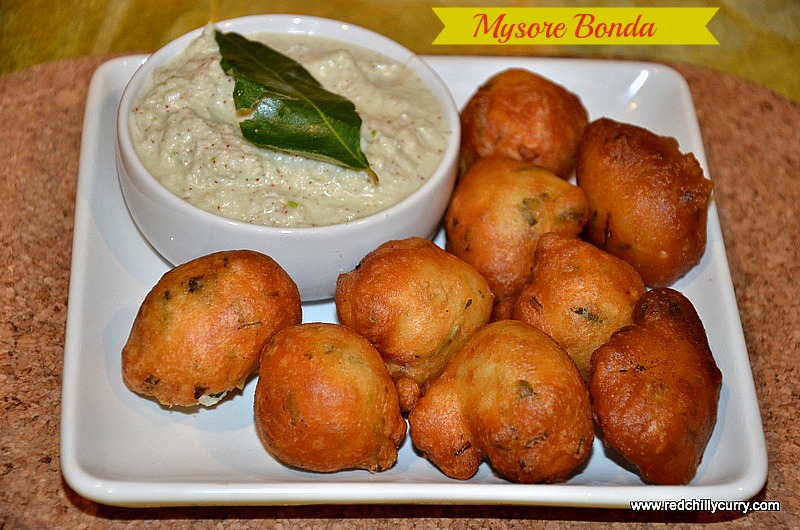 I like eating it with hot sambar too. Any coconut based chutney would go well with this mysore bonda recipe. This only takes 10 mins to prepare and just let it rest for 30 minutes to get a really crispy and yet soft bonda. I love having this bonda when the weather is very good. Its perfect for now, winter season. I like spending less time in kitchen during evening tea time. While I wait for the tea to get ready I can easily pop up these bonda. Dad and hubby are big time evening snack lovers and I am not a fan of evening snack especially fried items and I know men all love their tea with some crunchy snack. So I always have a list of quick snack menu to prepare. Now off to making of Mysore bonda recipe.
Step by step of making of mysore bonda recipe using maida or all purpose flour
Mysore Bonda Recipe (Using Maida)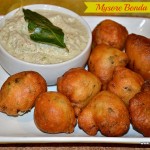 Prep Time : 15 minutes
Cook Time : 30 minutes
Yield :

20 bonda
Instructions
1. In a bowl add maida, rice flour, baking soda and salt. Mix them well, to this add yogurt, ginger , green chillies and coriander leaves and mix it well.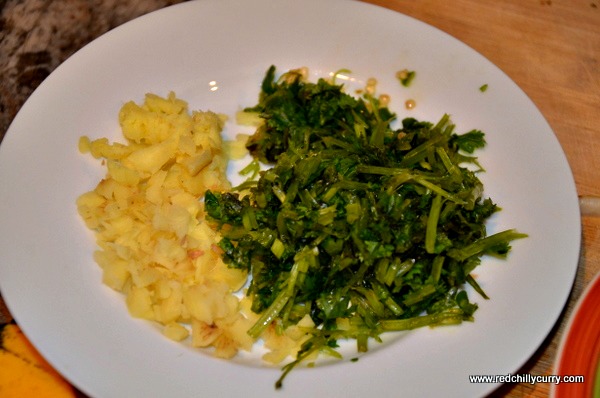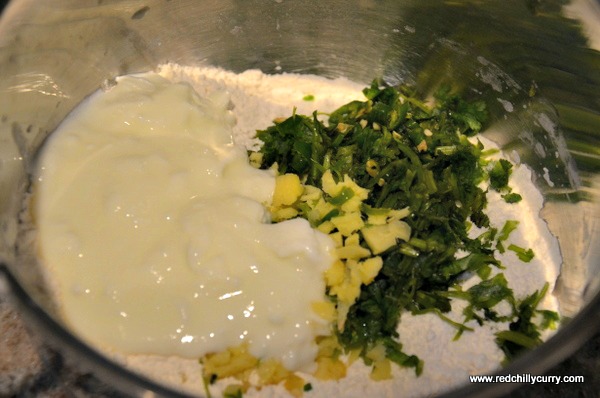 2. Add water little by little to get that vada batter consistency ( I had added 1/4 cup of water over all). Now let it sit for 30 mins.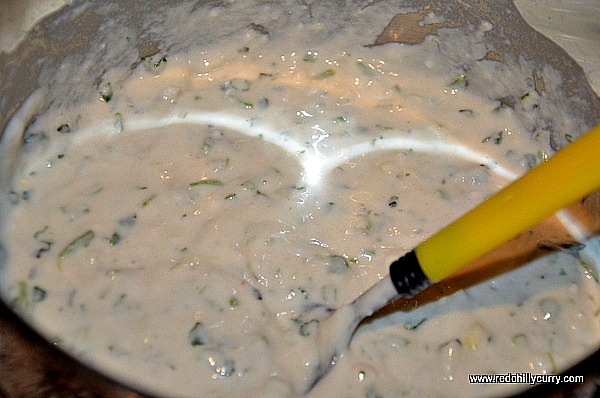 3. Now pour some oil in a pan and let it get hot. Now mix the batter one more time and using your finger or using spoon try adding one by one piece of bonda batter to this hot oil. (The oil shouldn't be too hot, otherwise the bonda will get brown soon and also the batter consistency shouldn't be too watery otherwise the bonda will absorb all the oil)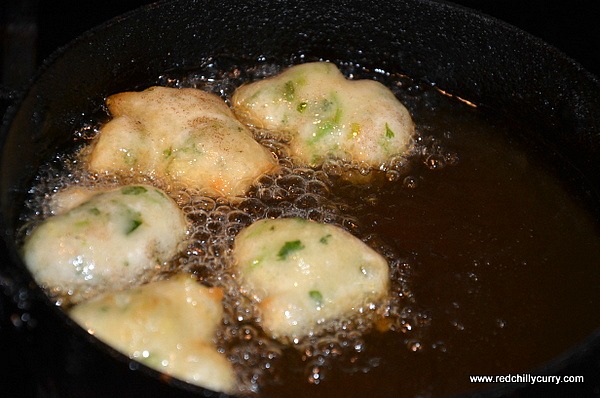 4. Now turn to both sides and see that the bonda are golden brown in color. Collect them in a kitchen tissue paper and let it absorb the remaining oil. Now serve it with yummy coconut chutney.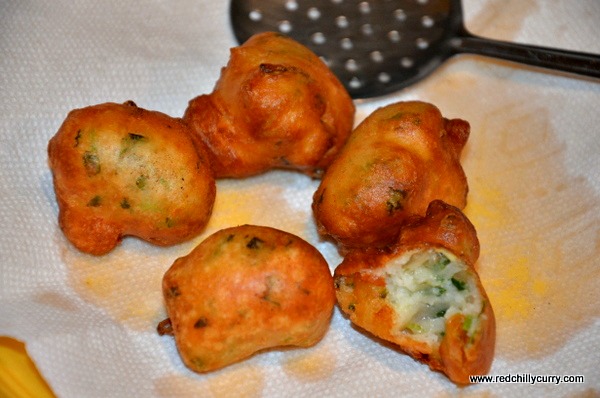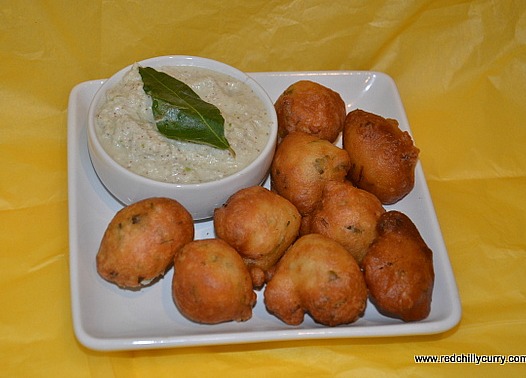 5. Snacks is ready to be served with evening tea or coffee.
Print