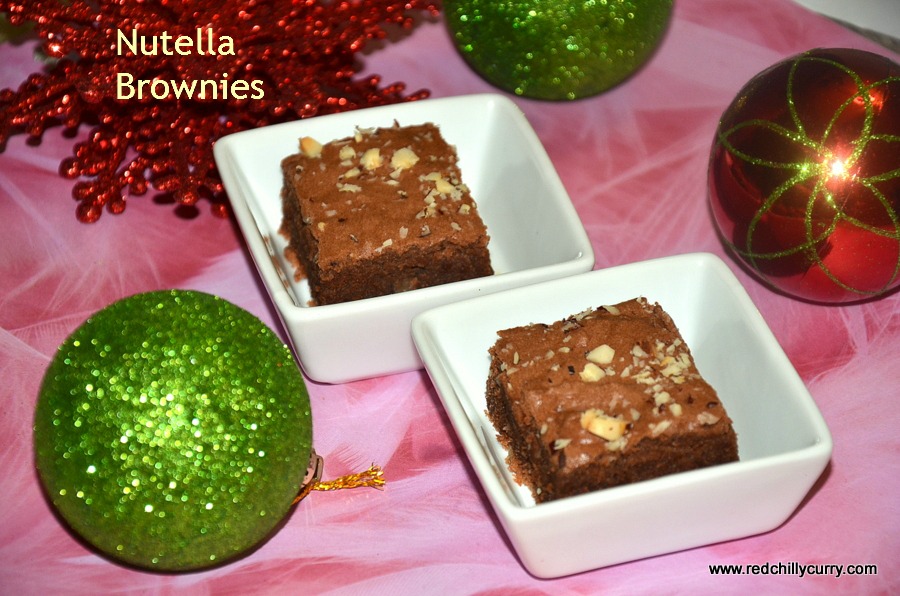 Nutella Brownies- Christmas Special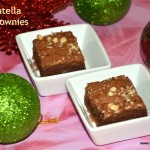 I know Christmas is up and everywhere you see sweets and cakes popping up in every single website. Even though we don't really celebrate the Christmas I love to join in the spirit. My daughter has been asking for a small Christmas tree and she hears all the kids in her school talking about food,decoration,party,Christmas tree and Santa arrival. She is very excited too and she wants to try cookies and stuff. So I am making few recipe just to please her. Christmas season is cool and joyful. I love how all the houses are beautifully decorated and how people shop for food and gifts. Well this is a visual treat for all my friends who visit my site. Thanking you so much. Come on share Christmas with me and let's have a merry year.
Prep Time : 15 minutes
Cook Time : 40 minutes
Yield :

25 brownies
Instructions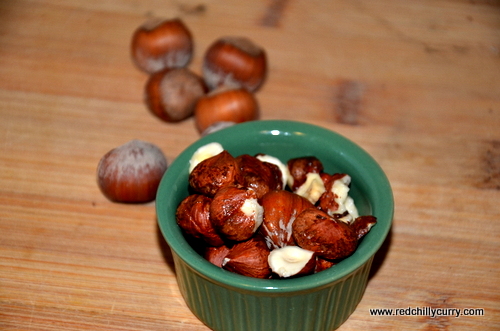 1. Take handful of hazelnuts and break them. Chop the nuts finely.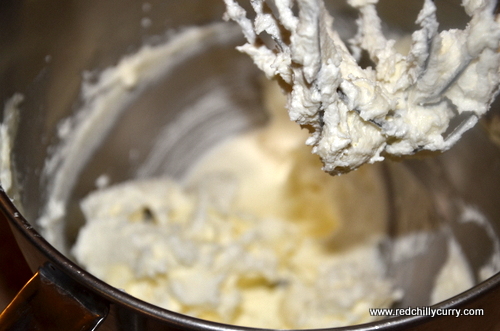 2. In a bowl whisk butter and sugar till they become soft and fluffy. Remember butter should always be at room temperature. To this add nutella mix it again, Then add cocoa powder & baking powder and stir again. Now to this add all purpose flour and fold them well.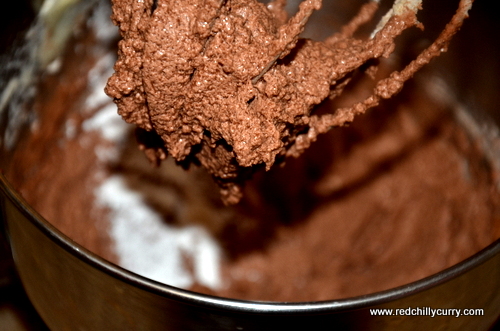 3. Then add yogurt and whisk for few secs. See if they are blended well without any lumps. Now add nuts. The dough may look thick so dilute it with 1/4 cup of milk and it should look like a cake dough consistency.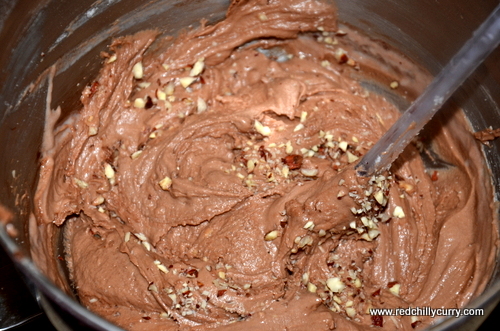 4. Grease the square tin. I used 9 inch one. To this add the dough and level it right. Sprinkle some nuts on top. Now bake it at 350 deg F for 30-45 mins. For me it took 35 mins. Insert a tooth pick in center to see if its done. If it comes out clean then its done,if the dough sticks to the stick then it needs to bake for few more mins.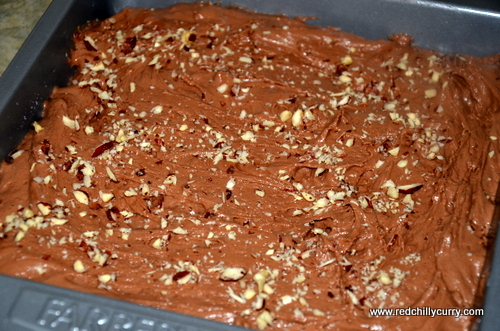 5. Take the brownies out and let it cool for 15 mins then cut them to cubes and eat it just plain or serve it with vanilla Ice cream on side. So yummm.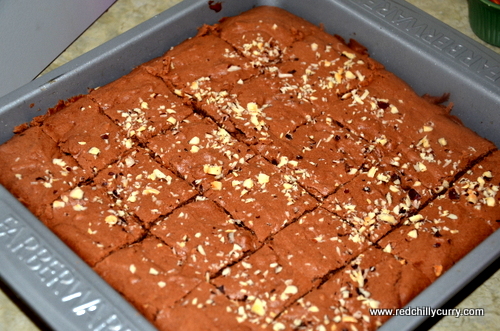 6. For this measurement I got 25 brownies.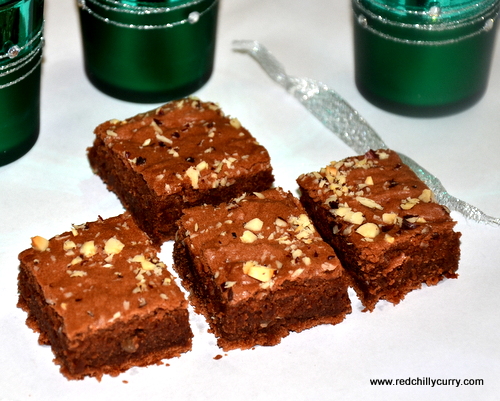 Print