Palak Chapati Recipe – Spinach Paratha – Spinach Chapathi – How to make palak chapati
Palak chapatii or spinach chapathi is easy to make and very healthy for us. Kids love this healthy dish,just roll like and spread some jam or feed them plain,they will love it. Spinach is rice in iron and its boring to eat plain chapathi all the time so it's fun to make this colorful chapathi. I mix peas sometime along with palak since my daughter loves the peas flavor in her chapathi. It stays soft when rolled with aluminium foil and can be packed for long travel or even for lunch box for adults as well as kids. Kids don't easily eat anything healthy but this, they will love it instantly. The green color will always attract them. The same way I make with beetroot, carrot, corn and all will look so attractive and differnt in color. This is how kids can be lured into eating healthy. I use palak /spinach in most of my cooking and you can make unlimited dishes using palak/ Spinach. Some of the recipes are Palak puri, Palak Raita, Palak Paneer, Palak Pakoda, Palak Pulao,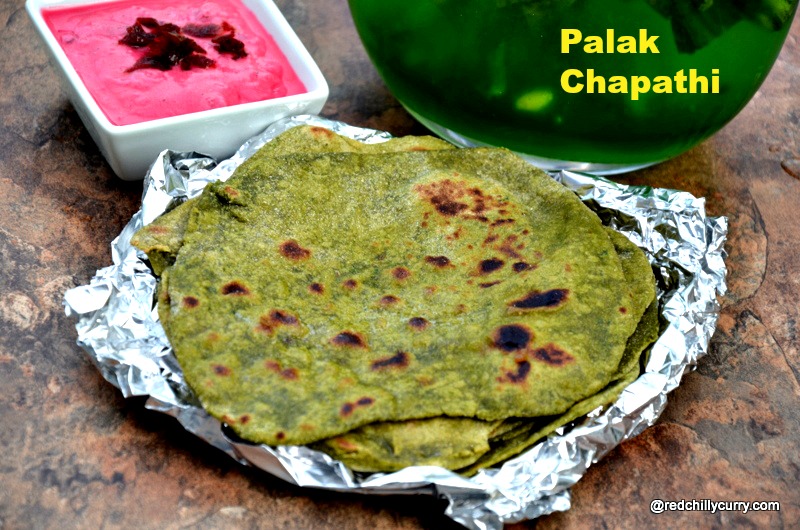 Palak has lots of health benefits. Its very rich in Iron. When I used to be pregnant with my daughter I used to add handful of palak/ Spinach to all my food in order to avoid iron tonic. I don't believe in medicine. I believe in food. Healthy food will keep you healthy and eating anything fresh and homemade will deffentely help in improving over all our health issues.My mom always beleived in green leafy vegetable and palak was everyones fav and I love eating it with everything. I also teach the same things to both my kids. My daughter gets excited when she sees palak recipes. Before when she was 4-5 she never used to even try or touch, but now she sees her hair and her energy level improved due to palak and now she consumes it. I even show her Indian cartoon "POPEYE" and she starting taking more after watching it. Now off to making of Palak chapati.
Step by step method of making palak chapati / Palak chapati
Palak Chapati Recipe | Palak Paratha Recipe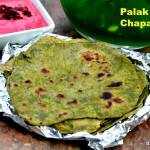 Prep Time : 10 minutes
Cook Time : 15 minutes
Yield :

10-12 chapathi
Instructions
1. In a bowl wash and steam the palak for 2 mins in microwave. Let it cool. Keep the water safe.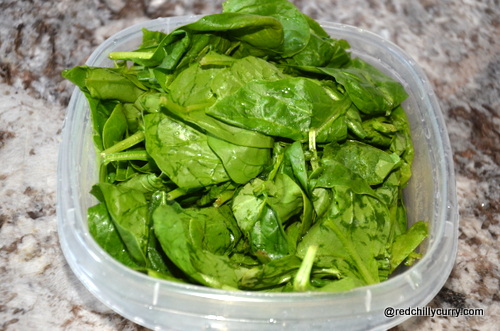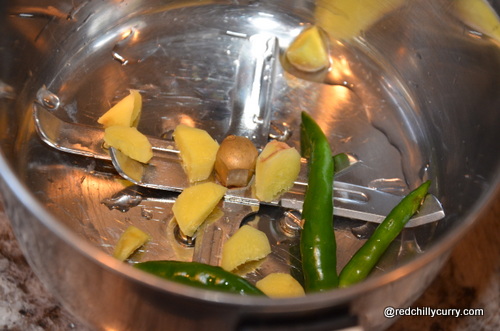 2. Now blend ginger and green chillies to fine paste and  add palak and blend them all together.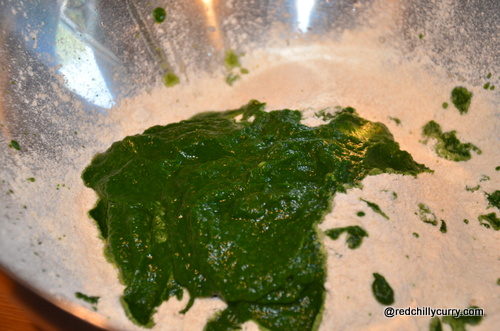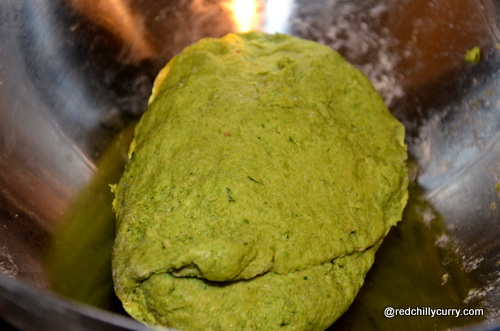 3. Now add the paste to wheat flour,mix salt and carom seeds and mix all together to tight dough adding water little by little. I always add carom seeds/ajwain to all my parathas or chapathi. They extract very good flavor when made to hot chapathi.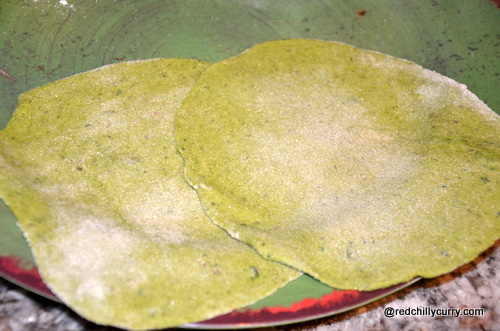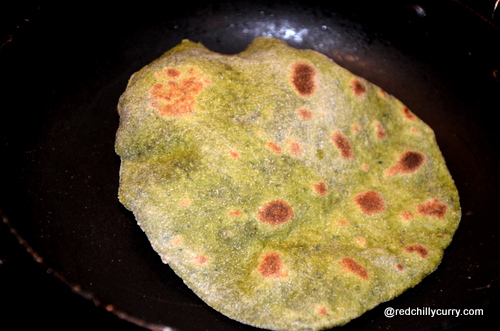 4. Now heat iron griddle and make chapathi by rolling them first in to round balls and flatten them using roller and make a nice thin chapathi or roti. See to that both the sides have turned golden brown in color and serve it hot with a tsp of ghee on top.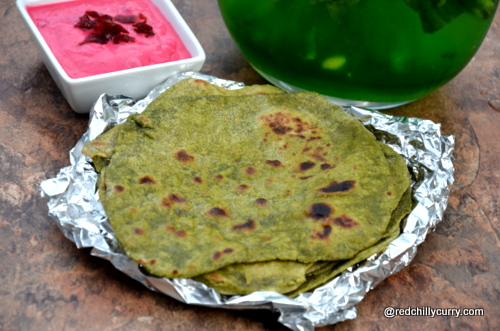 5. I have served this with  beetroot raita. I love it so much but any raita variety is fine too. Try boondhi raita or okra(ladysfinger) raita or palak raita  of your choice.
Print