Pineapple Iced Tea, How to make Iced Tea, Pineapple Iced tea Recipe
Pineapple Iced Tea is best for summers. I love having it for no special reasons. If you have seen my Blog I am bit fruit lover and I like infusing them in all forms. When pineapples are in season definitely try them out. Ripe pineapple taste so good with iced tea. The sour and sweet smell when infused with sugar, basil and tea powder is so damn good and tastes heavenly. I never miss an opportunity to make Iced tea on hot summer days. Since I get dehydrated fast I love drinking all kinds of  Iced teas.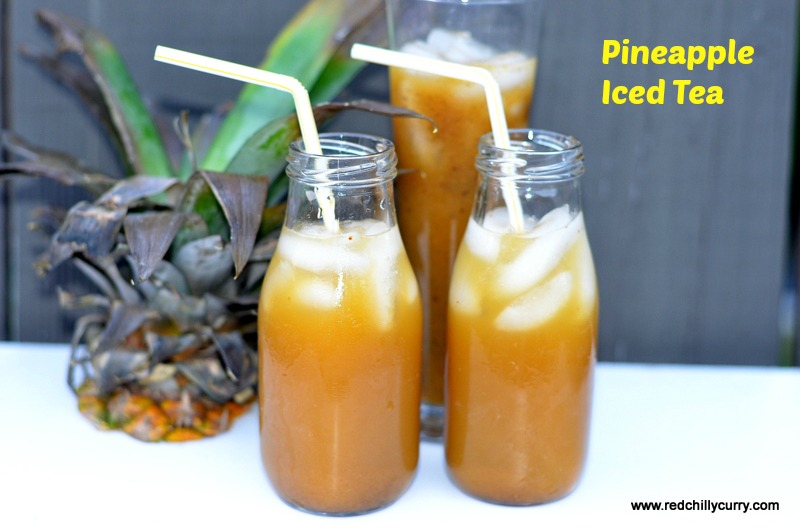 Making Iced Tea is very simple and all will adore it. From kids to elders all will love this a lot. Its so good for evening time sip and I have guest wanting more servings.  It will be a big hit for potlucks, office party, kitty parties, housewarming and even I love keeping them during my kids birthday parties.  I have lots of collections in Iced tea apart from Pineapple Iced tea and you can enjoy the fruit flavor just like me . Some of the yummy tasty iced teas are Watermelon Iced Tea, Berry Iced Tea
Most of them like to add the fruit  juice at the end after steeping the tea in the water, but I like to add fruits directly and let them get soften and boil for few min. Then I take the fruits separately and let them pulp and filter . There's so many ways to make iced tea. You can just add tea bags and it will make your work less messy. Adding the tea powder directly will need filtering. So its up to you. I added tea powder here since most of us don't carry pr keep the tea bags at home. Its totally up to you. Don't ever forget to add basil because that's the star of all Iced tea and basil when infused with fruits gives an amazing flavor to the tea. You will def love this pineapple iced tea.
Step by Step method of Pineapple Iced tea
Pineapple Iced Tea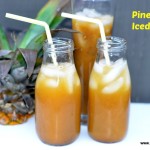 Instructions
1.  In a bowl add 2 cups of water and let it boil for 5 mins. To this add pineapple pieces and let it boil for 5 more mins. Now add tea bag or tea powder and switch off the flame.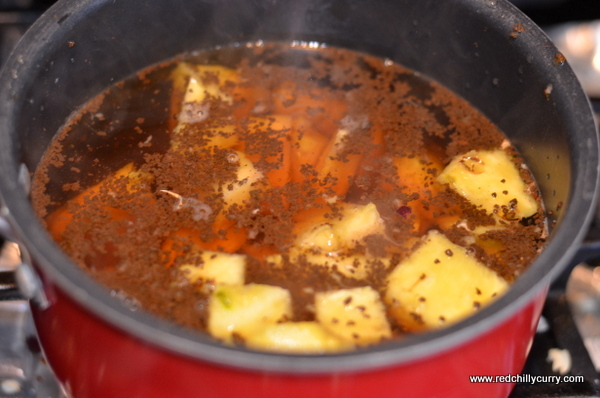 2. Now add sugar and basil leaves. Let them melt in this heat and let it cool off completely.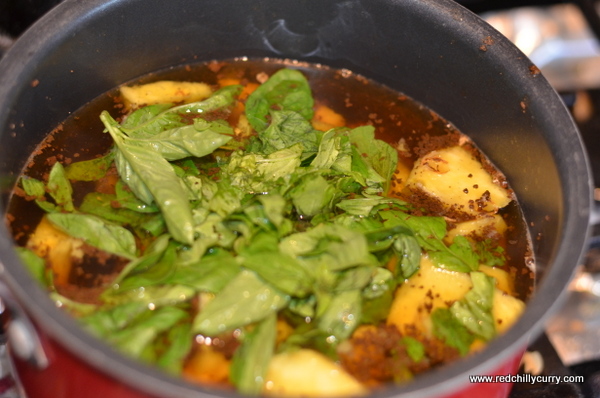 3. Now take off the pineapple pieces and blend them to pulp and add it back to the water.
4. Now filter everything and keep it separately. You can either do this way or just do the above process and avoid adding pineapple pieces and you can directly add as pineapple juice at the end.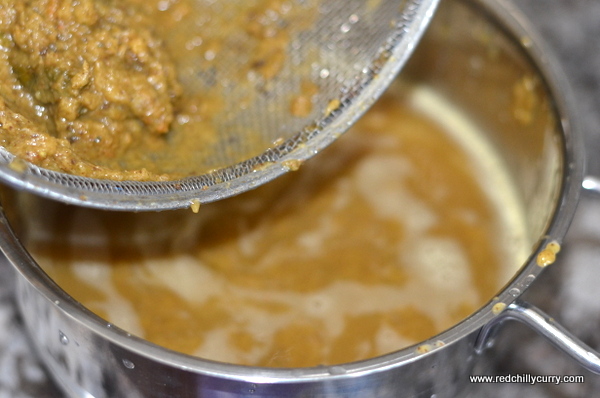 5. Just before serving add Ice to your glass and pour the pineapple tea. Enjoy the tasty heavenly flavor of pineapple.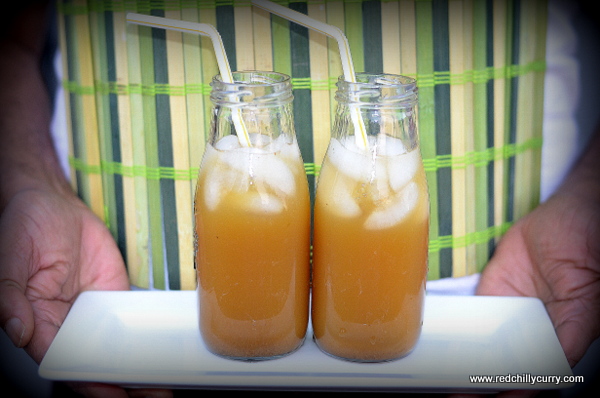 Print