Poha Upma Recipe, Aval Upma Recipe, How to make aval upma
Poha Upma recipe / Aval Upma is easy breakfast. It's made just like our regular upma but it's a much quicker version. This won't take much time to make. Will be ready in 10 mins. If you are in a hurry or if you are not in a mood to prepare anything heavy on weekend , then this aval upma/ poha upma would be the best option. I make so many recipes with poha/ aval since its very easy to make and I like the taste of aval. Tummy  feels very light while eating aval/ poha.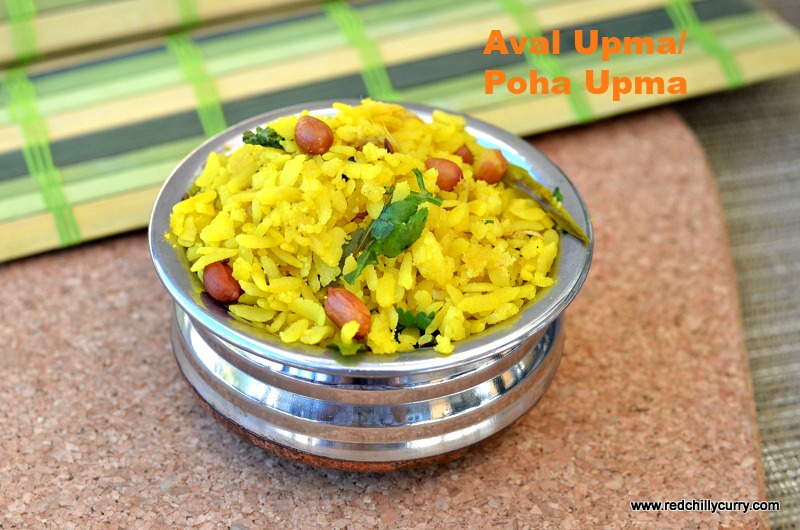 You can make Tamarind Poha upma / Puli Aval upma, Sweet aval / Poha sweet, Poha Idli, Poha Dosa. They are super simple to make and are very good for health. Lots of people eat aval/ poha to lose weight. It's a balanced meal and can be eaten at least twice or thrice in a week. Its high in fiber and has lots of health benefits. Check this health benefits of poha drink to know more about its nutrition information. It is rich in iron, carbohydrates and has low gluten in it.
Poha/ Aval is also called as flattened rice in English and children love any dish made with this. I like how simple the recipes is, all we need to do is wash it well at least twice in running away and drain away the water and let it sit for 20 mins. Reason for letting it sit for 20 mins is for the aval/ Poha to get soft. This helps in getting uoma cooked very easily. Always let poha/ Aval get soft before adding into the hot pan. Dont over soak in water, then it will become mushy and wont hold shape. Always just wash them and drain them immediately. Poha should always be soft and never forget to drain the water after they are washed. Now off to poha upma recipe.
Step by step of making Poha upma recipe / Aval upma recipe
Poha Upma Recipe / Aval Upma Recipe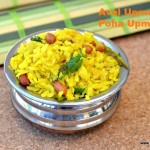 Easy south Indian aval upma / Poha upma Breakfast recipe for lazy weekend.
Prep Time : 10 minutes
Cook Time : 10 minutes
Yield :

2 person
Instructions
1. You can use medium or thin poha for making this upma. Take 1 cup of poha/ Aval in a bowl and wash them twice in water. Now drain the water completely and let it sit for 10-15 mins(This will help in yielding soft poha/ aval)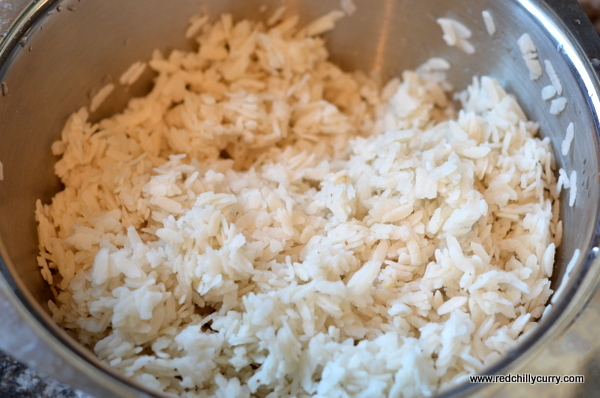 2. Heat oil in pan, add the seasoning mentioned above. To this add onion, green chillies, ginger and saute them for sometime. Now add poha/ Aval and saute for a min. If you find poha little thick you can sprinkle water little bit and start cooking.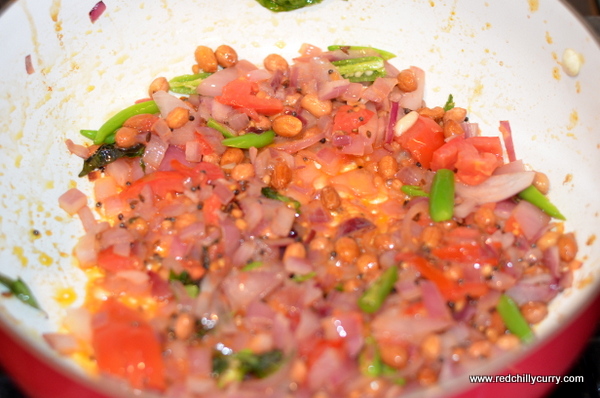 3. Now add salt, turmeric powder and stir again. If you don't like the yellow color you can omit the turmeric powder. Finally when the poha is cooked switch off the flame and squeeze lemon or add lemon juice and garnish with coriander leaves. Mix everything well and serve it hot for your family.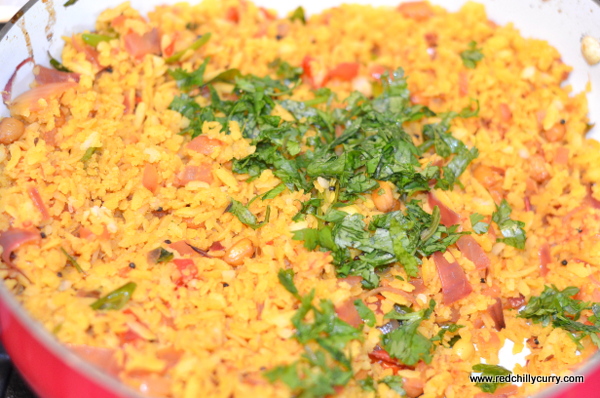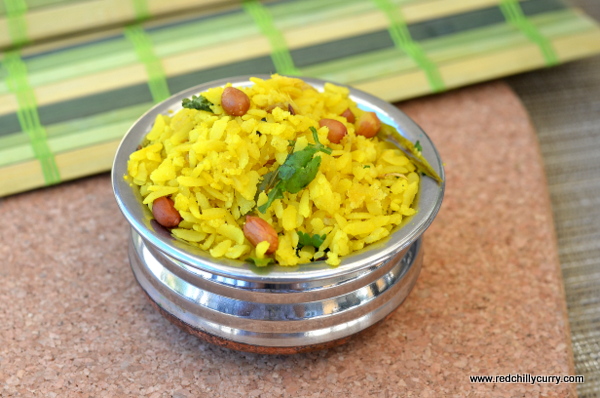 Print