Puli aval recipe, Tamarind poha, puli upma, Easy breakfast recipe
Puli Aval Recipe or Tamarind poha is super simple to make and taste so good. I am a big puliyodharai fan(Tamarind rice) I can eat it for one whole week. But since it has rice in it and the quantity I eat is really huge. I just can't stop controling my intake when I see puliyodharai. So if I have craving for tamarind rice but still if I want to eat healthy and in small portion I switch to Puli aval. Since it gets ready in 10 mins and I won't have to worry about the heavy intake. Poha / Aval is very healthy and rich in fiber and we won't gain weight or feel heavy easily. Its very tasty just like our regular puliyodharai.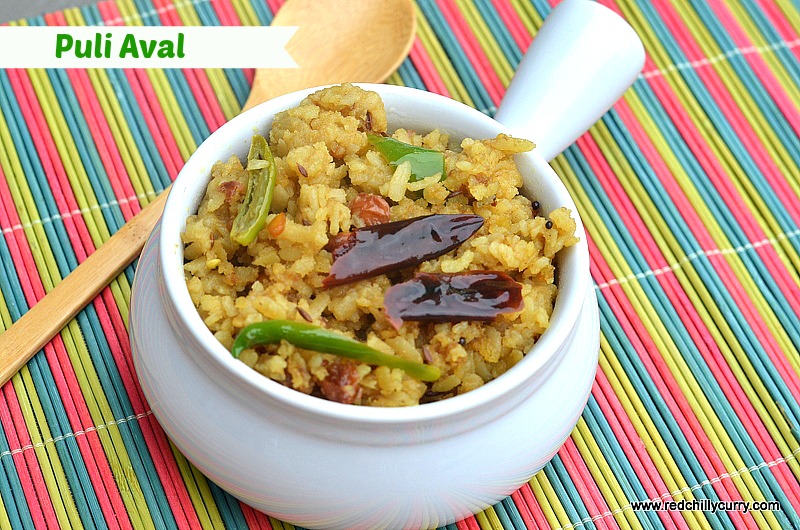 Making breakfast with aval/Poha is very easy and you don't have to compromise in taste. It's healthy, simple and tasty what else do we need. Making aval based recipe would be easy for work going women and also easy for lunch box recipe. My husband loves all kinds of recipe made using poha/ Aval. I personally like this puli aval and sweet aval a lot. I have Aval Upma/ Poha upma also in my website. You can read the health benefit of poha/Aval online and enjoy any recipe with it.
My cousin makes lot of recipes with aval. She even used to make milkshake and lots of desserts using Aval.  I love Aval Idli and Aval cutlet and mom used to make aval dosa and some healthy desserts too. I make puli semiya, puli idiyappam anything that has that tangy taste in them. I love to try lots of new varieties in puli.My hubby is not a big fan of  tamarind based recipes, but he also loves this. If you like anything pulipu then you will be very much satisfied with this yummy tasting puli aval.
 Step by step making of puli aval/ Tamarind poha
Puli Aval Recipe | Tamarind Poha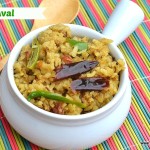 Instructions
1. In a bowl add 2 cup of Aval / poha . Wash them twice in water nicely. Now drain the water completely and keep it separate for 10 mins.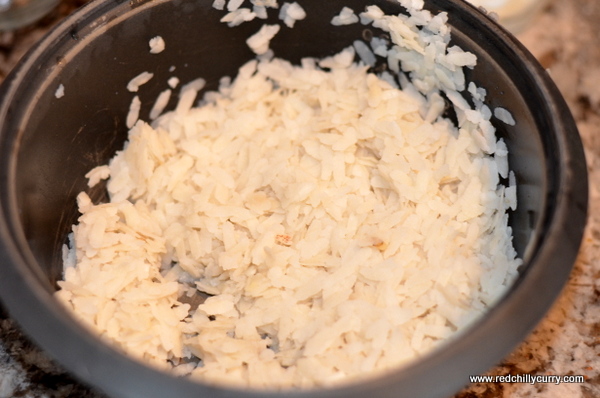 2. Soak Tamarind in hot water and let it soak for 10 min, then squeeze it and keep the pulp thick. Don't add too much water. Just 1/4 cup of water maximum. Now add turmeric powder, and hing to this and mix it well. You can make puli aval 2 ways. One keeping the tamarind pulp separate in a bowl . Another method is adding the tamarind pulp to Aval/ Poha and let it absorb all the moisture. You can make either ways. I have done the first method, keeping the tamarind pulp separate in a bowl.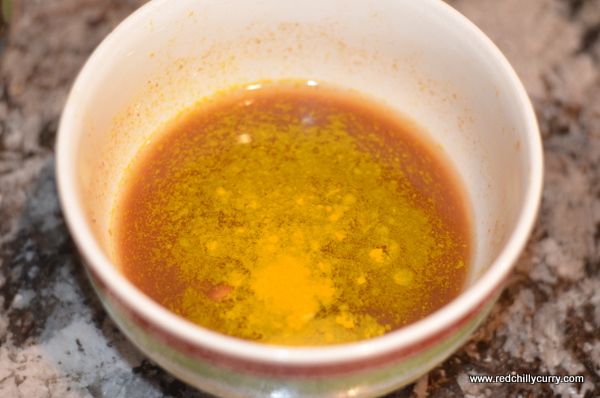 3. Now heat oil in pan, add the tempering mentioned above. Now add the tamarind pulp and let it boil for 5 mins. Now add salt and once well cooked add Aval /Poha and let it cook for few mins. Don't toss it with ladle, since the Aval might break and loose its shape.  . You will see that all the tamarind pulp is well absorbed by Aval. Now switch off the flame and enjoy the tasty puli Aval.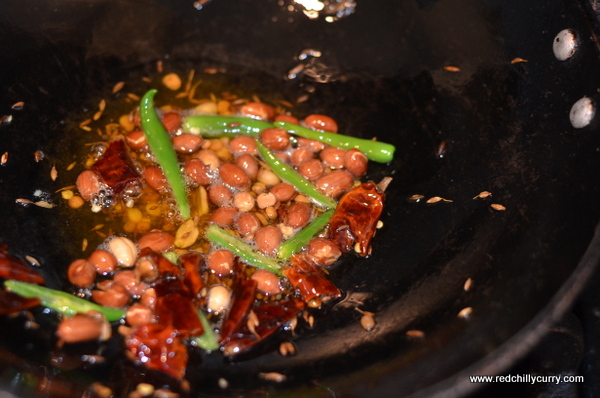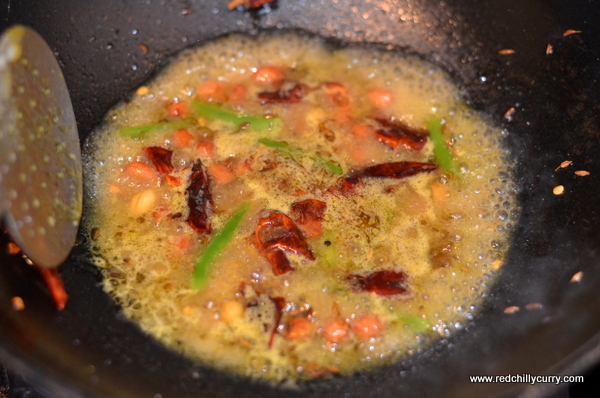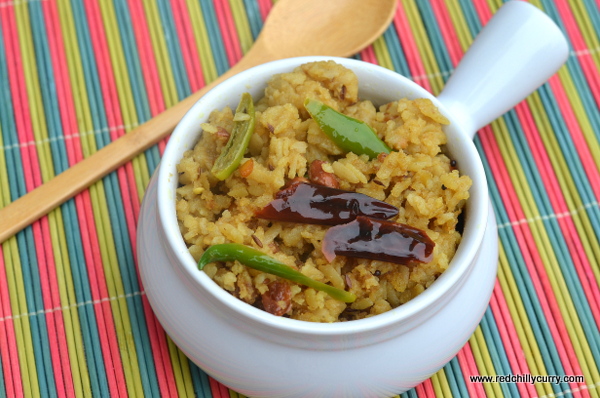 Print