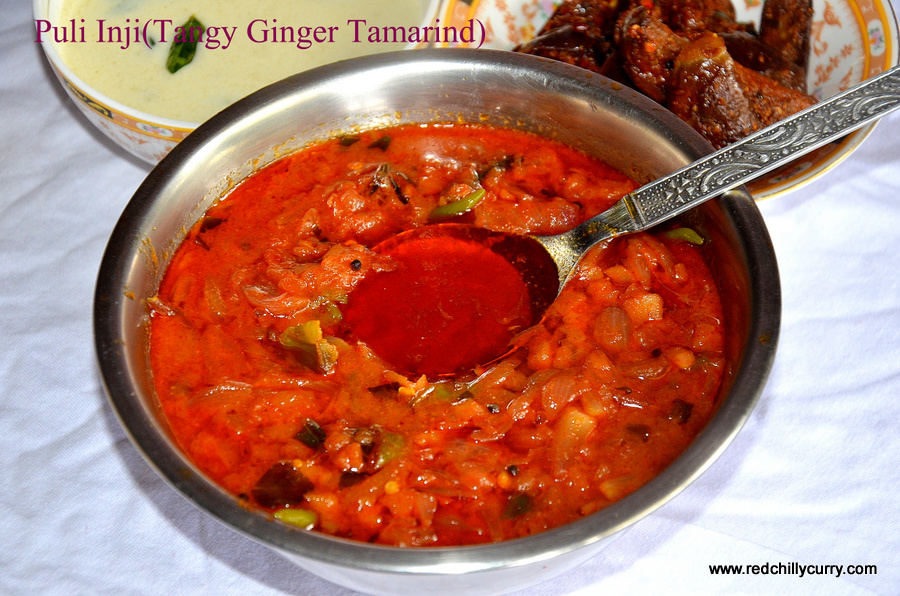 Puli Inji- Kerala Dish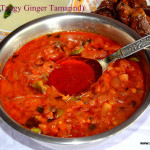 I love this puli inji its best when paired with sodhi. I don't know how many of you have tasted or made sodhi, but if you haven't please do try it out. Its very popular in Sri Lanka and people around Thirunelveli makes it too. Its srilankans favorite recipe. It can be had with rice or Idiyappam. At my place I make it with rice for lunch and add this puli inji as its side dish. Everyone loves it. Its very simple to make and takes only basic stuff from our kitchen. This puli Inji is kerala dish and its made during onam/vishu festival. A very popular dish that's made by southern part of people. If you haven't tried it, I would highly recommend to try it on. You will fall in love with it.
Prep Time : 5 minutes
Cook Time : 10-15 minutes
Yield :

4
Instructions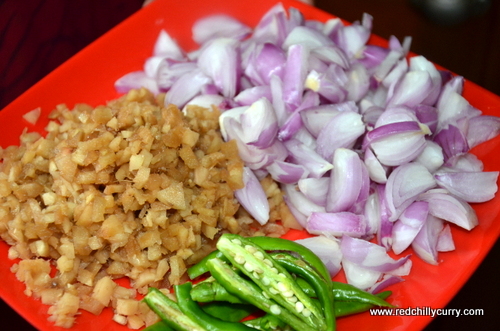 1. Chop ginger to small pieces, slit green chillies long then chop the onions and keep it separate.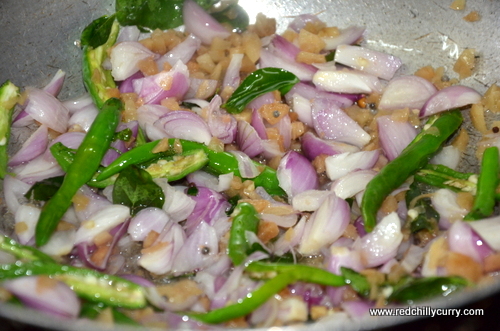 2. In a pan add oil(use 2-3 tsp) this requires more oil, because it will stay for even 5 days if stored well in refrigerator. Now add the seasoning mentioned above. To this add ginger,onion and green chillies, saute them well for few mins.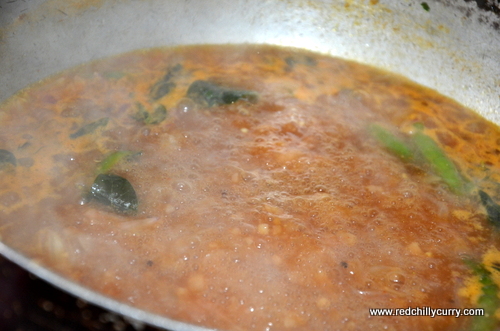 3. Now add the tamarind pulp and let it boil for few mins, to this add turmeric powder,chilly powder,coriander powder and salt. Let it cook for few mins. Now add 1/4 cup glass of water and let it boil for 3-5 mins or till the oil oozes out to the top. Now add jaggery, they usually add for this recipe but I don't like the sweetness in it so I always omit but its up to your choice.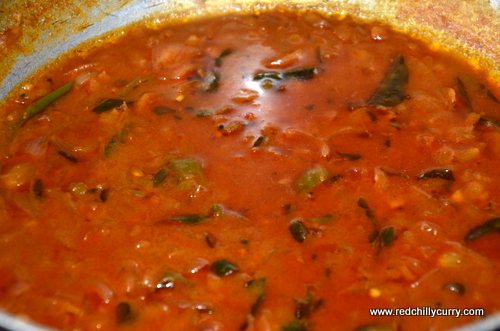 4. This goes very well with sodhi(coconut milk curry)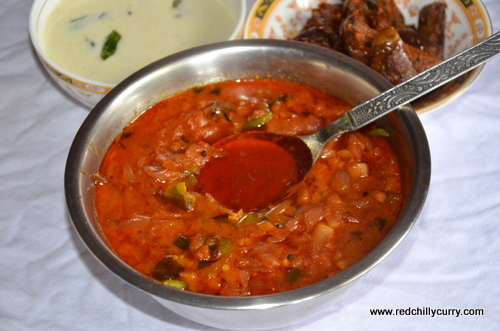 Print