Sambar Sadam recipe | How to make sambar rice | Restaurant Style Sambar rice | South Indian Sambar sadham
Sambar sadam recipe is very simple to make and I love all kinds of one pot rice varieties, since its simple and easy to make. These kinds of mixed rice varieties come handy for bachlors, for work going women and for lazy weekends or sudden guest. Sambar sadam is very healthy and tasty and it's super addictive for all sambar lovers. My mom used to make it so effortlessly. She used to make so many variations in her sambar rice. I was lucky enough to taste them, since she is no more and she [passed away 6 months before I feel bad that I missed to note down all her recipes. I so wish I had at least noted it down somewhere. Anyway my mom makes this sambar sadam very frequently and she always adds some green keerai to this. You can add any green veggie of your choice. Since I don't get much green leaves other than spinach, fenugreek I didn't add any.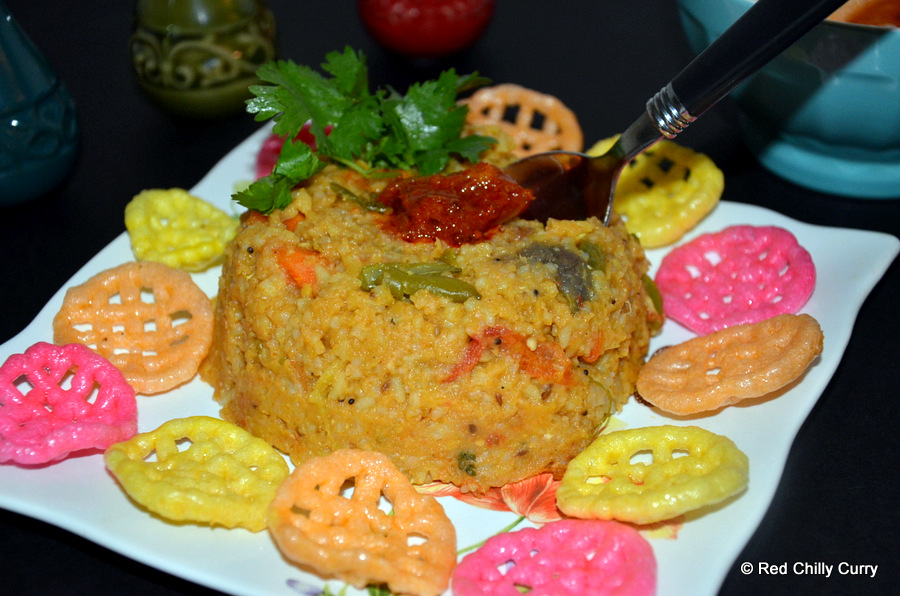 Amma adds murungai keerai (Drumstick leaves) seru keerai, molai keerai and lots more. If you get any of this mentioned keerai in your place , please try to add them. They bring very good taste to your sambar sadam. You can make this sambar sadam in two ways one you can just cook everything together and enjoy it as one pot rice, like my mom does. I get scared so I usually make rice & dal together and then make this sambar separate and then mix both together. My mom always says its easy to make everything together, but I get really scared to mix everything in one go since I haven't tried my mom type much. Plus I like my rice to have some shape, when you cook everything together you will lose the shape of the rice since dal will need more time to cook. Then whole rice will look little mushy. I like my rice mushy when I make bisi bele bath (Karnataka dish) lot of people think sambar and bisi bele bath are same. NO... A BIG NO they both are completely different. The taste, texture even veggies that are added in both differ. In sambar you can add drumstick, brinjal and village based vegetables but in bisi bele bath you have other varieties of veggies. Masala is also totally differnt.
I love both of them. I have other varieties of sambar like radish sambar, tiffin sambar that goes well with white rice and Idli, Pongal. Now off to making of sambar sadam recipe.
Step by step with pictures of making sambar sadam recipe.
Sambar Sadam Recipe | South Indian Sambar Rice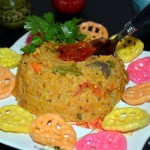 Instructions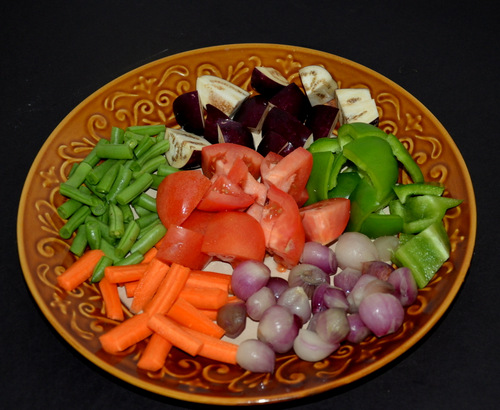 1.Chop all the vegetables mentioned into long pieces and keep them separate.You can use small onion/Regular onion,but small onion gives very good flavor to sambar.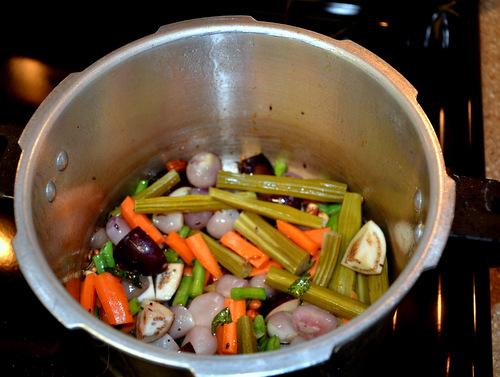 2.Now pour oil in pressure cooker and do the seasoning one by one then add onions,green chillies,tomatoes,vegetables and stir till everything is half cooked.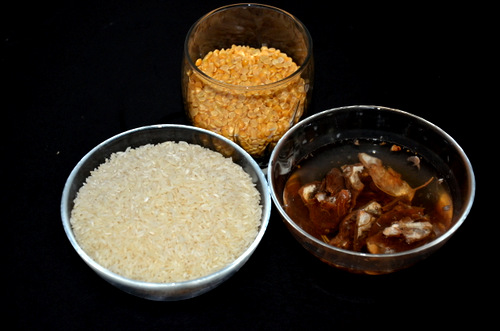 3.Now take the juice from tamarind pulp filter it and add it to the the vegetables add 1 glass water and let it cook for some time.Then add turmeric pow,chilly pow,sambar powder,hing,salt.Let it cook for 5 mins.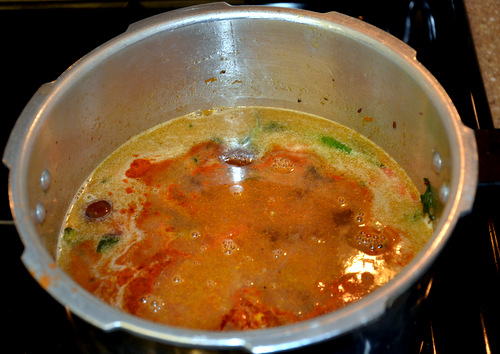 4.Now add the rice,toor dal together and pour 5 glass of water exactly.Check if salt is fine then close the pressure cooker tightly put the whistle and leave it for 5-10 min.After 10 min check if its cooked.It took 10 mins for me to cook sometimes it might get done in 7 min so keep checking them after 7 mins or it might get burn in the bottom.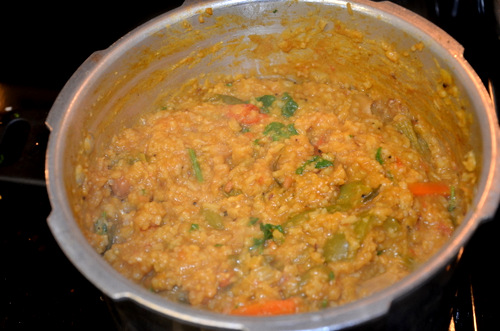 5 .If its still not cooked add half a glass more water and leave it for 2 more mins it will def be done.Now when it is still hot pour 2-3 tsp ghee on it and garnish with grated coconut & fresh coriander leaves and serve it hot.
6.Pickles or papad will taste good with this.
NOTE:
Use the same glass that you measure for rice or dal.Measure the water with same glass.
Sambar rice should be little loose then only it will taste good.Keep it closed otherwise it will get hard so don't worry if its becomes loose ghee will absorb the water.
Print