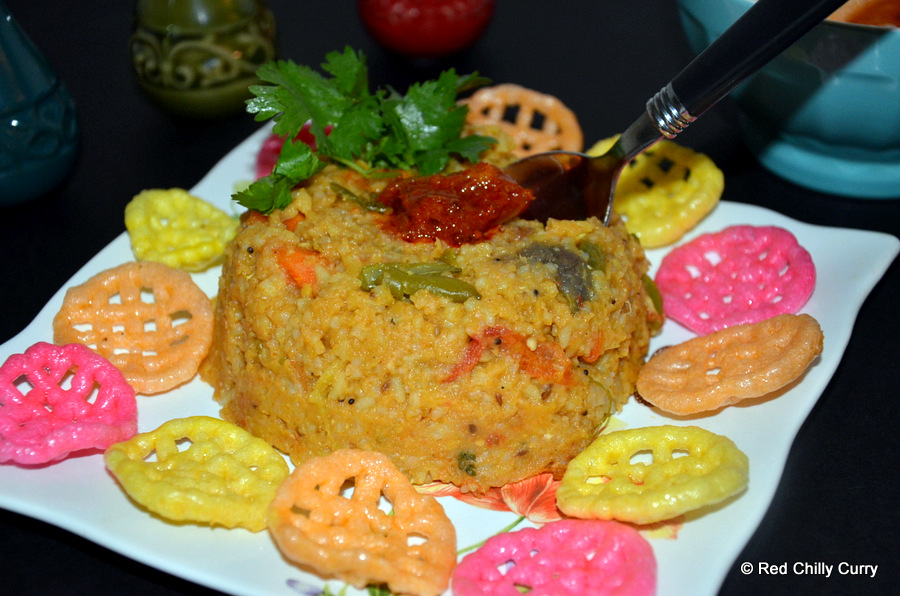 Sambar Sadham/Sambar Rice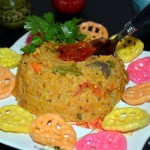 Sambar Rice is easy to make and best when you don't want to stand in kitchen for long.Everyone loves this simple dish.cooking becomes very simple with all the vegetables added to the pressure cooker and the taste is divine.Don't forget to add the ghee at final stage that is the main key ingredient.Bachelors out there definitely  note it down its perfect for you .
Instructions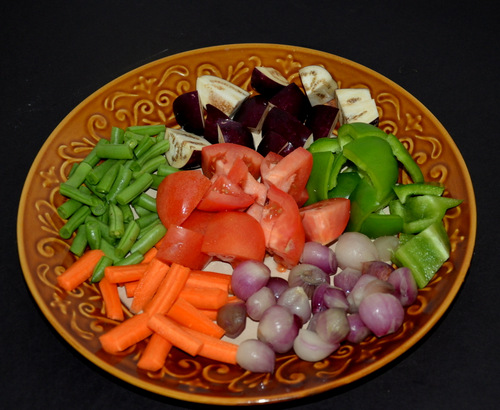 1.Chop all the vegetables mentioned into long pieces and keep them separate.You can use small onion/Regular onion,but small onion gives very good flavor to sambar.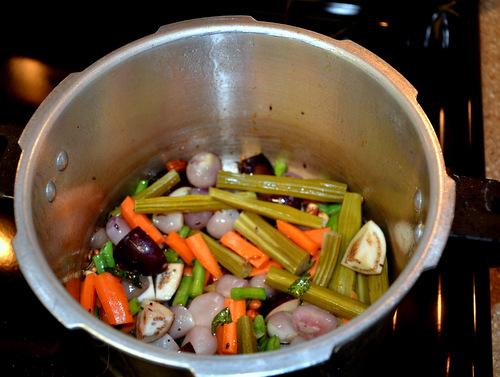 2.Now pour oil in pressure cooker and do the seasoning one by one then add onions,green chillies,tomatoes,vegetables and stir till everything is half cooked.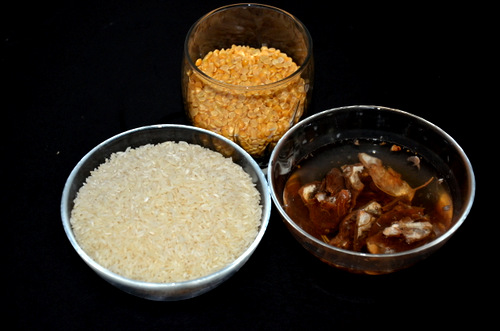 3.Now take the juice from tamarind pulp filter it and add it to the the vegetables add 1 glass water and let it cook for some time.Then add turmeric pow,chilly pow,sambar powder,hing,salt.Let it cook for 5 mins.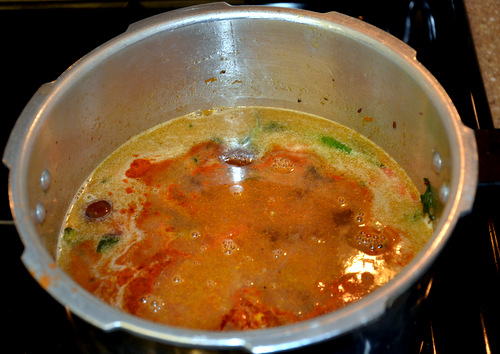 4.Now add the rice,toor dal together and pour 5 glass of water exactly.Check if salt is fine then close the pressure cooker tightly put the whistle and leave it for 5-10 min.After 10 min check if its cooked.It took 10 mins for me to cook sometimes it might get done in 7 min so keep checking them after 7 mins or it might get burn in the bottom.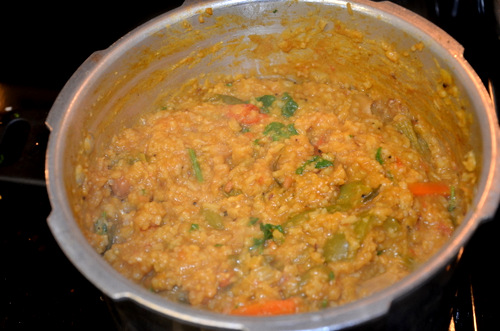 5.If its still not cooked add half a glass more water and leave it for 2 more mins it will def be done.Now when it is still hot pour 2-3 tsp ghee on it and garnish with grated coconut & fresh coriander leaves and serve it hot.
6.Pickles or papad will taste good with this.
NOTE:
Use the same glass that you measure for rice or dal.Measure the water with same glass.
Sambar rice should be little loose then only it will taste good.Keep it closed otherwise it will get hard so don't worry if its becomes loose ghee will absorb the water.
Print