Punjabi shahi Paneer recipe, How to make shahi paneer , cashew nut based paneer recipe
Shahi Paneer recipe is super popular in Punjabi cuisine and its very rich in taste. I love the smooth texture of this gravy when compared to other paneer recipes like Paneer butter masala, Palak Paneer, Kalimirch Paneer(paneer in pepper gravy), Kaju Paneer(cashew Paneer) or Kadai Paneer. Chilly Paneer. I know that everyone loves paneer and its the most ordered and preferred dish even in restaurants. Making paneer t home is always like a festival and exciting dish for my kid. My daughter and her friends love it when I serve it for them.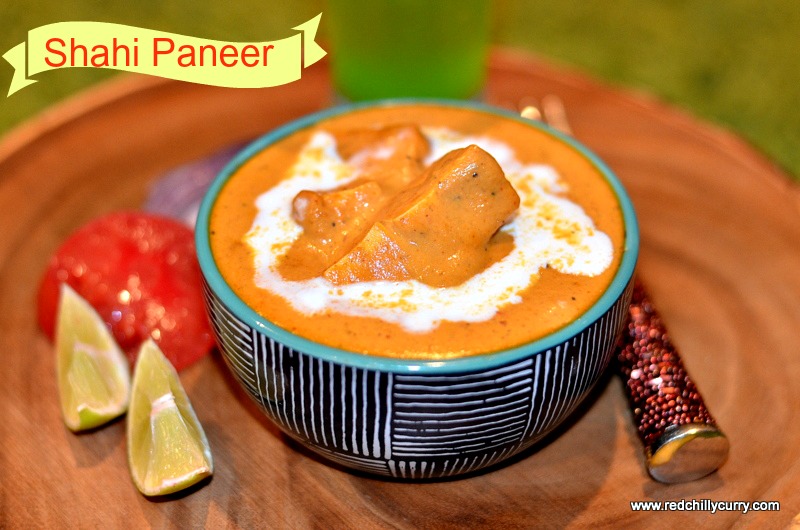 There is something about paneer that's very addictive and I just cant get enough of it. I make lots of paneer varieties at home and my personal fav is this shahi paneer and Grilled paneer tikka. I love it very much. when summer hits, this recipe comes first on my barbecue recipe and shahi paneer is a must dish to impress my guests. I love serving this dish with Roti or Garlic Naan. My daughter enjoys it with Poori and my son with Toasted bread… hahahah weird right??? I know. That's my crazy family. Each have their own taste. This dish taste so good with richness f nuts and fresh cream. It's definitely a very rich dish, since it involves fresh cream, butter and cuts in them. I love the creamy texture the most. I have learned to filter it watching CHEF. HARPAL SINGH YouTube videos. I learned this dish from him but have modified according to my taste buds here and there.
I have used tomato puree and fresh cream for this recipe. It will taste very rich. You can add more spice according to your wish. Using pepper and dry red chilies is optional. You can use both or just use one according to your preference. Okay now to making of shahi Paneer recipe.
Step by step method of making Shahi Paneer recipe
Shahi Paneer Recipe (Restaurant Style)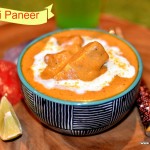 Prep Time : 15 minutes
Cook Time : 15 minutes
Yield :

4 person
Instructions
1. Add oil in pan/kadai. Once hot, saute paneer for 2 mins till they turn mild brown in color. Then add this to a hot bowl of water and leave it(This will keep paneer softer and wont make it hard while adding in gravy. I follow this tip all the time)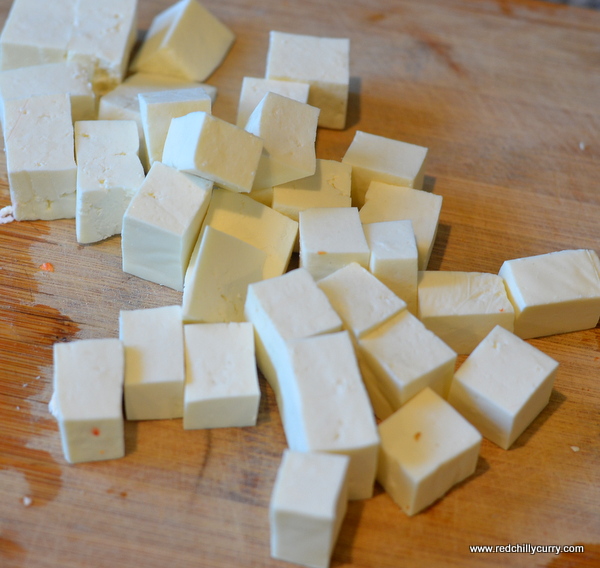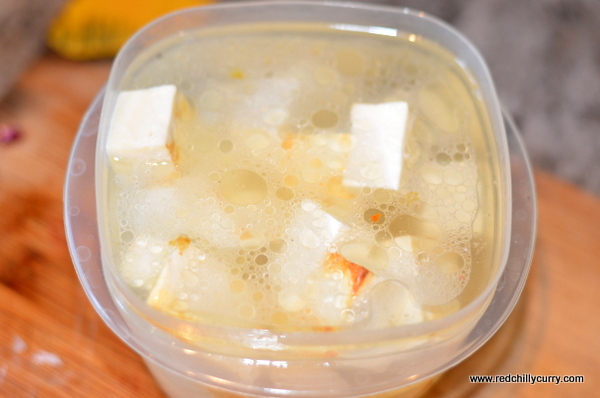 2. Now in a pan add oil or butter, then saute cinnamon, cloves ,elachi and pepper. Once the aroma comes start adding cashew nuts then almonds and stir for few mins. Now add  onion, ginger garlic paste and saute one by one. Then add tomato puree. Saute for few mins.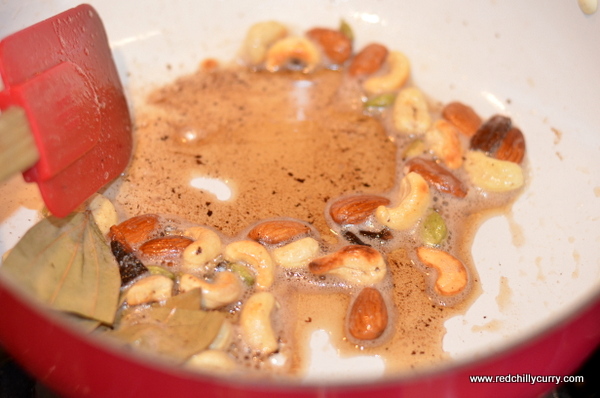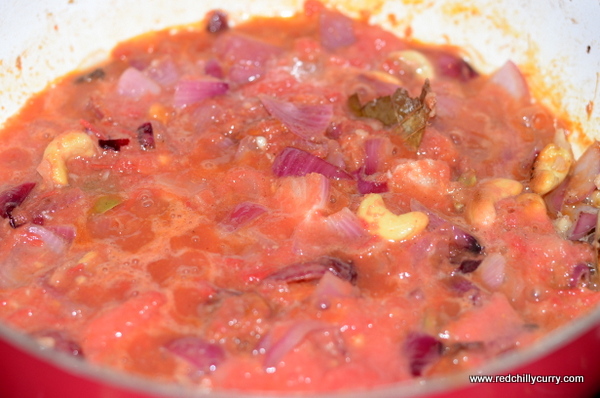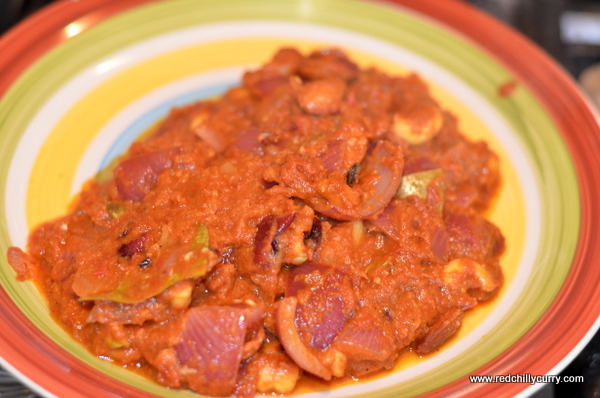 3. Now add the dry powders like turmeric powder,chilly powder, coriander powder,garam masala and salt. Once the raw smell leaves(this will totally take 10 mins), remove from pan and let it cool. Then blend them smooth in a blender.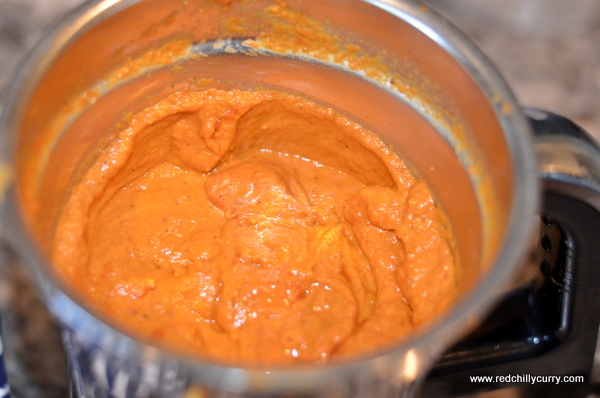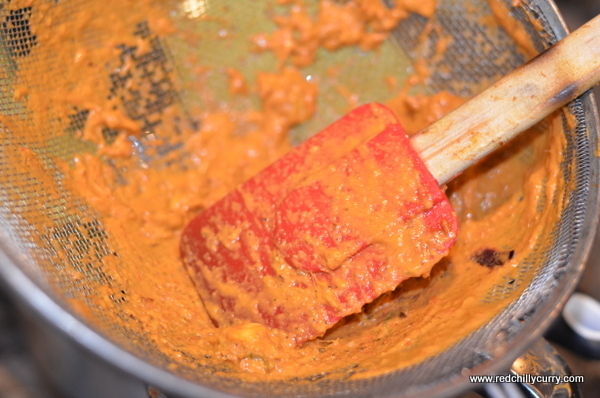 4. I always follow chef harpal singh's method in paneer gravies. That is he always filters them using a colander mesh and all the smooth part can be collected from the gravy and the thick chunks stay in the filter. See the pic above for idea.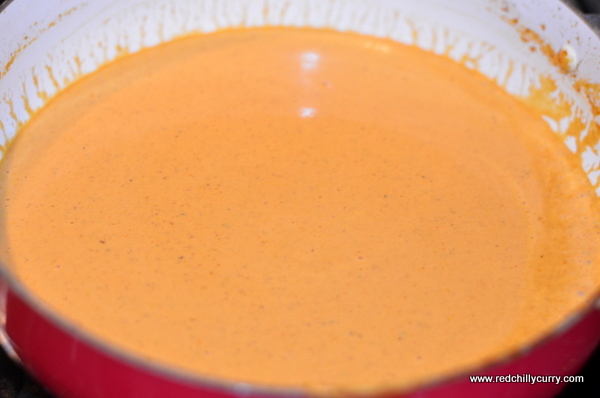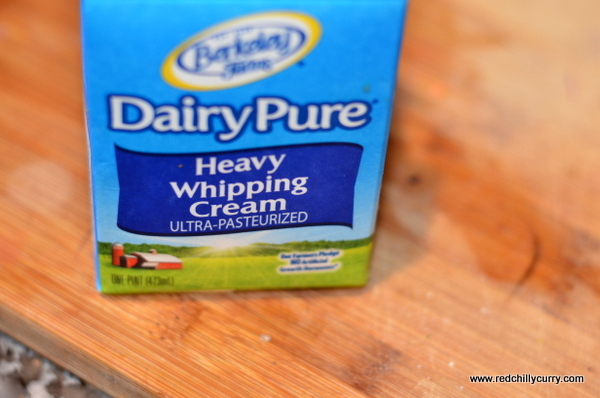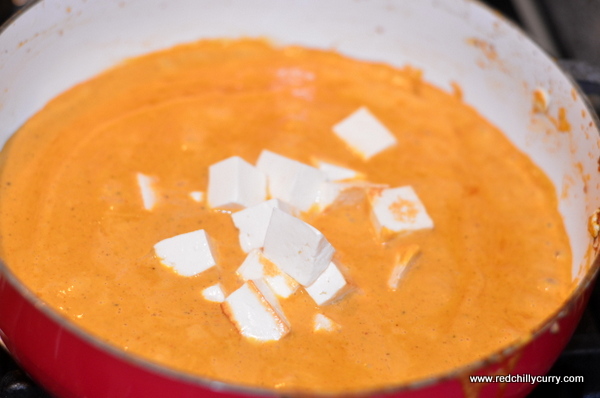 5. Now again heat pan and add some butter, now add this smooth paste and let it cook for few min. Add some water say 1/2 glass of water and let it cook.  Now add salt and when they start to thicken little bit add paneer and fresh cream. Let it cook for 5 min and switch off the flame. Garnish with kasthuri methi leaves and serve it hot with chapathi or Garlic Naan.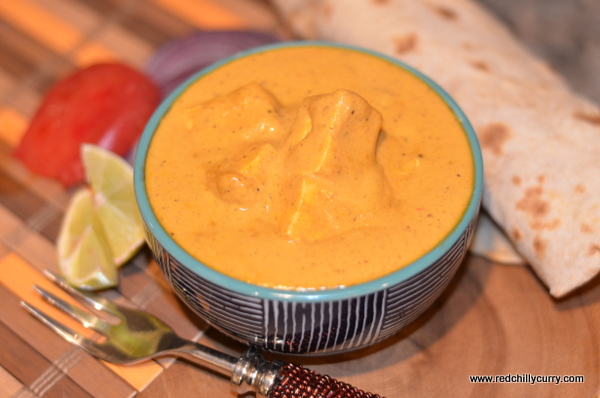 Points to Remember:
Do not cook more than 5 mins after adding paneer, other wise the paneer will get hard.
Try to keep paneer in hot water, you will get soft texture. Try and let me know.
I like to filter the sauteed gravy and it gives a smooth texture. Do try this method. You will get a rich gravy.
You can add coriander leaves if you don't have dry methi leaves.
Print