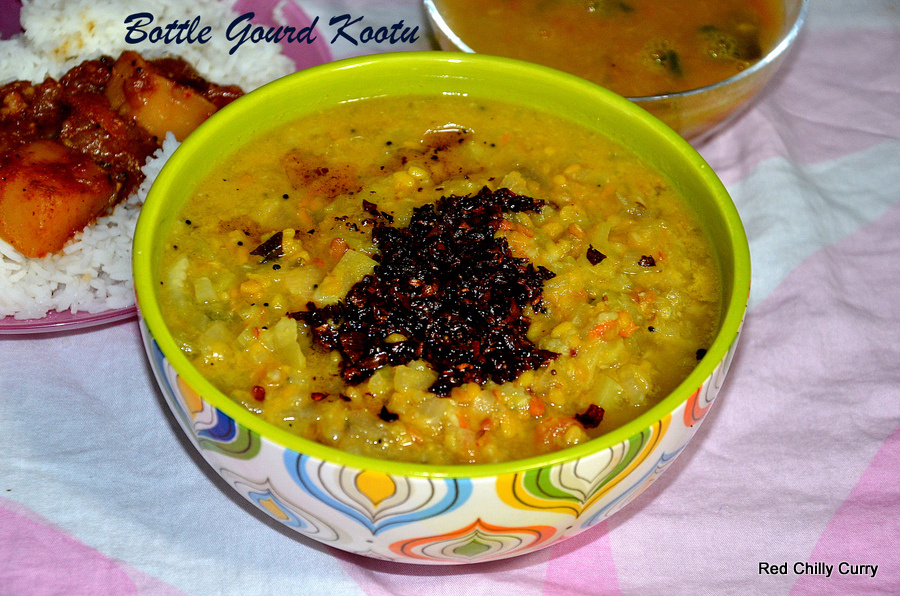 Sorakkai Kootu/Bottle Gourd Kootu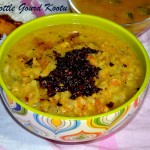 I know everyone in Tamil Nadu loves kootu, it goes excellent with all kids of tamarind based kulambhu/curry. I love all kinds of kootu and this sorakkai one is my favorite. It tastes so awesome when its mixed with hot rice and ghee hmmm yumm I can feel the taste in my tongue right away hmmmm!!! Every weekend I prepare different kinds of kootu in my house we all enjoy it.
My daughter enjoys this kootu when I mix it with ghee and rice. I remember my childhood days and also my college days where dad used to mix this rice for me and wait for me to feed when I return from college. Hehee that's right my dad used to feed me till I got married. There are days when I get so tired and I wont have energy to lift my hands too. On such days he will mix up everything on the plate and he will patiently feed me hmm I was def "his princess" I really miss that pampering now. So even now I try to steal his time whenever he comes to visit me in New york. Sometimes you feel like being a child, so I make use of that opportunity hahaahh. Now off to recipe..
Prep Time : 10 minutes
Cook Time : 20 minutes
Yield :

3
Instructions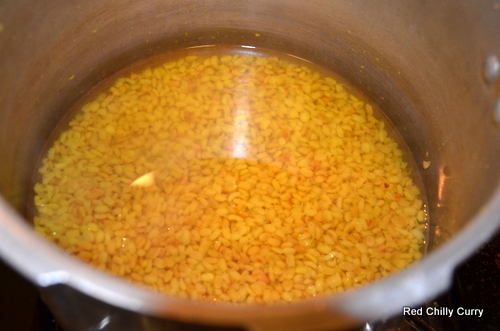 1. Add 1 cup of water and boil the moong dal/paasiparuppu 3/4 in a cooker, then remove it and keep it separate. You can cook this directly in a pan too by boiling the water and adding dal to it and letting it cook but this consumes lot of time and gas .So I try to cook this in cooker.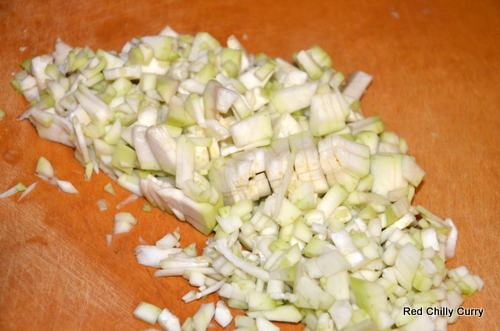 2. Now peel the skin of bottle gourd/sorakkai and cut them to chunk pieces. Then add this to the dal and let it cook for few mins. To this add tomatoes and add 1/4 tsp of turmeric powder and let it cook till they are 3/4 th done.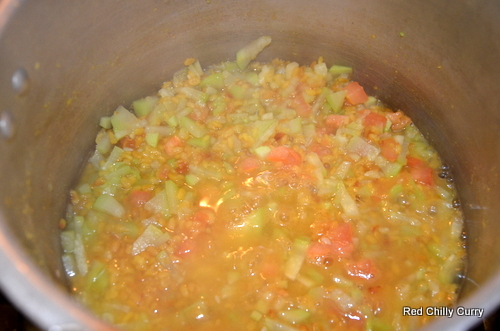 3. In a separate pan add some oil and do the seasoning mentioned above. Then add it to the kootu and mix it well. To this add salt.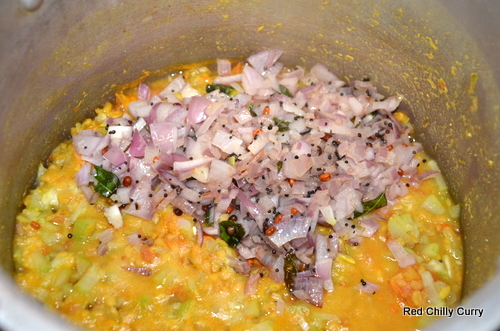 4. Now grind the ingredients mentioned above and add to the kootu and mix it well. I always add vadagam as garnish and I love it.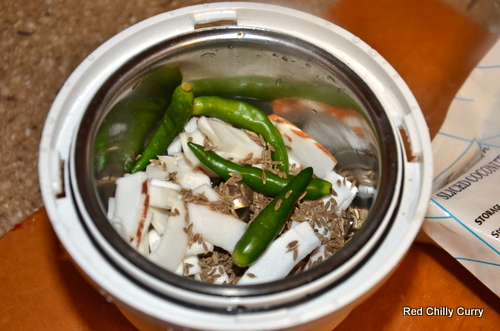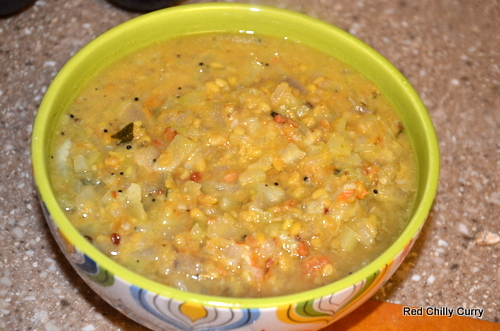 5. Enjoy this with vatha kuzhambhu it will taste heavenly. They pair so well with each other.
Print