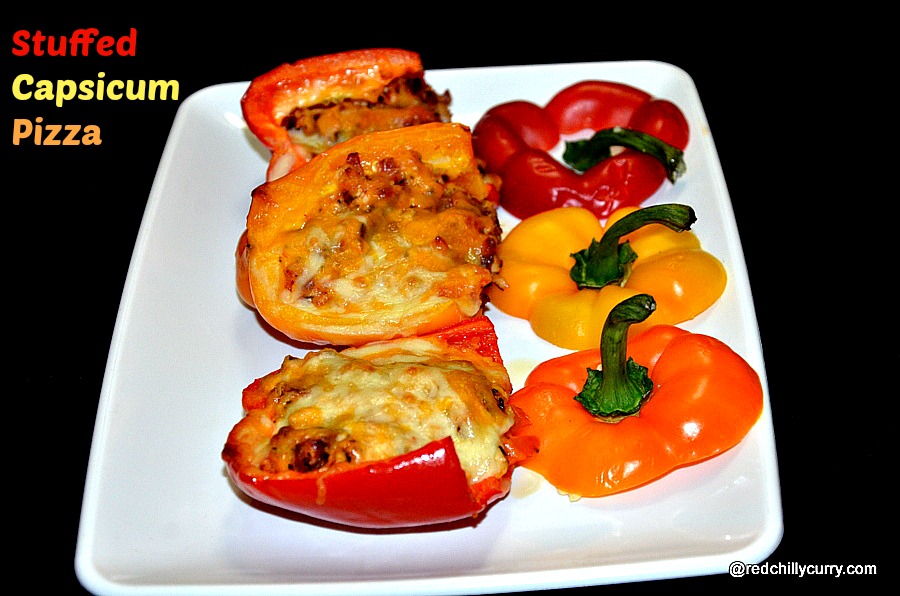 Stuffed Capsicum Pizza / Stuffed Bell Pepper Pizza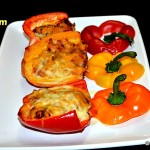 Everyone in my house loves capsicum and there's so much to explore with colored capsicum. I try to add it in most of my grilled veggies because of their radiant color combination. This time I was all in for appetizer food idea since I have guest visiting on most weekends. I love cheese who doesn't right??? So I was thinking why not make panner pizza kind of combination with capsicum. It would taste good and its perfect for appetizers. I tried it and was very happy with the results.... it was mouth drooling so yummm....
Prep Time : 15 minutes
Cook Time : 25 minutes
Yield :

6
Instructions
1. First heat oil in pan and add onion saute for few mins. To this add shredded paneer and toss for few sec.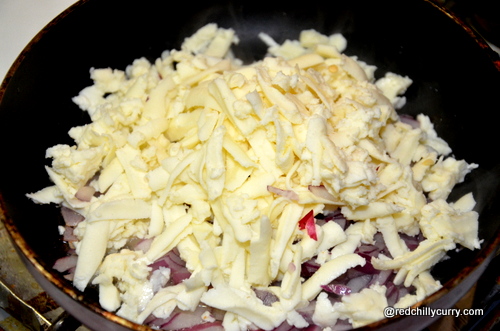 2. Now add tomatoes and stir well. To this add Italian seasoning,crushed red peppers,garlic powder or chopped garlic and salt. To this add pizza sauce and stir one more time and remove from pan. Let it cool.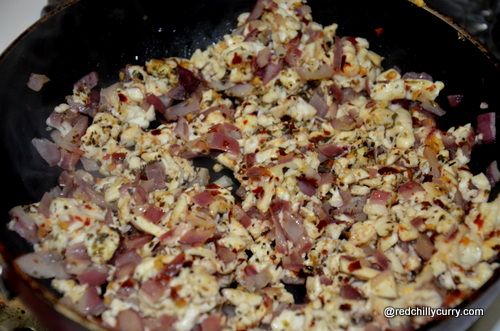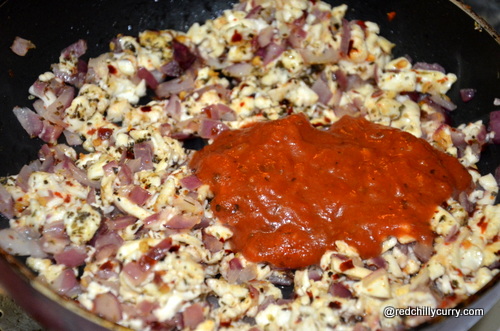 3. Now wash the capsicum and wipe it well. Then cut the head stalk of capsicum and remove the seeds and inside stuff.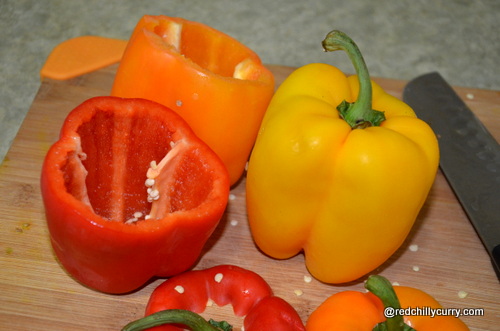 4. Chop them 2 slice like shown in pic and stuff the paneer stuffing inside. Finally add mixed cheese and mozzarella cheese on top. On top of this add olive oil and leave it for a min.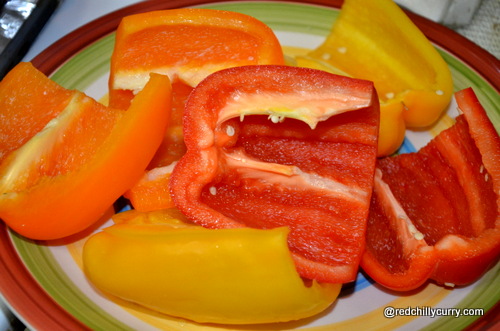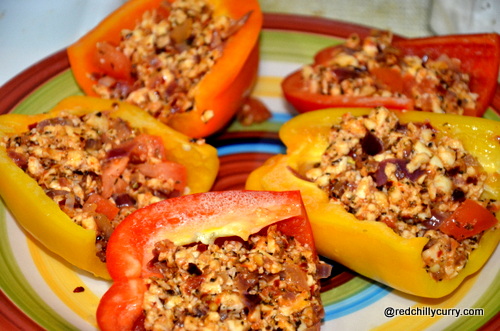 5. Now pre heat oven to bake at 375 deg F, now place the capsicum on tray bottom covered with aluminum sheet. Spray oil and place the capsicums.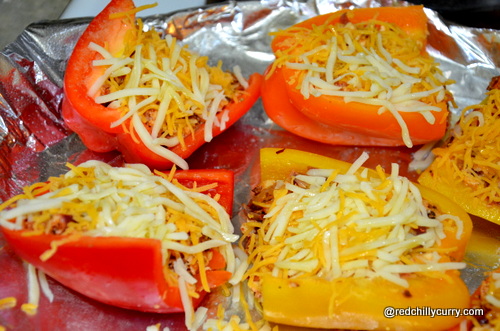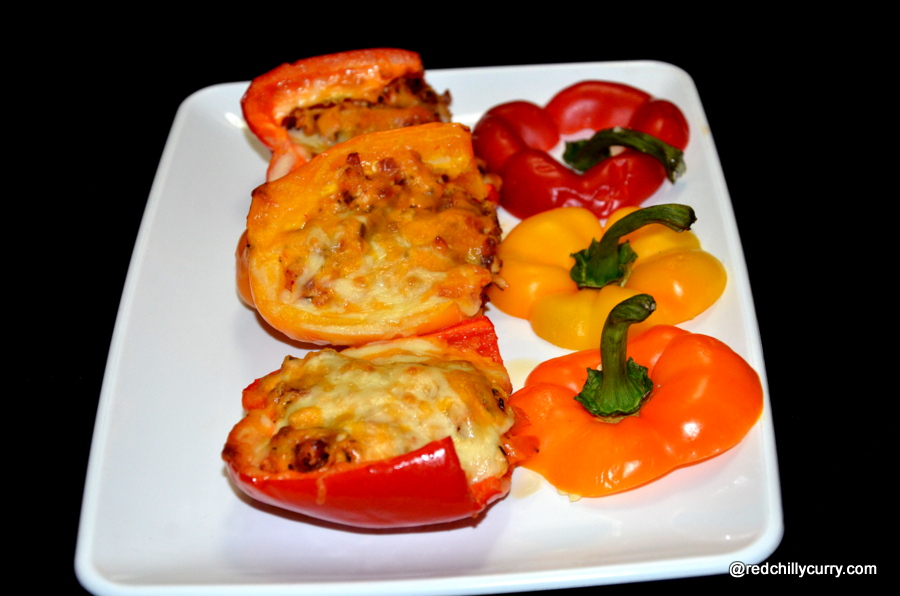 6. Let them bake for 20-25 mins until done. Now serve this for parties or just have fun munching during your movie night. Its very simple to make and very tasty to eat.
Print