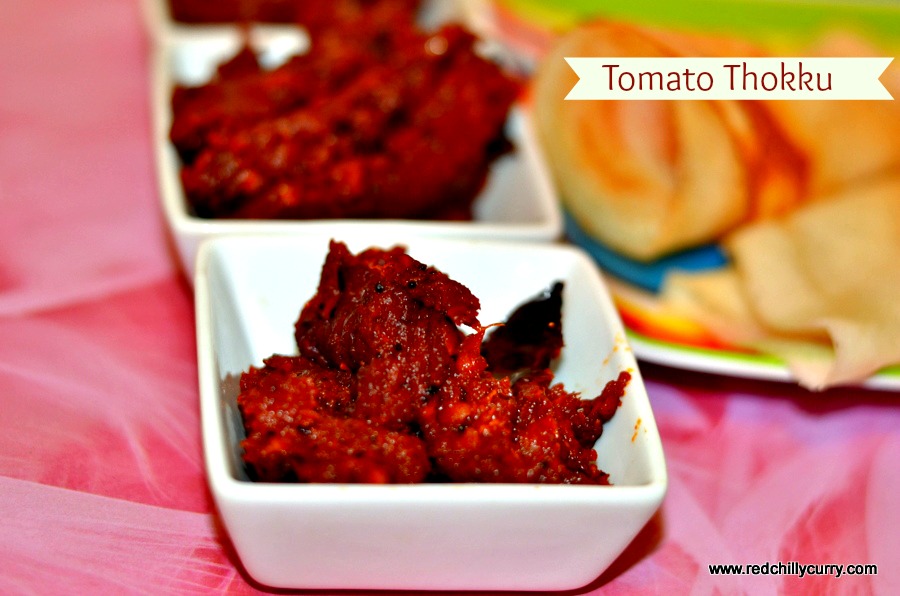 Tomato Thokku(Using Canned Tomato)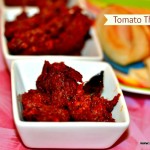 I learned this from my mother in law many years before my husband loves this a lot. I found it pretty easy , When I don't get riped tomatoes she used to make it with tin and I found both taste exactly same. If you don't want to use you can always use fresh ripe tomatoes. Chop them to small pieces  or blend them in mixie to chunky pieces and add to the 2nd step where I use the tin method. I promise you that both taste 99% the same. I don't compromise on taste so you can trust me and go ahead and try with tin too.
Instructions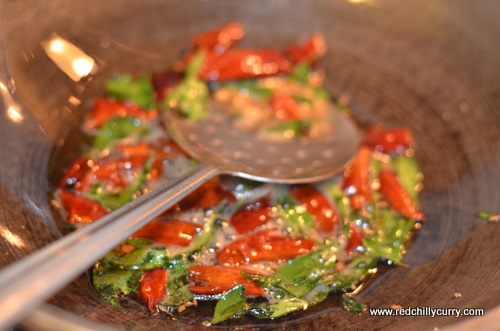 1. In a pan do the seasoning mentioned above,then saute garlic for sometime to this add fresh chopped tomatoes or store bought chunky tomato tin. Let it boil for sometime and the raw smell go. Say like for 5-7 mins.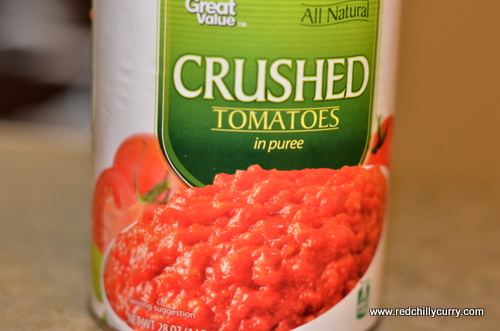 2. Then to this add turmeric powder & hing then saute again for few mins. I dry roasted the fenugreek in a pan and blended them with chilly powder and added it to the tomato mix. So let it stir for 10-15 mins.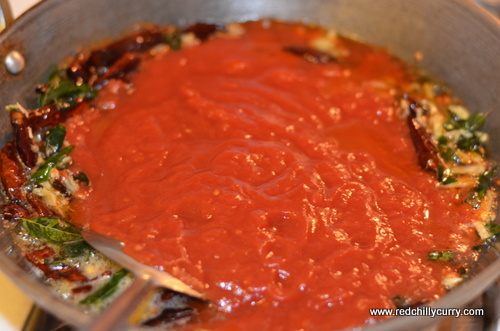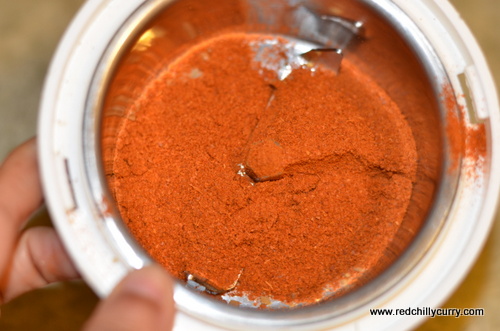 3. Keep cooking until the tomato chunkiness become thick and color will change to dark red color, now add salt. This process will take another 10 mins. Totally it will take 30 mins and when the tomato starts leaving oil at top after some time and gets that dark red color and becomes half of its volume switch it off.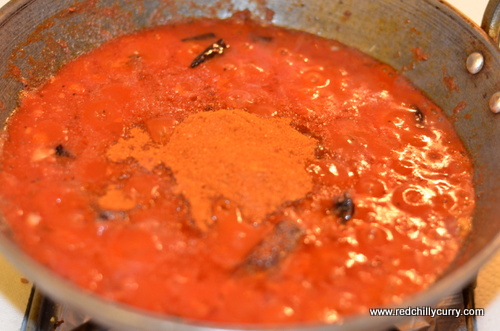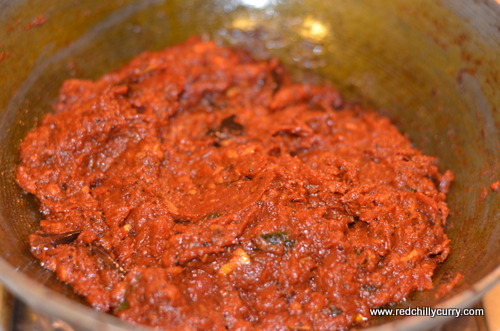 4. yummy tasty tomato thokku is ready to eat. Goes very well with idly,dosa and chapathi. Store it in fridge for it will stay good for 6-7 days.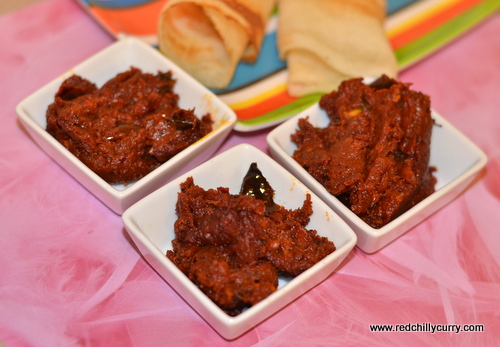 Print