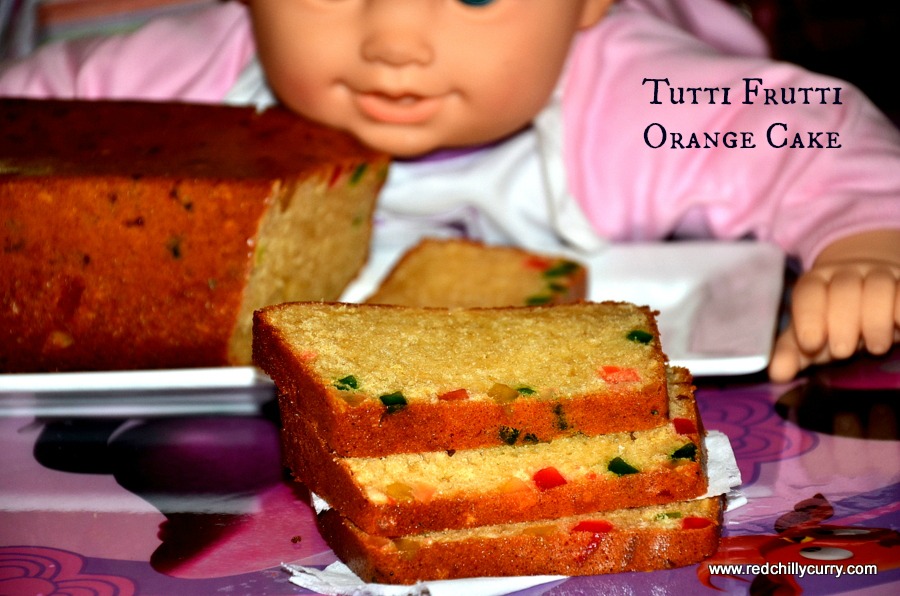 Tutti Frutti Orange Cake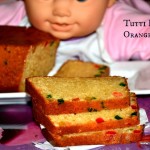 I had tutti frutti box in my fridge and I could immediately think only of making cake with it. I remember valli posting this recipe for the alphabet "o" but I twisted it to alphabet "t" hehehhe. I loved the outcome of how valli has made it,so I wanted to try too and it came out perfect. So linking it to srivalli's A-Z Blogging marathon for the Alphabet "T" ,under Baking category & also linking this to preeti space.Now off to making this recipe.
Prep Time : 10 minutes
Cook Time : 40-45 minutes
Yield :

5
Instructions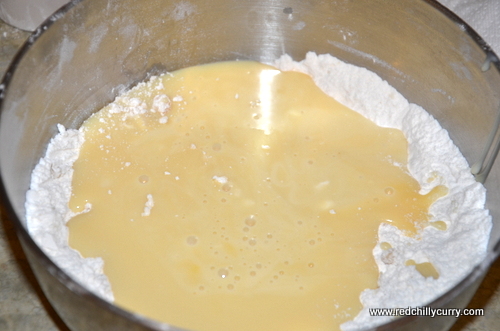 1. In a big bowl sieve the flour and add baking soda,baking powder and mix it well.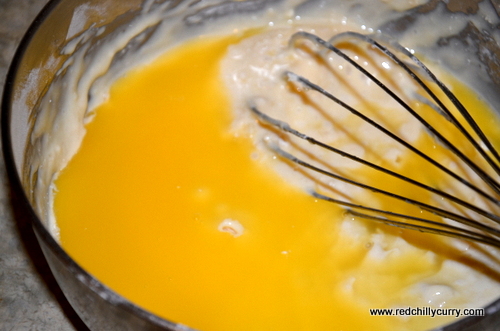 2. Now in another bowl mix melted butter and condensed milk together, then add this to the flour and stir it well so no lumps are formed. Then add orange juice and vanilla essence and stir it again. The batter consistency will be little thick. Don't dilute it very thin.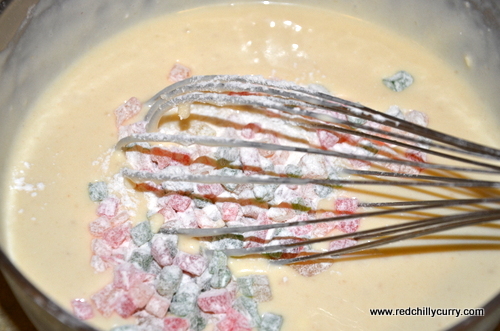 3. Now coat tutti frutti with 2 tsp of all purpose flour, this is done so they don't get settled at bottom while baking. Then grease a loaf pan. I have used 8 inch and pour the batter inside and bake it at 350 def F for 40-45 mins,or until the cake is cooked. when you prick with a stick in center it will come out clean, then its perfect. If dough sticks to the pin then bake it for few more mins.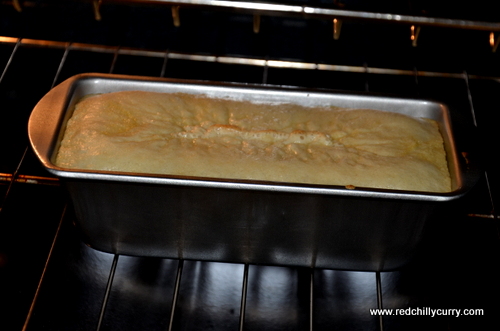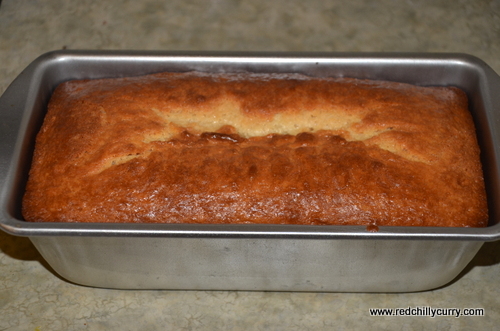 4. Remove from oven and let it cool down for 5 mins. Then using sharp knife slide the edge in pan and the tilt cake,it will come out perfect. Then let it cool for 30 mins.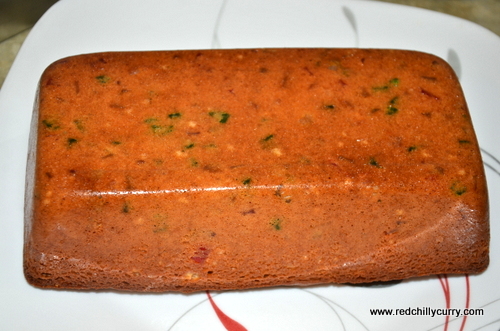 5. Perfect tutti frutti orange cake is ready. I loved the softy taste of it.Slice and enjoy this delicious cake. The addition of orange juice was really good.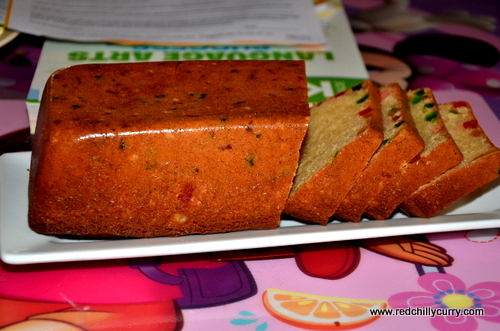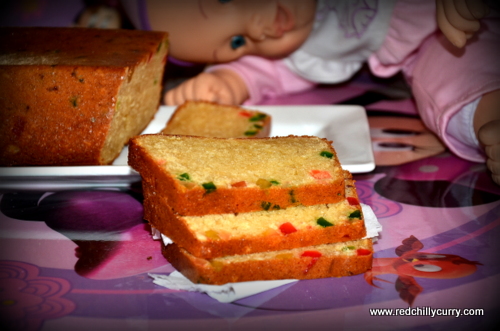 Print