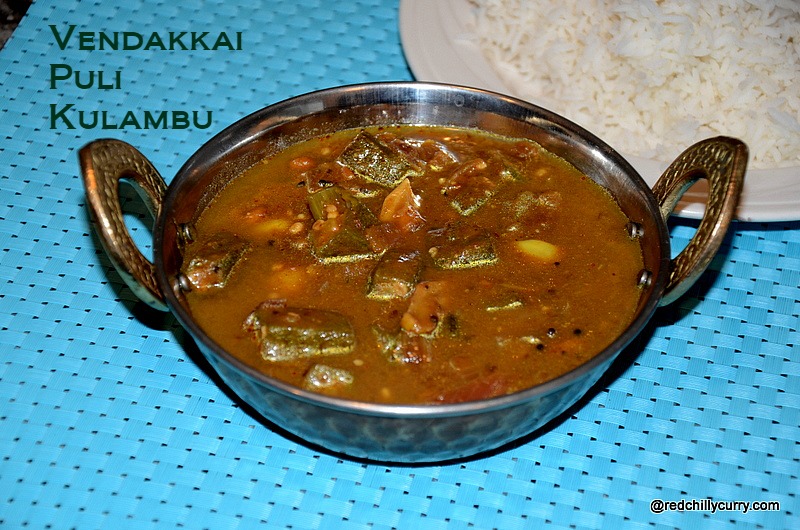 Vendakkai Puli Kulambu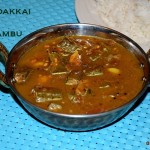 I love this simple vendakkai puli kulambu so much. Perfect for lunch box and pairs well with white rice when accompanied with potato fry,brinjal fry or any variety of kootu. Ladys finger is very healthy and my hubby loves it very much. He gets very happy when he can see many vendakkai floating on top. He likes his kulambu filled with that veggie. Kids will love it too..since it has that tamarind pulippu and the vendakkai absorbs all the taste inside it.
I love it with potato fry and my hubby likes it with chepan kelangu fry. Serve this to guest and family,all will love it. Lunch cant get simpler that this. Enjoy it.
Prep Time : 15 minutes
Cook Time : 20 minutes
Yield :

3 people
Instructions
1. In a bowl place tamarind,pour hot water and let it soak for ten mins. Make pulp out of it and filter it using strainer and keep it separate.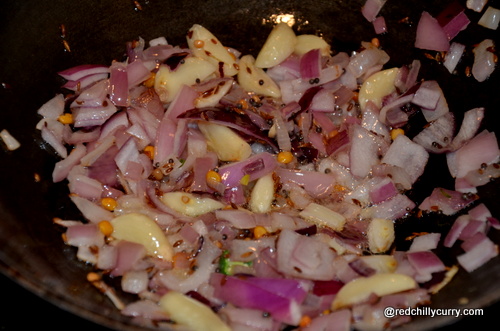 2. Chop the vendakkai/okra to small pieces and slit garlic to two.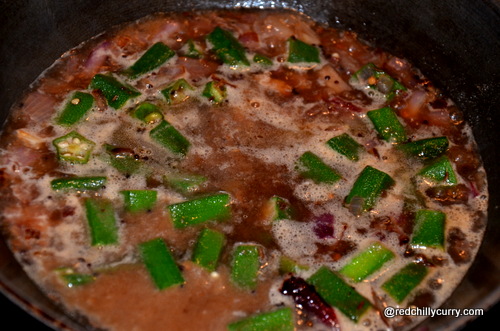 3. Now in kadai/pan pour oil and when hot add the seasoning mentioned above and saute them. To this add small onion,garlic and saute for few more mins.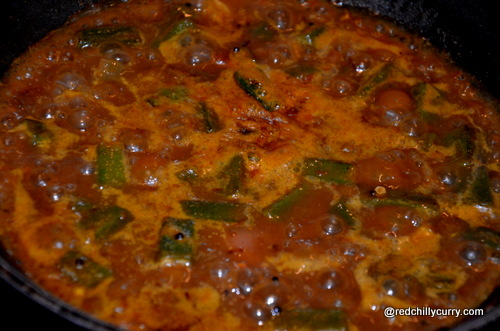 4. Now add vendakkai/okra/ladysfinger and fry for 3-4 mins. When they get tender add tamarind paste and let it cook for 5 mins.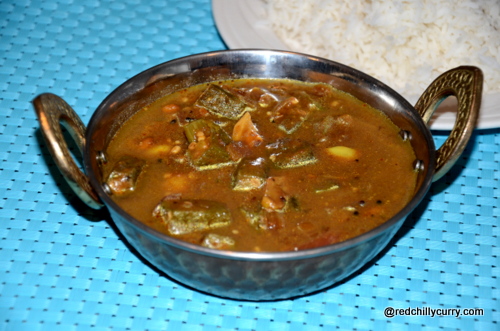 5. To this add turmeric powder,chilly powder,sambar powder,hing and salt. Add water as per your requirement and let it cook.
6. When the oil starts to bubble out and when the kulambu gets thick, just sprinkle the sombhu /fennel powder on top and stir it well. Switch it off in a min. I see big taste difference when I add this powder,if you don't like you can omit. But try once and feel the taste.
7. Serve this hot with white rice and some curry like potato fry,brinjal fry or any kootu variety.
Print