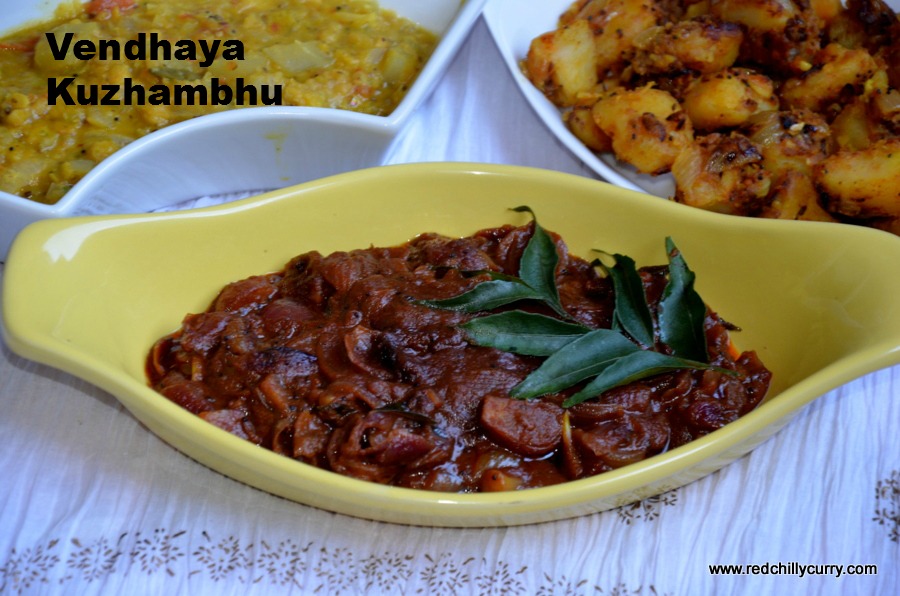 Vendhaya Kuzhambhu /Fenugreek Tamarind Curry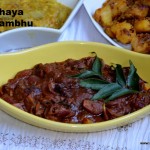 Vendhaya kuzhambhu is very tasty and I am sure everyone loves it. Its my brother's fav dish and whenever I make I think of him only. Mom makes a big bowl of this kulambhu and stores it for him. He can eat this for 7 days, he is that mad about this one. It stays for a long time since its allowed to get thick in oil. This goes well with all kinds of kootu and fry. I always make this with sorakkai kootu(bottle gourd) and its a match made in heaven huraay!!!!! well def try this out.
Prep Time : 15 minutes
Cook Time : 20 minutes
Yield :

2-4 person
Instructions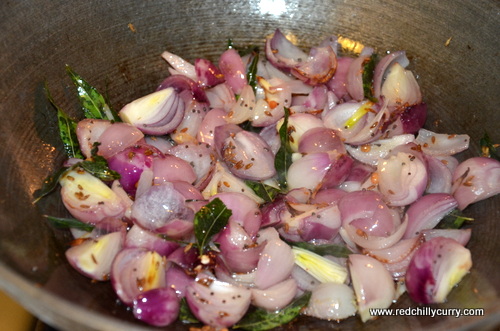 1. In a pan do the seasoning mentioned above, then to that add the small onions and saute them well. To this add tamarind pulp water and let it cook till the raw smell is gone.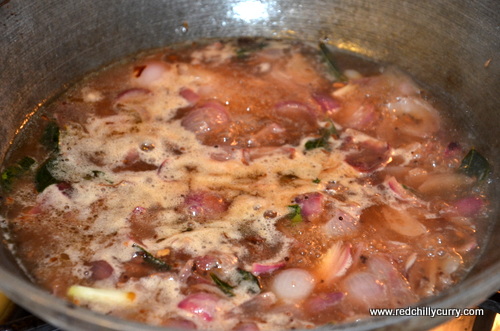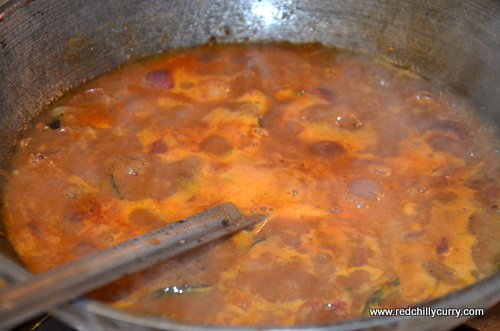 2. Then add chilly powder, coriander powder, turmeric powder and salt and let it boil well. To this add hing and see that oil oozes out. You can see the kuzhambhu becoming dark brown in color and oil coming out on top. It should be thick gravy. To this mildly add the fenugreek powder and let it mix well for few more mins and switch it off.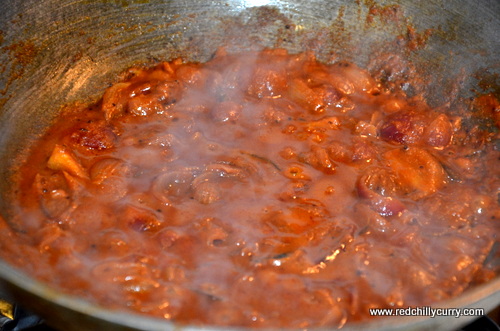 3. Yummy tasty vendhaya kuzhambhu is ready. Serve it with hot white rice and I love to pair it with bottle gourd kootu(Sorakkai Kootu) and enjoy with some potato curry too.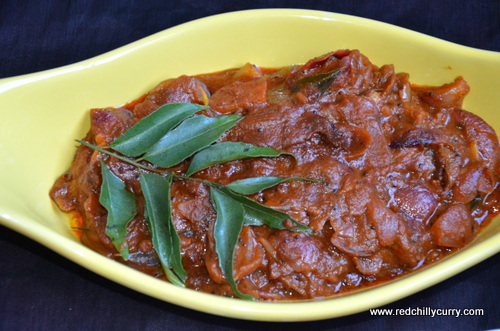 Print