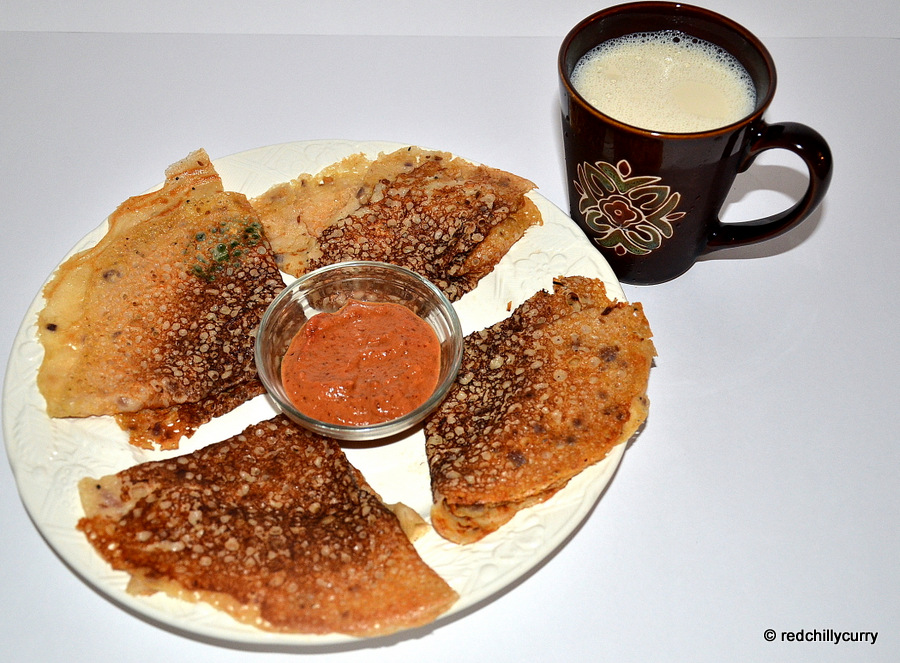 Wheat Dosa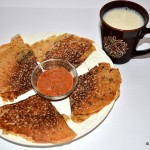 Dosa is our  common south Indian breakfast at least in my house but sometimes when the rice dosa batter goes all sour and you want something different this dosa is definitely our winner, its healthy full of wheat good for people who wants to watch their weight its not only healthy but it tastes yummy too!!!!!!
Prep Time : 10 minutes
Cook Time : 5 minutes
Yield :

2
Instructions
I have given step by step pics for this so it's easy to follow here it goes…
HOW I MADE IT:
1.Take both wheat and rice flour together add  salt & water.
2.The batter must not be thick so add more water, take care to see that no lumps are formed.
3.Now  heat the kadai/vessel, pour oil and add mustard, urad dal, jeera, curry leaves, onion, chillies, hing  fry them for a minute.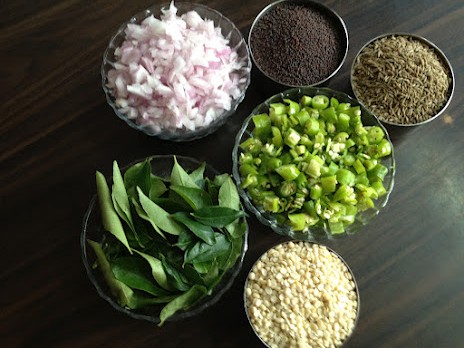 4.Now pour the seasoning items to the batter and add the chopped coriander leaves to it.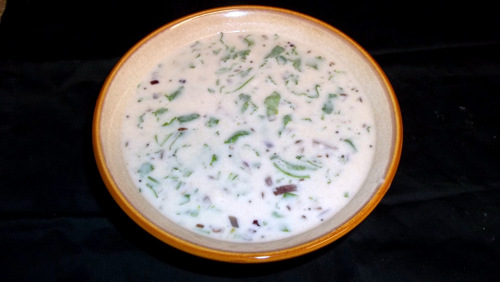 5.Heat the flat pan/iron griddle to a medium high, with a big ladle start pouring the dough from outside to center to form a round shaped dosa, it is little difficult for beginner but with practice it becomes very easy.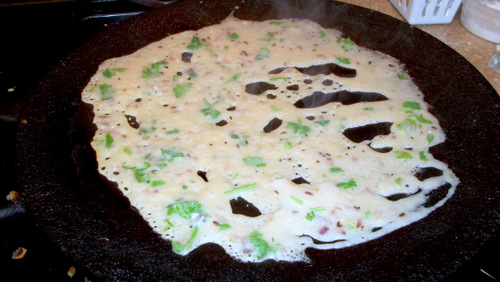 6.Let it stay for  few second it takes time to get to the brown color now turn the dosa to the other side and leave it for sometime, now u will find a crunchy wheat dosa ready to eat.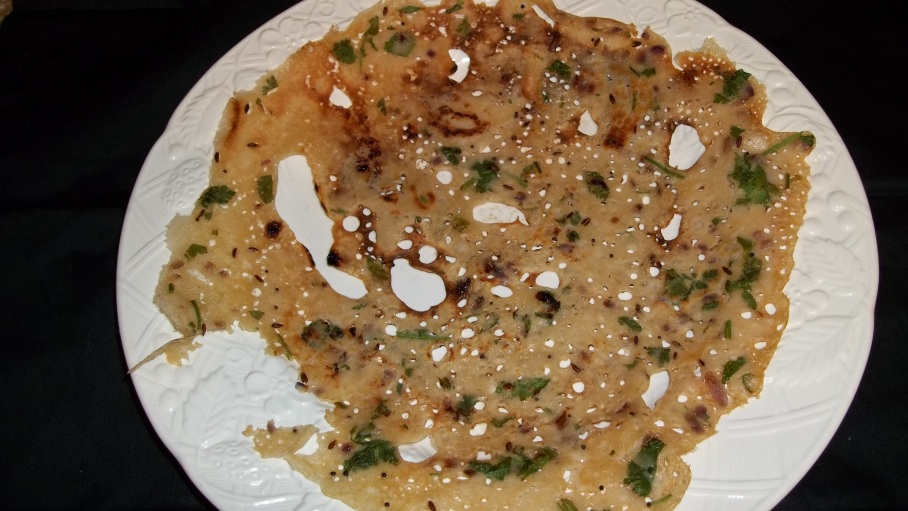 7.Eat this dosa with mouthwatering pottukadalai chutney/coriander chutney.
Print