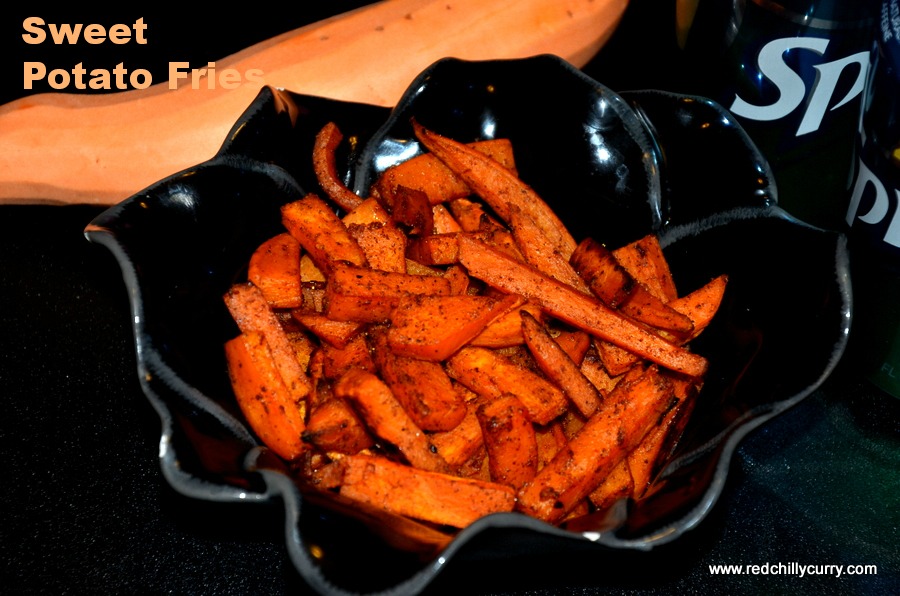 Yam- Sweet Potato Fries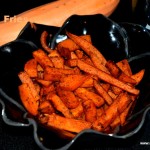 I have been breaking my head what to make for the alphabet "Y" for nearly a week and I finally caome up with this fries. I remember tasting this in one of my Irani friends home. She always made them during parties. It had mix of spice,sweetness and a  kick of smokey flavors too. So I tried to do the same here. Hope you guys like it. Linking this to A-Z Blogging Marathon conducted by srivalli , under International Category. Also linking this to preeti space.
Instructions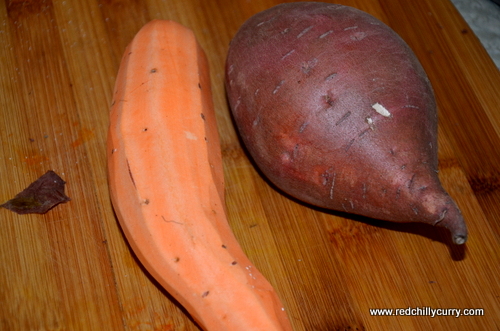 1. Peel the skin of sweet potato or yam and cut them to wedges. To this add butter,sugar,cinnamon,cajun and salt and toss it well.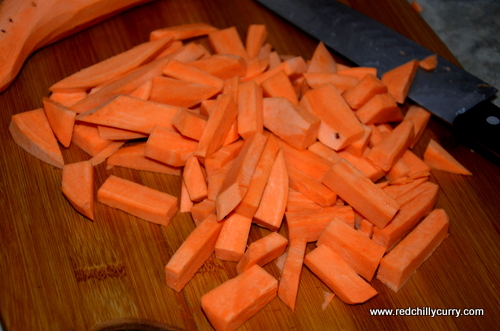 2. Now spread them in a pan with aluminium foil below and bake it at 400 deg F for 20 mins. Then broil in high for 10 mins to get a crispy yet soft fries for your evening snack. Serve it for parties.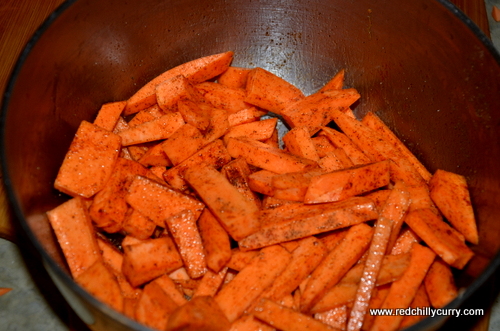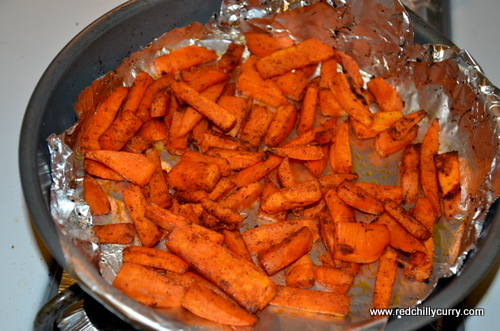 Print