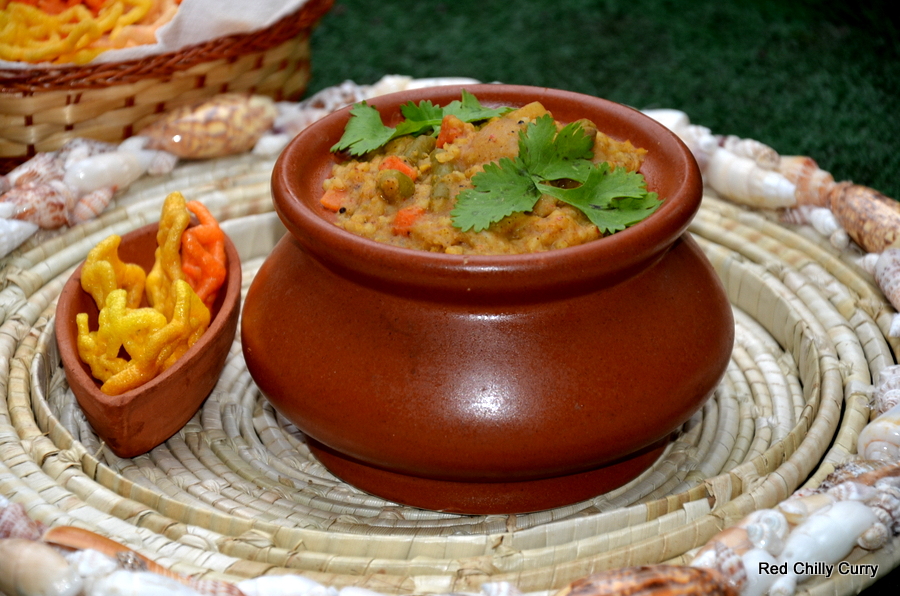 Bisi Bele Bhath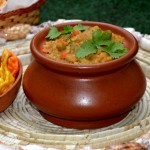 Bisi Bele Bhath is a Karnataka dish very similar to our Tamil Nadu dish sambar sadham but the strong spice masala varies it from our sambhar sadham/Rice.Bisi Bele Bhath means "Hot-lentil-Rice" in Kannada.The dish taste so good and this is quite commonly made in my house during my college days.My husband loves it so I make it very frequently.This dish is very famous in restaurants.Its tasty and healthy,though ghee is added a lot to this guilt shouldn't be felt.Sometimes its not possible to control the want.Don't feel guilty sometimes good food comes with extra weight/Calories its okay enjoy your meal to your heart fullest and then lets do extra miles by walking next day.What do you say?????
Prep Time : 20 minutes
Cook Time : 35 minutes
Yield :

6
Instructions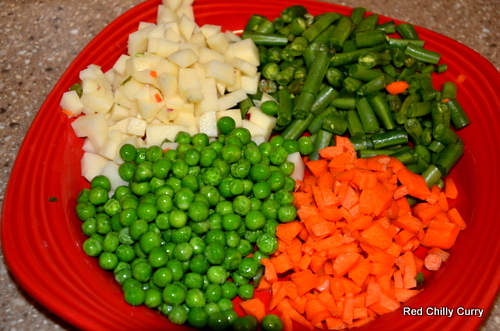 1.Chop vegetable to small pieces and keep it separate.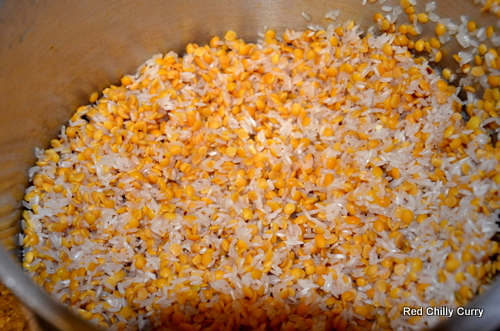 2.Pressure cook dal and rice together, for 3/4th cup of rice and 1 cup of dal pour 6 glass of water approximately.The rice has to be loose that way it will taste very good.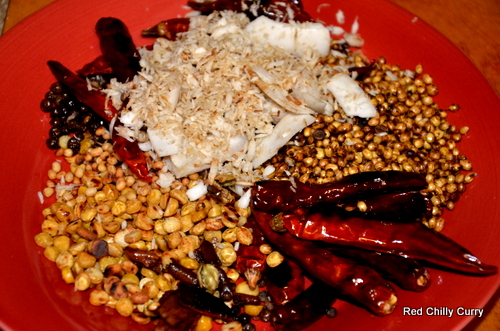 3.Fry the spices well and powder them fine.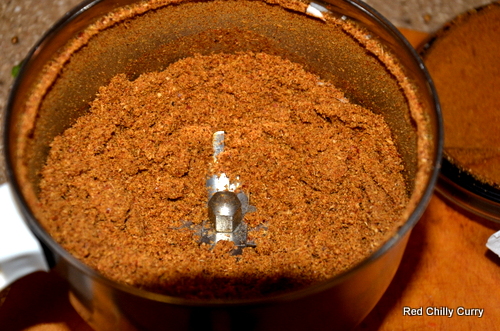 4.In a kadai/pan do the seasoning and add small onions and saute them well.To this add some vegetables and fry them for 5 mins till they are semi-cooked.Then add the tamarind pulp and let it boil for mins.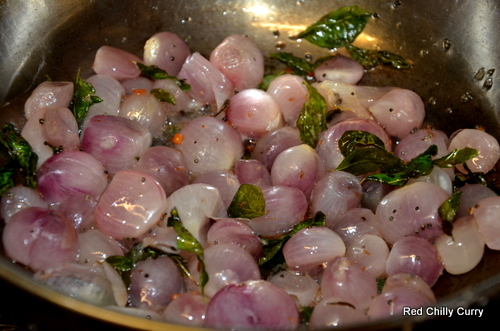 5.To this add hing,turmeric powder,salt and let it boil for 10 mins.Then add the powdered spice and let it cook for 10 more mins.Let them cook till the oil starts to ooze out in the corner or center.Add water and keep the kozhumbhu little thick.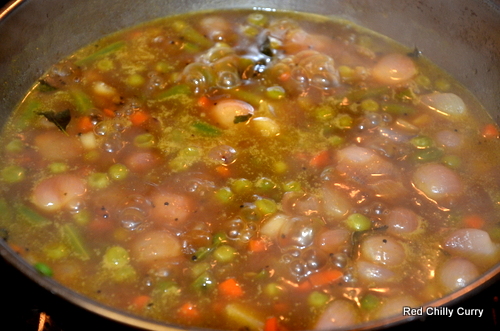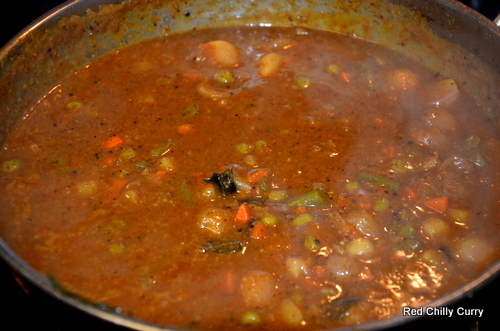 6.Now add the gravy/kozhumbhu to the boiled rice& dal and mix it well.Add the gravy according to taste.The rice has to be loose it will get thick in few hours.Bisi Bele Bhath taste good when they are loose and little spicy.Now when they are well mixed add 3 tsp of ghee to it and serve it hot with papad or chips.The ghee is the main ingredient that brings out the flavor of bisi bele bhath.So use it liberally.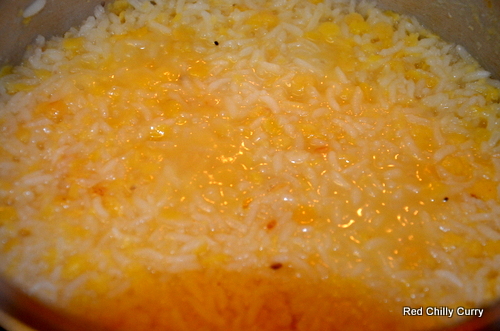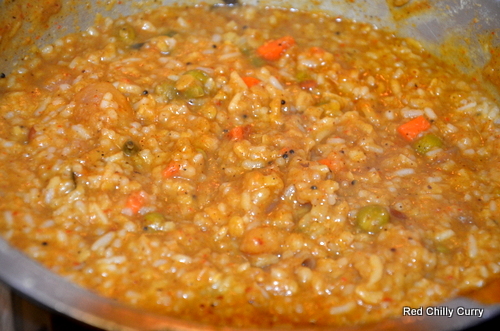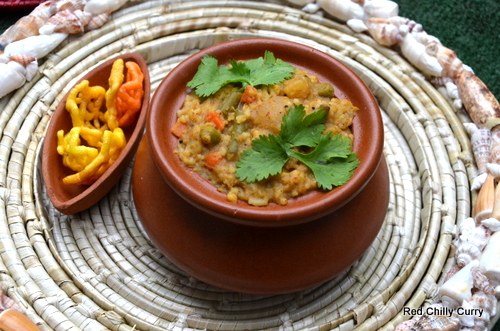 Print