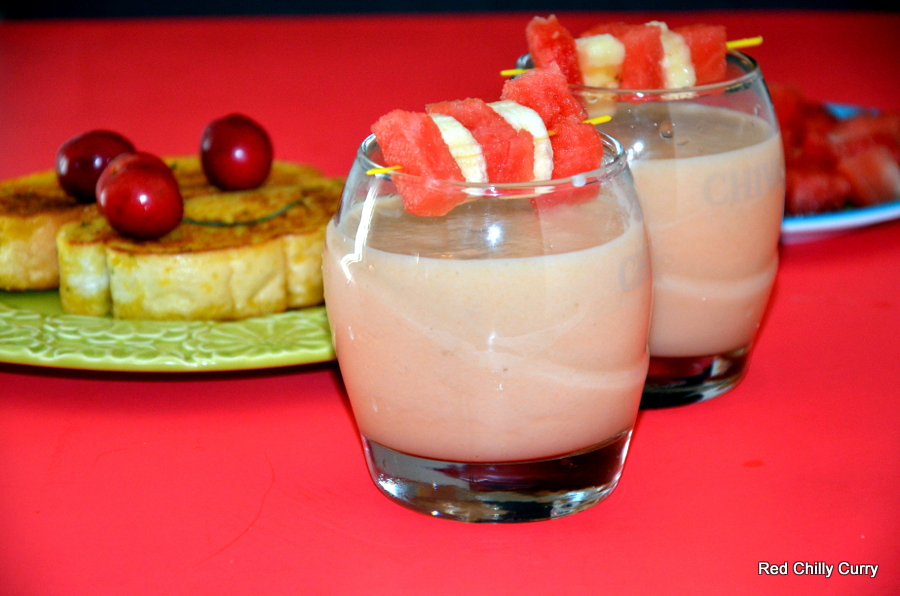 Cantaloupe & Banana Yogurt Smoothie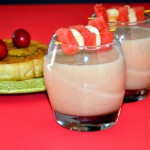 I had this smoothie in one of the mall,NJ.I was so thirsty from all the walking and window shopping.Note it down "Window shopping" and got very tired.I saw a big queue standing in this particular smoothie shop,so I thought let me go and drench my throat with some good smoothie.When I read this cantaloupe & banana smoothie ingredients on the menu card, it was the weirdest smoothie I have ever heard of.I never knew that people drank cantaloupe with yogurt.I was so skeptical whether to try it or not but I saw many of them ordering it.Took the risk and ordered it.I closed my nose and drank it, but voila it did taste nice.Like I always say in my post.I love to explore all kinds of taste.It was very different and I cant guarantee that people might fall in love with it immediately but its worth the try.My in-laws were here and they liked it.I am okay with the taste.Well people who love curd in their smoothie might like it.So I thought let me post the recipe I tried.So here it is.
Prep Time : 5 minutes
Cook Time : 10 minutes
Yield :

2
Instructions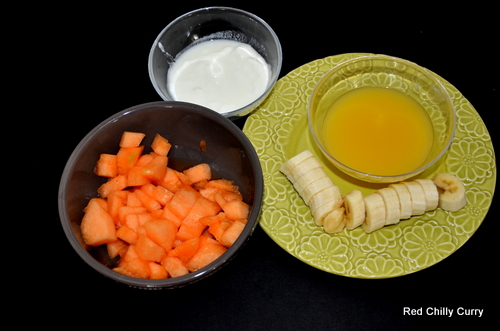 1.Chop cantaloupe,banana to small pieces and take yogurt and orange juice in a small cup.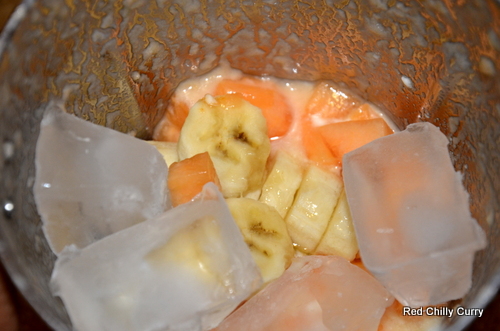 2.Blend them fine and add ice cubes to it and pour 2 tsp of honey and blend it again.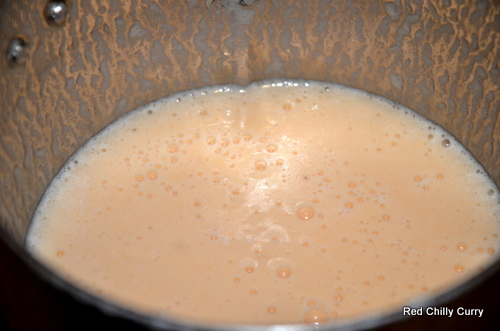 3.Filter them using a strainer and pour in a long glass,add a pinch of vanilla essence and stir for a min.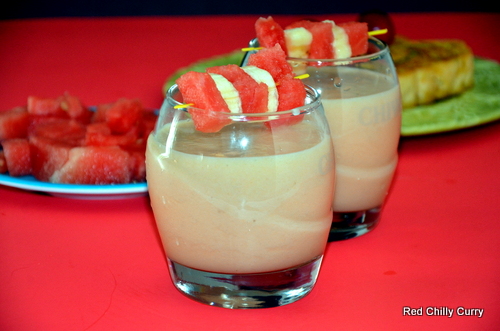 4.Enjoy the typical American yogurt smoothie with a straw in.
Print