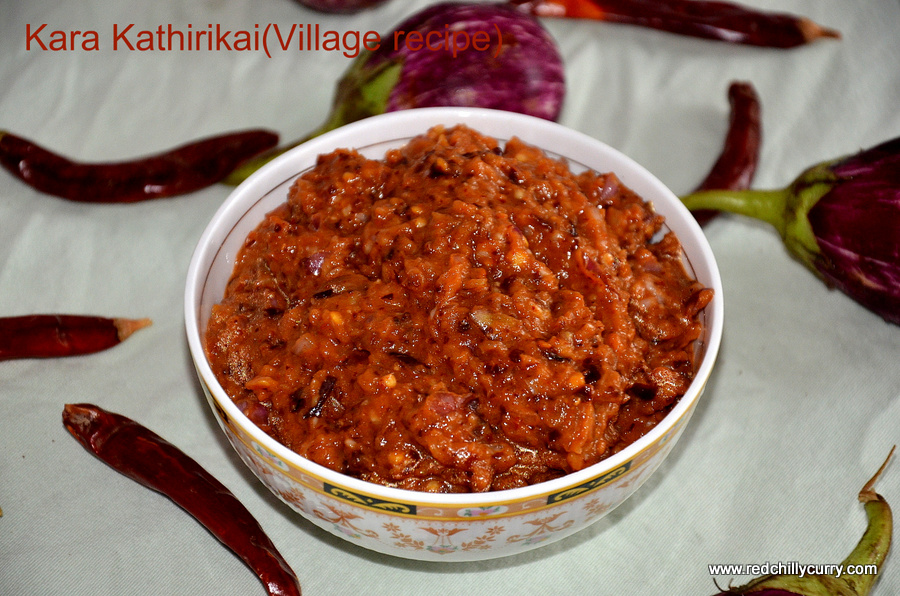 Kara Kathirikai (Village Recipe)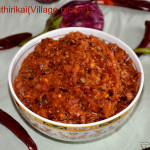 I love this brinjal dish so much,its made very commonly in my house, Its so spicy and full of flavors. They go very well with curd rice, dosa, sambar and many more recipes. It's a perfect side dish for our common food. I know its a tongue flicking recipe. It can be stored in fridge for nearly 5-6 days and they taste so fresh and good.
Usually they called this sutta kathirikai and they are made by placing it directly on the flame and they get charred well. Then they peel off the skin and chop the brinjal to pieces and they proceed with the step I have mentioned below, but they look semi solid and I like to get pieces when I eat them so I fry them. Either way they taste delicious so try it for sure.
Prep Time : 10 minutes
Cook Time : 10 minutes
Yield :

5-6
Instructions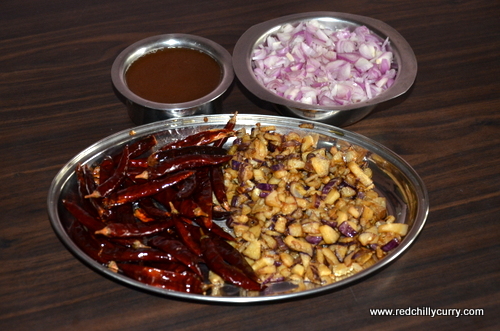 1. Chop all the required items. In a pan add some oil and fry the red chillies first then keep it separate. To this fry chopped brinjal till they turn mild brown in color and keep it separate too.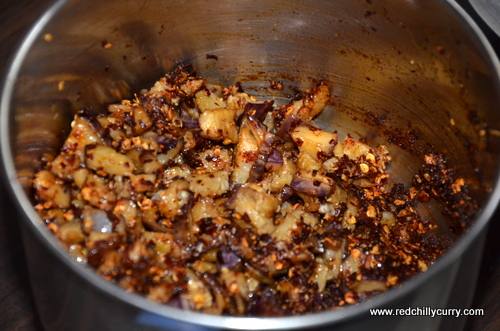 2. In a blender beat the red chillies well and add the fried brinjal and beat to 70%. To this add chopped small onion and whip it for a sec.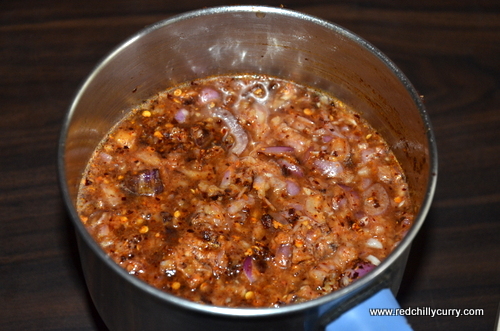 3. Now add salt and tamarind paste /juice and blend it again as shown in pic.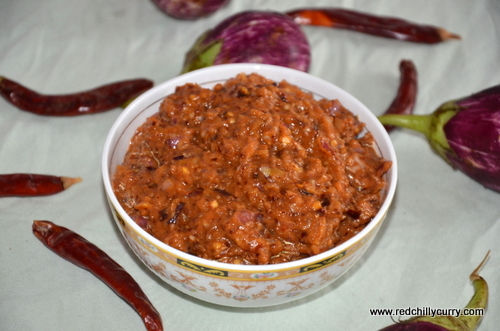 4. Now remove from blender and add sesame oil to it and mix it well and serve it with curd rice,dosa,idly and sambar rice. They taste so good. Once you get hooked to it you will not be able to come out of it, I can bet on it. Enjoy this simple village delicacy food recipe.
Print