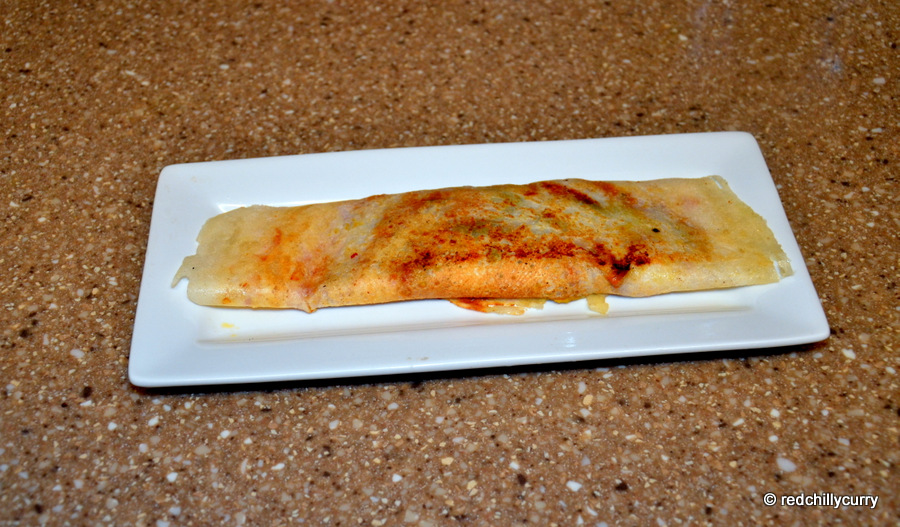 Mysore Masala Dosa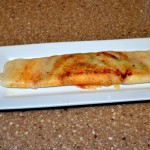 Masala dosa needs no introduction, its our all time favourite but difference between the regular masala dosa and "MYSORE" masala dosa is only the" SPICY RED CHUTNEY " topping stuffed inside the dosa.Potato stuffing on top of the chutney makes the dosa tempting and delicious.
Prep Time : 20 minutes
Cook Time : 20 minutes
Yield :

4
Instructions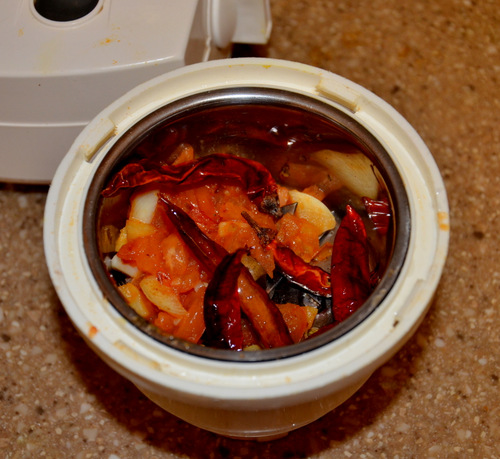 FOR SPICY RED CHUTNEY:
Onion-1/2
Tomato-1
Ginger-small piece
Garlic-1 piece
Dry red chiilies-8
1.Heat oil in a pan/kadai and fry onion,tomato,ginger,garlic and red chilly.Blend all this together adding little salt.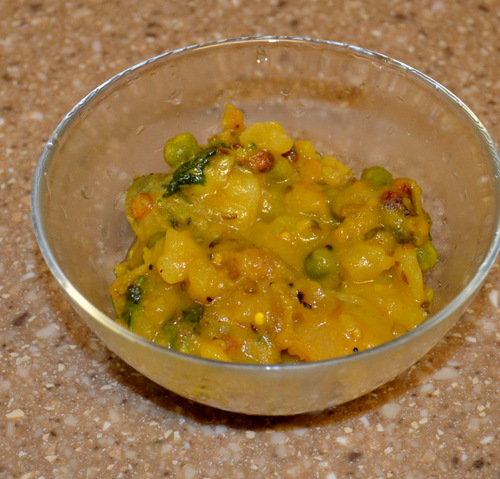 POTATO STUFFING:

Potato,boiled-2
Onion,finely chopped-1/2 cup
Green chillies,finely chopped-3 tsp
Lemon juice-1 tsp
Mustard seeds-1/2 tsp
Channa dal-1 tsp
Turmeric powder-1/2 tsp
fresh coriander leaves,chopped-1/4 cup
Salt to taste
1.Heat oil in kadai/pan add mustard once they pop add channa dal,curry leaves,onion,green chillies fry them for sometime.
2.Now add salt,crushed potatoes,coriander leaves,turmeric powder and lemon juice and sir for 2 more minutes,remove from fire.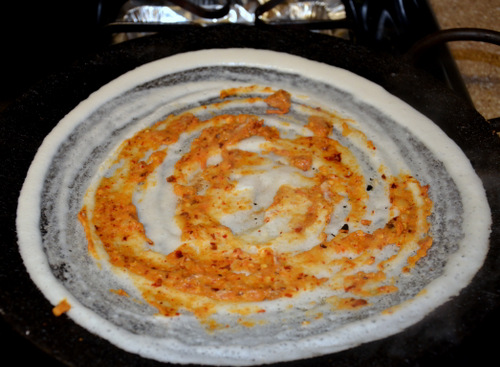 3.Now heat the tawa /iron griddle to medium high and pour the dough using a ladle in circular motion let it rest for few sec and then apply the red chilly chutney on dosa and spread it evenly.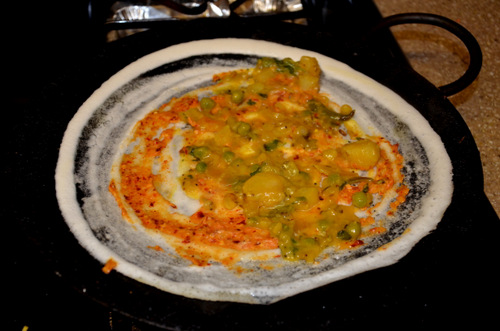 4.Now stuff the potato filling on top of the chutney to one side of dosa then pour ghee around the dosa and let it rest until one side gets golden brown.Now fold the dosa and turn it to the other side when both the sides are done serve it with any variety of chutney or sambar.
Print