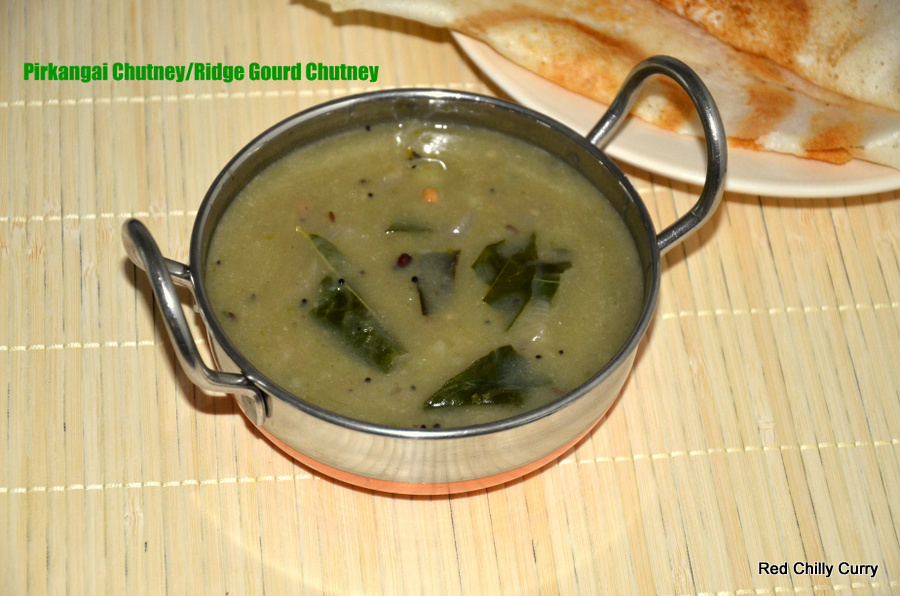 Peerkangai Chutney/Ridge Gourd Chutney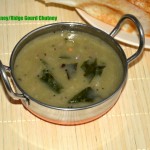 Ridge Gourd(peerkangai in Tamil,birakaya in Telugu)is very commonly available vegetable in India.I love this chutney a lot.Few people make this chutney with the skin of ridge gourd too.They taste so good.Will load that recipe soon.They combine well with dosa and idly.I remember my mom making it very frequently at home.Since I am able to get it in NY,I try to make it more too and my 4 yr old daughter enjoys this chutney a lot.
Prep Time : 5 minutes
Cook Time : 10 minutes
Yield :

4
Instructions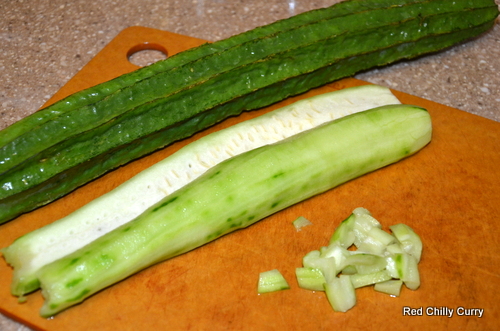 1.Take 2 ridge gourd and peel the skin using a peeler.Then wash it and chop them to fine pieces.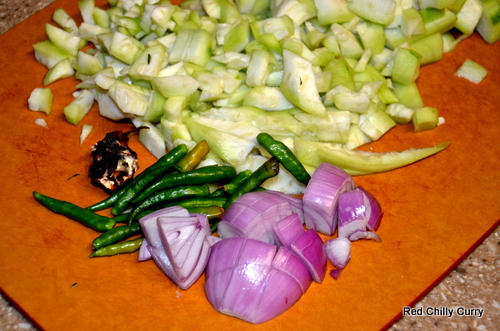 2.Chop onion to big pieces and take whole green chillies too.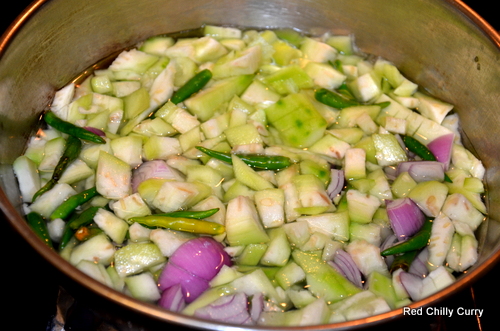 3.In a kadai/pan pour 1 1/2 glass of water and let it boil.Then add the chopped ridge gourd,onion,green chilies,tamarind and let it cook for 3-5 mins.Close the lid.Once the skin becomes soft remove from fire and let it cool.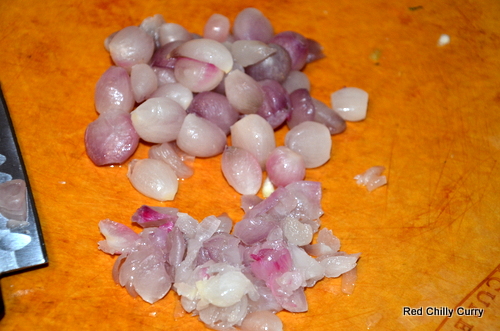 4.While its boiling,chop small onion to fine pieces and keep it separate.This is done because small onions have excellent flavor in them and its good for health if you don't have small onion you can use big onion.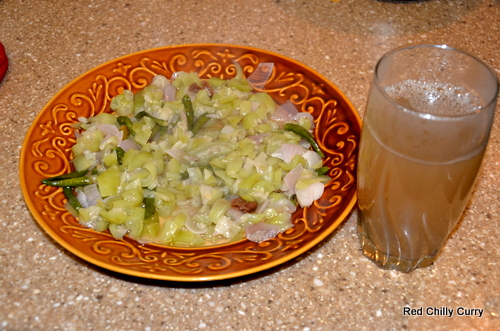 5.Now back to the boiling process,do not throw away the water in which the veggie were boiling,collect and keep it separately.Let water and all the other mix cool down.Then in a blender add the veggie and grind them 3/4th paste.If mushed up completely it wont taste as good as it should taste.Few pieces here and there will taste really good.Mash 90% of it.Do not add the water now.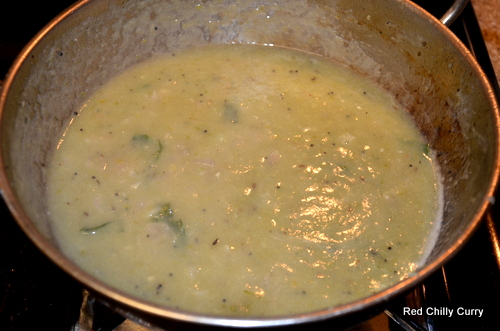 6.Now in a pan add some oil do the seasoning mentioned above and add the paste and let it cook for 2 mins.TO this add the water that was kept separate and let it cook for 5 mins.When they start to bubble add salt and remove from fire.Serve it hot with dosa or idly.
Print