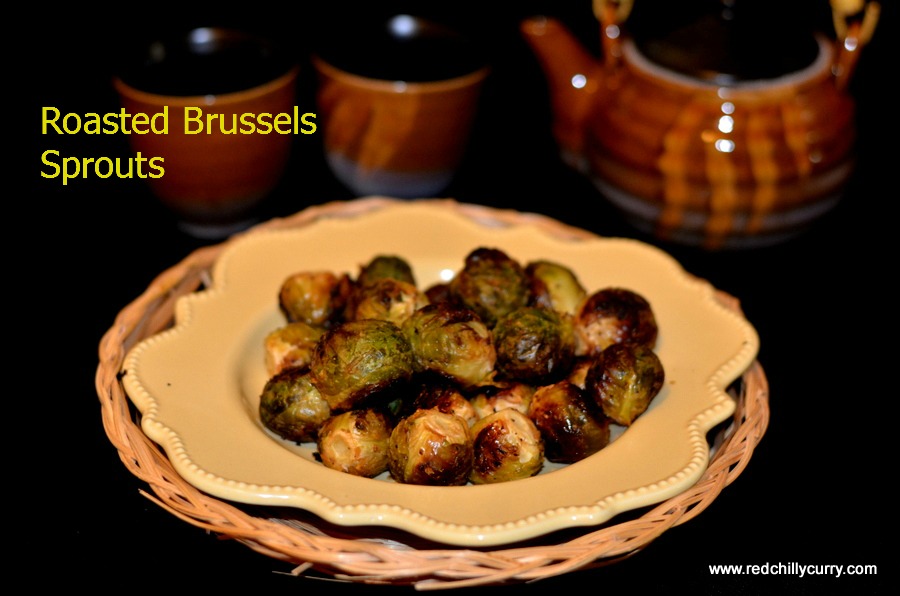 Roasted Brussels Sprouts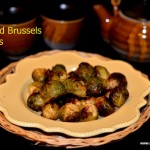 our family members are barbeque fans... we grilled every weekend. I love panner tikka and many other grilled veggies. Either you can use charcoal grill or regular gas grill. It def gives you that burned yummy taste. Once you start tasting grilled food you will be totally hooked to its flavor. Grill brings out the natural flavor of veggies. Even few veggies that I never has great liking for has left me stunned with grilling. Asparagus was never an appealing veggie to me,but once I tasted with grilling I am a big lover of it. Same goes for this brussels too. Do try it out and you will totally fall in love with it.
Instructions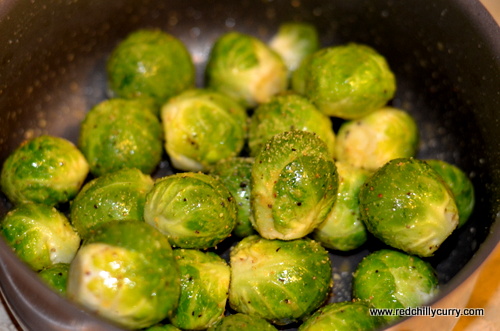 1. Wash and dry the brussels, now chop their end stalk. Place them in a bowl and add olive oil,garlic powder,salt & pepper. Toss and coat them well.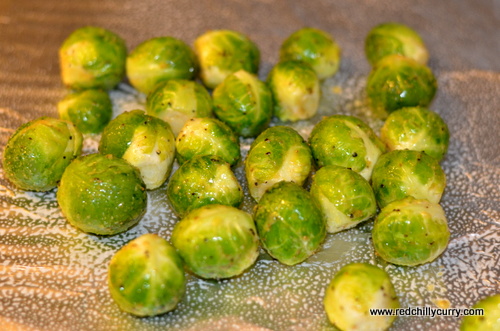 2. Now Spray the foil with non stick oil spray first then place the brussels and spread it little bit. Bake it at 400 deg F and let it cook for 20-25 mins, until the skin is mildly charred or browned. Now remove from oven.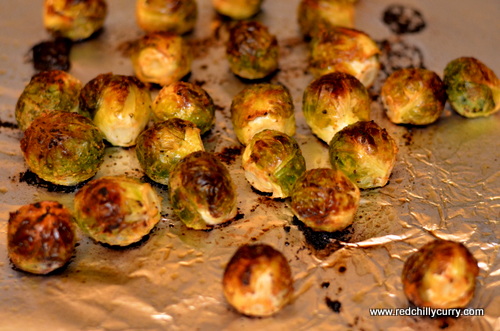 3. Serve this for your barbeque party and enjoy the tasty healthy brussels.
Print