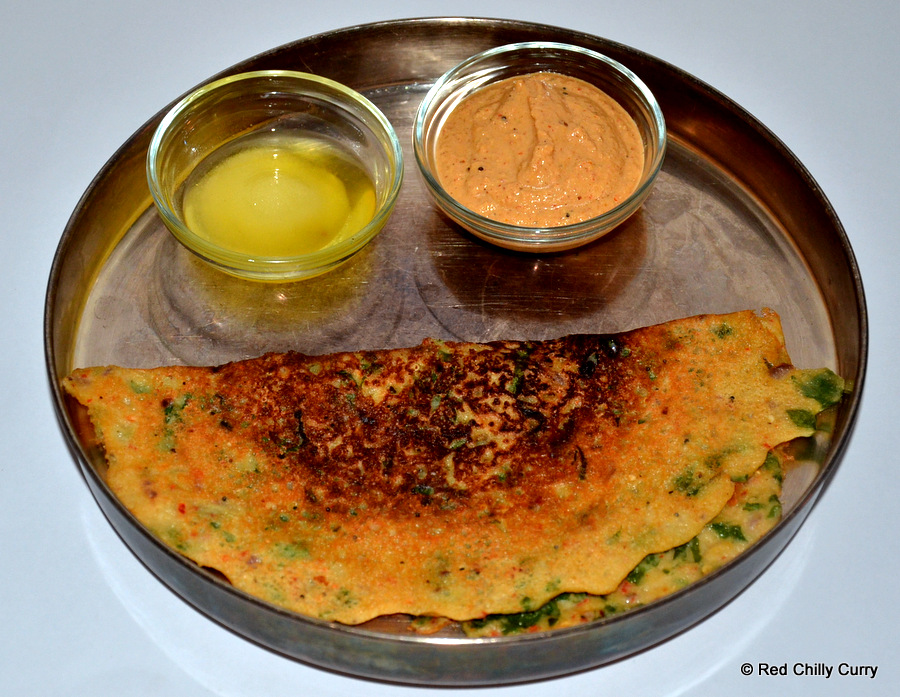 Adai/Lentil dosa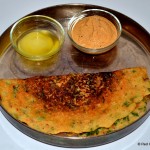 Adai dosa is made of lentils and is very healthy.In south part of India like Tamil Nadu & Kerala this dish is common for breakfast.Its full of fiber and a must dish to our diet.Its very filling but we wont feel the heaviness. Its best for kids and all ages.Serve it with coconut chutney or ghee & sugar.
Prep Time : 15 minutes
Cook Time : 10 minutes
Yield :

2-4
Instructions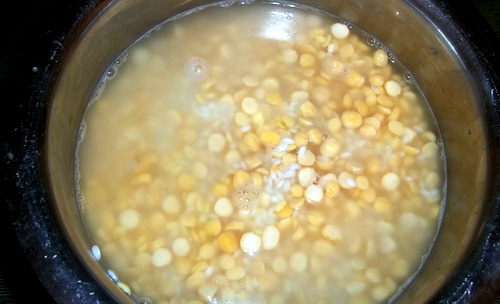 1.Soak channa dal,urad dal,toor dal,moong dal,rice,red chillies together for 3-4 hrs.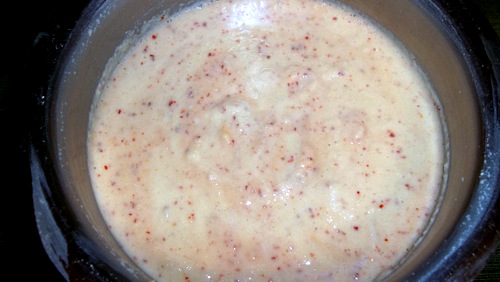 2.Grind the lentil in to fine paste add salt.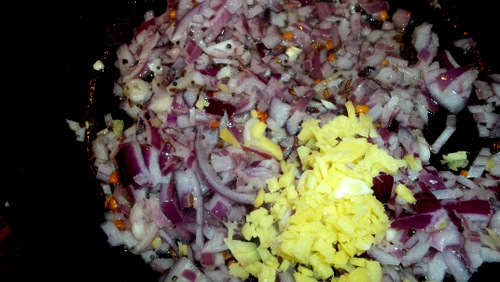 3.Take oil in kadai do the seasoning one by one then saute onion,ginger till they become soft.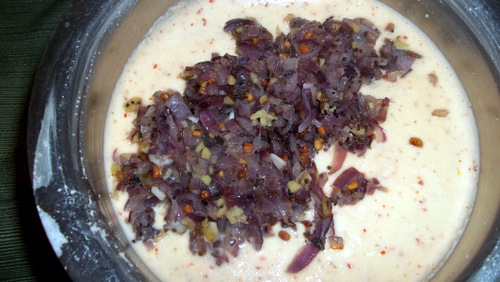 4.Now remove from fire then add this seasoning items to the dough and mix it well.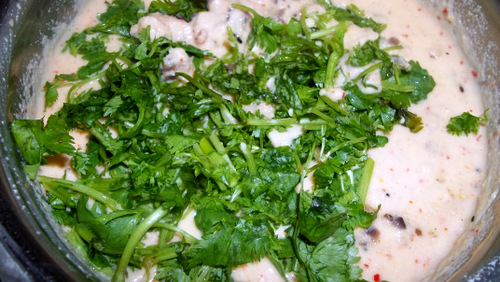 5.Chop coriander leaves finely and mix it to the dough.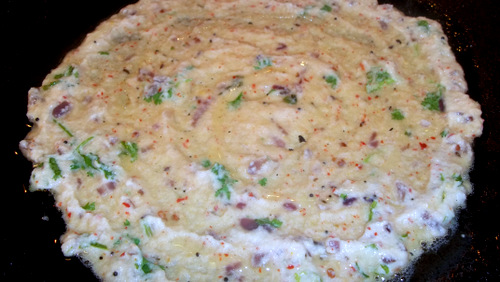 6.Now heat the iron griddle and pour the dough using a ladle in a circular motion.Add some oil around the dosa and turn it over.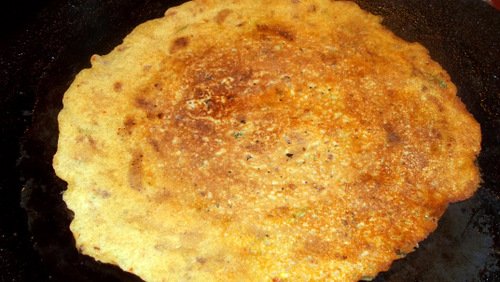 7.Leave the dosa on pan for 2 more mins till they become golden brown.Serve it with coconut chutney.I was in mood to eat peanut chutney so the one in the picture is Peanut chutney.
Linking it to the on going event
Print