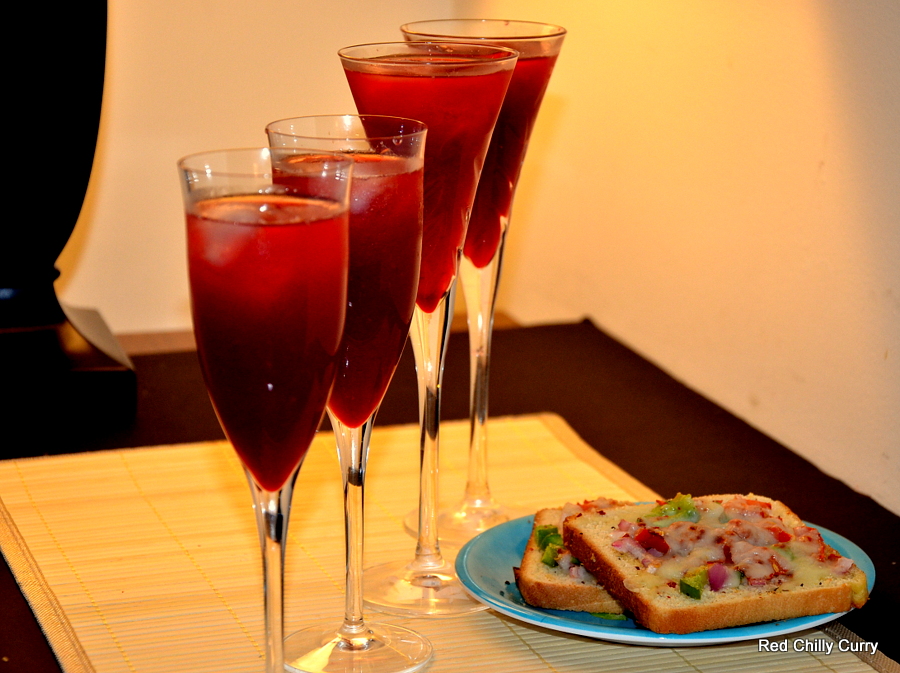 Berry Slush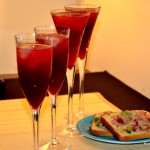 I love fresh juices.I can have them any time.I don't like coffee or tea.I find fresh juices very refreshing and calming to body.Lemonade is everyone's favorite but I like adding little color to it by adding different fruits to it.When there is any party at home drool your guest with this colorful lemonade.I love berry in any form be it strawberry,blueberry,blackberry or raspberry.I love the syrup taken from them and I mix it according to my flavor.Well join my drink today and get tempted with this colorful red lady.
Prep Time : 15 minutes
Cook Time : 5 minutes
Yield :

4
Instructions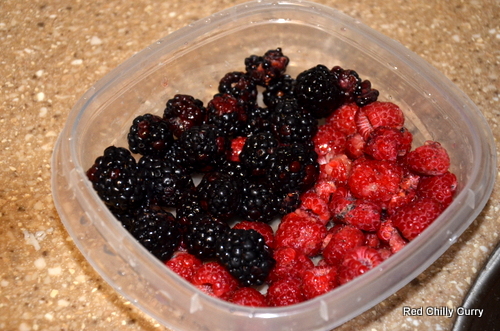 1.Take some raspberries and blackberries and wash them well.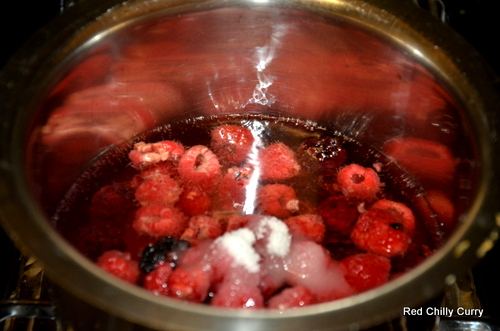 2.In a pan pour 1 glass of water and let it boil then add both the berries and let it cook till their skin is completely pulped.Add sugar and let it dilute.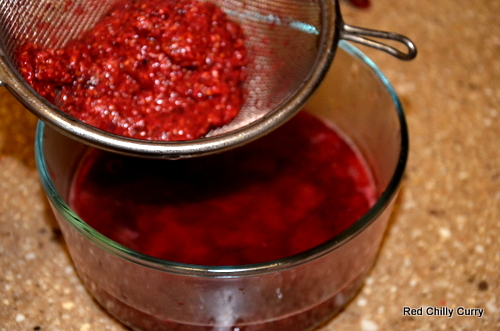 3.I forgot to click the basil leaves, boil the leaf along with the syrup and filter it well.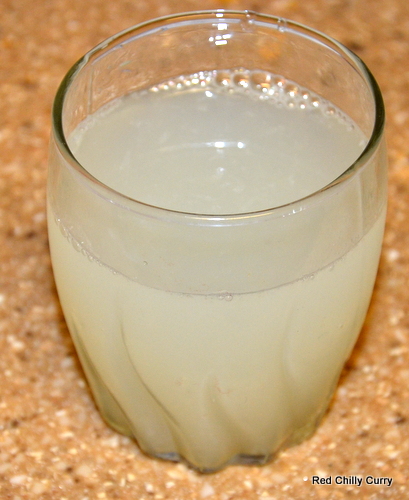 4.Squeeze lemon and extract the juice and keep it separate.For 1 glass of berry syrup 2 glass of lemonade is necessary.Add sugar to lemonade according to your sweet preference.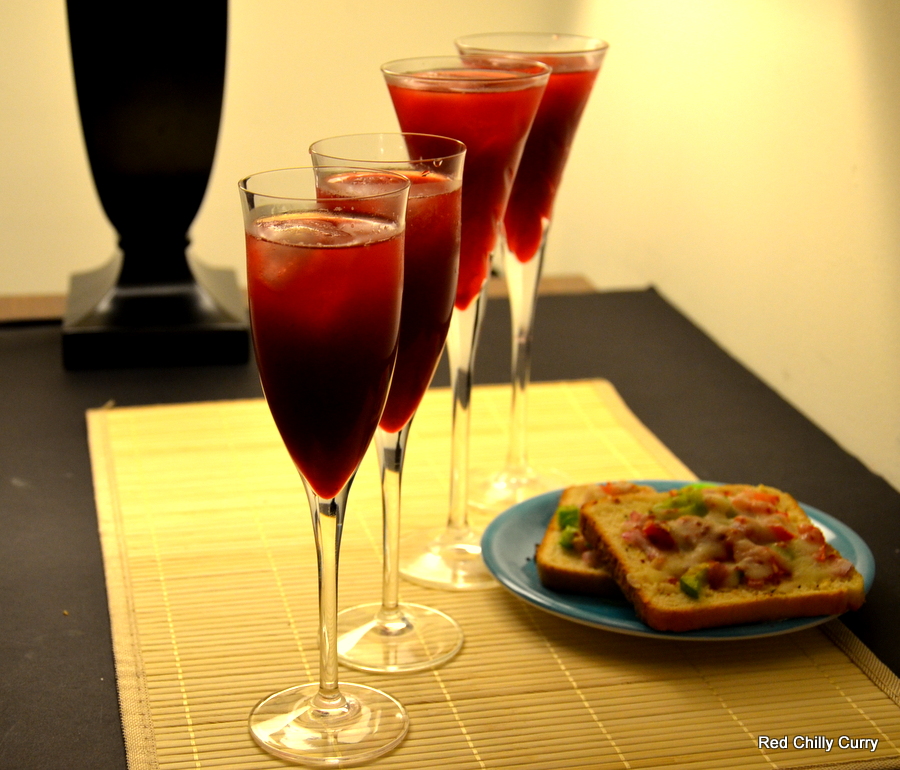 5.Now add some ice cubes to the glass and serve half berry syrup and half lemonade and without stirring,serve it to your guest.You will see 2 colors in the glass it looks very attractive, once stirred it will lose the black color.It taste same but serving with two color is a definitely attractive.
VARIATION:
1.You can change the color to complete red or black just by adding one berry.
2.Basil leaf is optional ,I love the smell and so I use it.If you don't like the basil flavor you can use mint or omit the leaf flavors omit it.
3.Try adding different fruits to lemonades to bring a nice aroma and colorful drink.I add mangoes to get the yellow look and melon to get pink shade and khus syrup to get green color.
Print