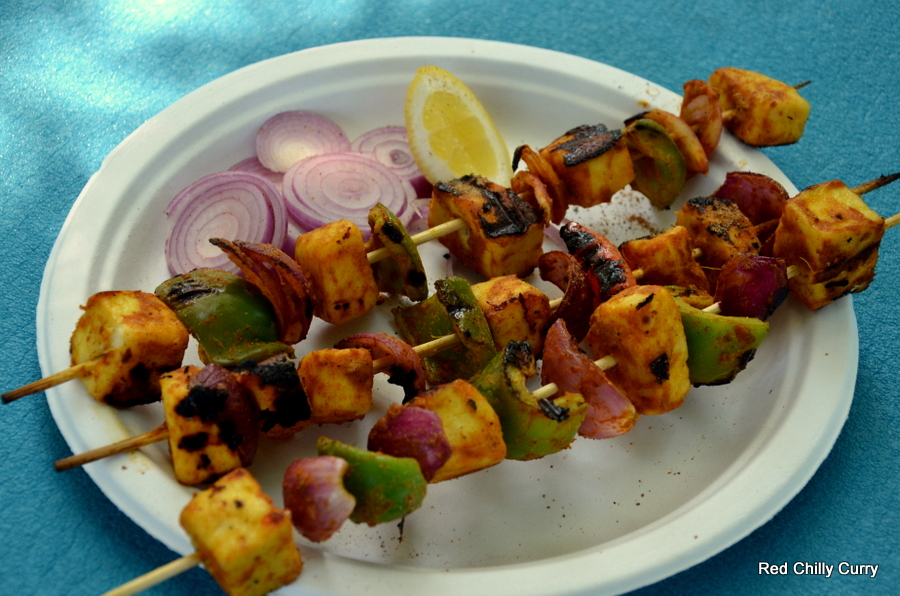 Tandoori Paneer Tikka/Paneer Tikka Kababs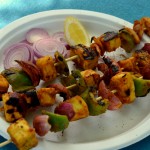 Paneer Tikka is a delicious dish and everyone love this Tandoor.It's grilled in oven and best tasted when made with charcoal.It gives an  instant attraction when aligned with tomatoes,onion and capsicum.I sometime add pineapples chunks too,they taste heavenly.Mix of spice,crunchy capsicum and sweetness of pineapple oh god they are the BEST.We make it twice at least in a month.Every Friday I make something special for our movie night and this one is my first choice. Well enjoy this mouth watering kababs/Tandoori.
Prep Time : 15 minutes
Cook Time : 20 minutes
Yield :

4
Instructions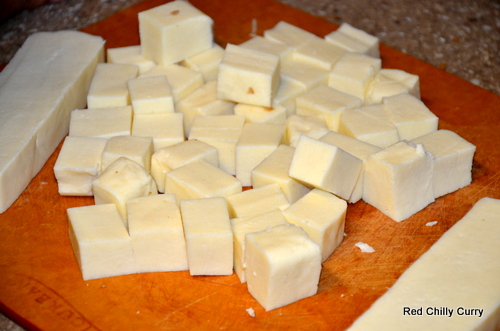 1.Cut the paneer to cubes and keep them separate.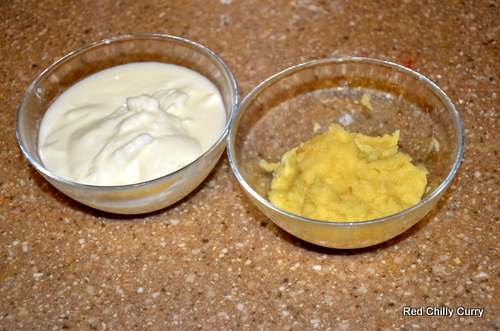 2.Grind ginger and garlic to fine paste.Take 1/2 a cup of curd and mix both on paneer.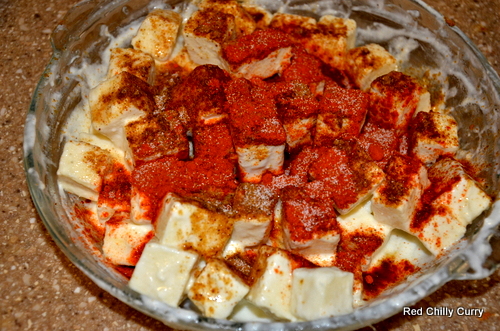 3.Now add turmeric power,chilly powder,chat masala,salt,lemon juice,ajwain and mix it well.Marinate it for 4-5 hrs at least 3 hrs in fridge.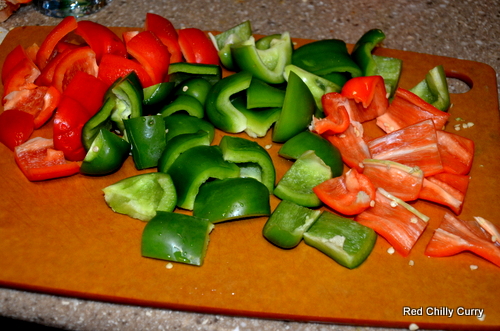 4.Now cube the capsicum as shown in picture.I have used 3 colors in capsicum green,red and orange.Each have their own unique taste.Sprinkle 1/2 tsp chat masala and 2 tsp lemon juice and keep it separate.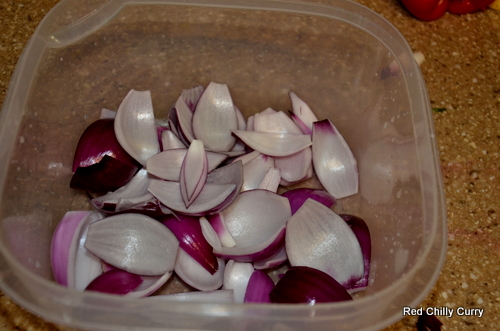 5.Now cube onion and tomatoes and spread some lemon juice and chat masala like we did for capsicum.I didn't have pineapple when I made this, but I always add them.So cube them and sprinkle some chat masala and mix it well.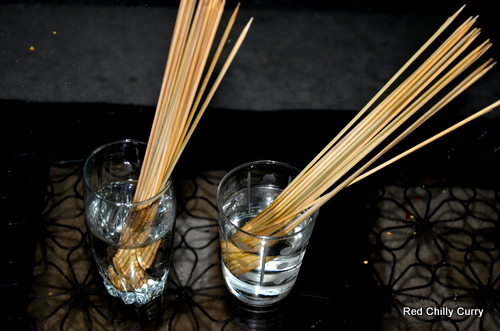 6.Do this seasoning of onion,tomato and capsicum just before 30 min prior to skewing the paneer.If you are using bamboo sticks soak them in water for 10 mins so they don,t get burnt while broiling ,and this way its easy to thread the paneer inside(If you are using metal skewers just insert the paneer directly). On bamboo sticks slowly insert paneer then vegetables like onion,tomato,capsicum,pineapple according to your choice and arrange them with little distance.If they are tightly packed it wont get cooked evenly so give little space and arrange it well.
7.Now press the broil button in oven and let it pre heat then place the paneer on a aluminium covered tray and spray some oil or pour little oil and top of the paneer and place it inside the oven for 15-20 min at 450 F.
8.If you don't have oven,you can just toss it on tawa/pan.Skewers is not needed when made this way.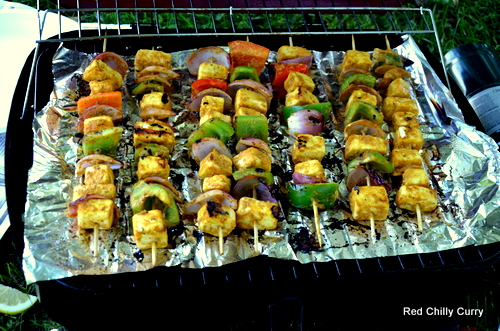 9.When they turn light brown in color remove from from fire,just before serving sprinkle some chat masala and lemon juice and serve it hot with mint chutney.Its the best combination.
Print