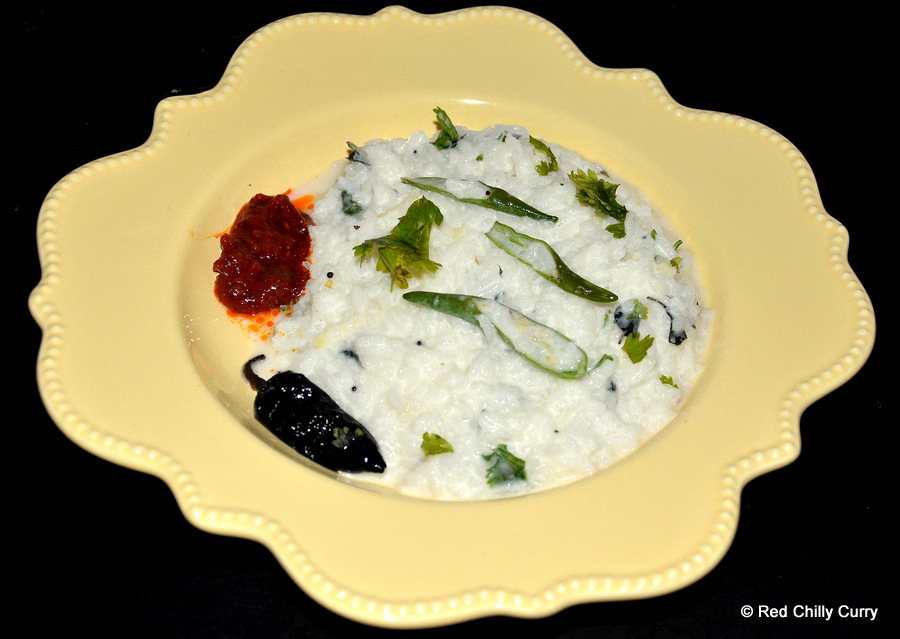 Curd Rice/Thayir Sadham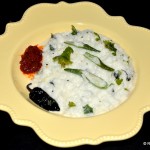 A very common dish that's eaten in every Indian house.It best for summers.Curd is everyone's favourite and good for health.Drinking buttermilk is good for stomach.Consuming it everyday will control heat in our body.Curd rice is good for lunch box or when you are not in a mood to cook. This simple dish comes in handy all the time.I know its easy to just mix the curd with plain rice and pickles,but this seasoned curd is more tasty and easy to make.
Prep Time : 5 minutes
Cook Time : 5 minutes
Yield :

2
Instructions
1.In a kadai/pan pour some oil and do the seasoning one by one.
2.Then saute them for few mins and remove from fire.Then add the rice to the seasoning and mix it well.
3.Now add curd and mix it well too.I like adding half glass milk when I am packing it for lunch.This will help curd turning from sour smell or taste.
4.Serve this curd rice with pickles of your choice.
VARIATION:
1.You can spread some shredded carrots and use on top.
2.Decorate it with pomegranate seeds or raisins to make it attractive.
Print