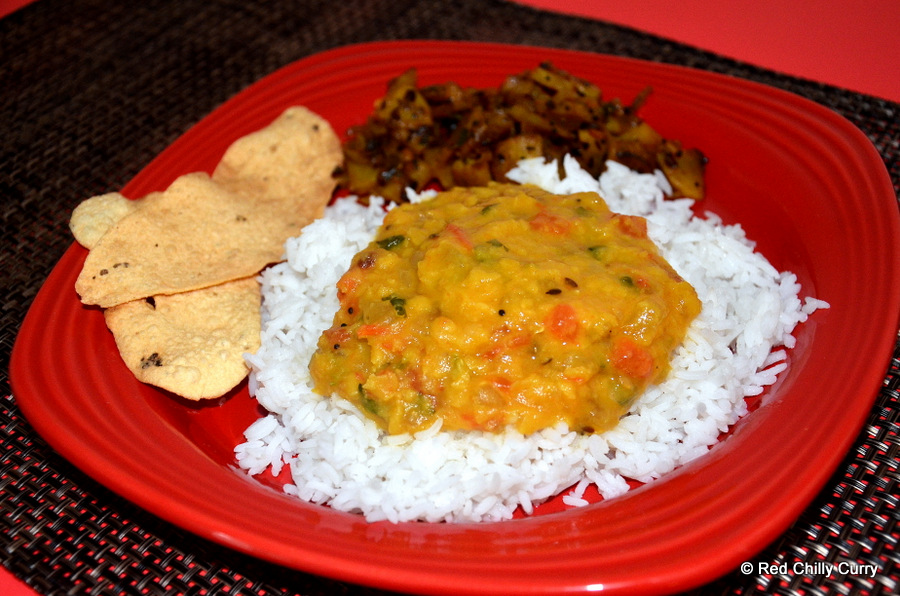 Dosakaya Pappu(Andhra style)/Cucumber Dal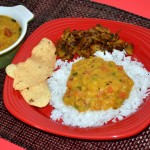 This dosakaya is available in all Indian store and they are very commonly used in Andhra Pradesh.Everyone loves dal/lentils and this yummy cucumber(dosakaya) when added to dal is mouthwatering.Kids will love it.My daughter enjoys it when I mix this dal with ghee and hot rice.This dosakaya can be added to lot of varieties,will load them all in upcoming days.
Prep Time : 20 minutes
Cook Time : 20 minutes
Yield :

2-4
Instructions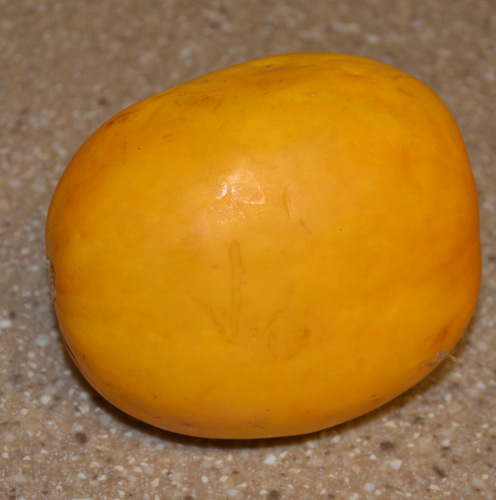 1.This is dosakaya(yellow cucumber)Peel the skin off and chop them in to half and take the seeds out.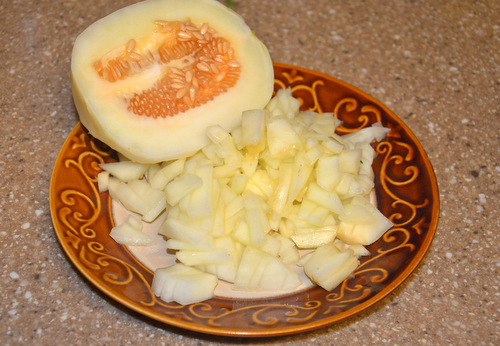 2.Chop them in to fine pieces and keep it separate.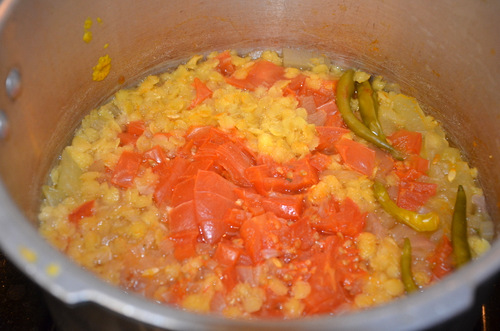 3.In a cooker add dal,dosakaya(yellow cucumber),green chillies,onion,tomatoes.Pour 1-2 glasses of water and close the lid.Let it cook for 10 mins.Cucumber pieces will not get completely mushy it tastes good when they are in that form.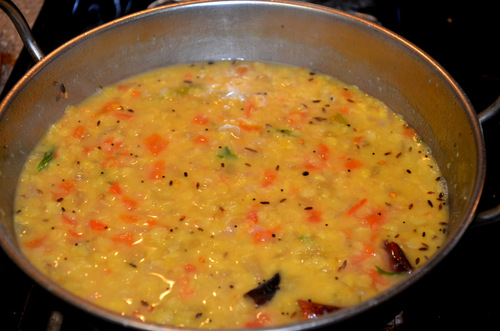 4.In a kadai/pan heat ghee and do the seasoning one by one.Then add the dal to the seasoning and mix it well.Add turmeric powder,chilly powder,salt.Let it cook for 10 more mins.Remove from fire.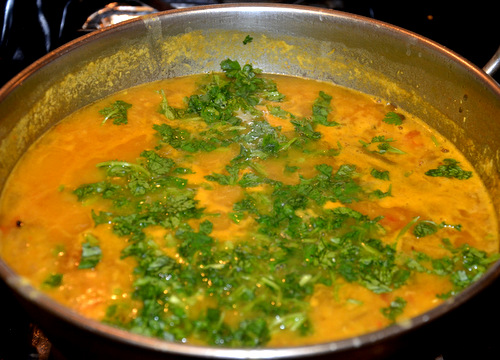 5.Now garnish with freshly chopped coriander leaves.This taste so good when its taken with ghee and hot rice.
Linked this to the ongoing event "Bachelor's Feast" and "WON" the "Best Side Dish" Award. Thank you Jaleela Maam for the lovely award.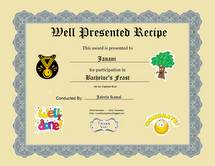 Print