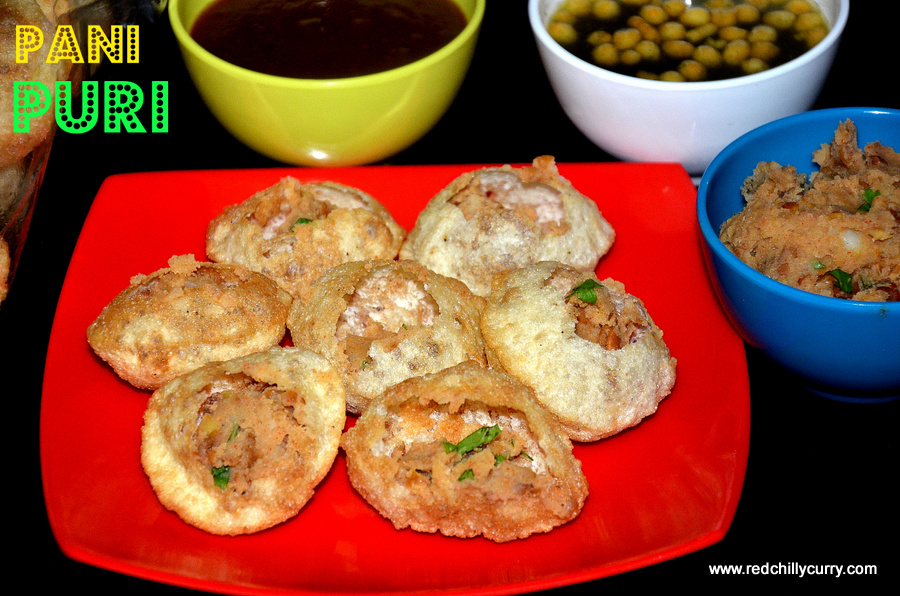 Pani Puri-(Indian street food/ Chaat)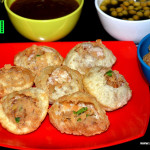 I love pani puri,love in the sense I really really love it. My hubby sometimes even ask if I like him or pani puri better I take few mins and say "I love pani puri nu" hehehe well I  cant help...I do love it a lot. It really melts my heart and I just feel that instant happiness filled in my heart when I have it. Some food make us happy and this one is such a snack for me. I am a big lover of chaat items and I can finish one whole packet easily. Though it takes little time to prepare this,its worth every bit so don't feel lazy just make it at home and you will feel that fresh mint water(green pani) splash in your tongue and you will go.. oh la la. Trust me it will be better that your street side  pani puri. I always try to buy the puri packet ready made to make my work simple but if you want you can prepare it too,its easy to make at home will load the recipe soon. Now back to making of pani and the required items for pani puri.
Instructions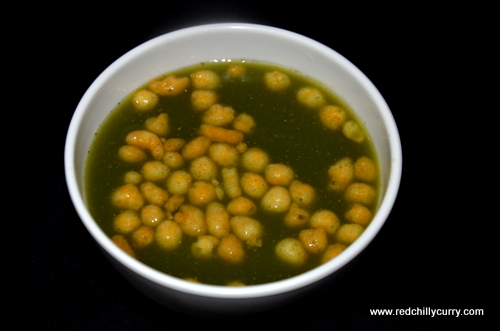 For Green Chutney(Pani)/ Spicy Chutney:
Mint Leaves- 1 cup
Coriander Leaves-1 cup
Green Chillies-5-6
Lemon Juice - 2  (if its small and 1 if its big)
Jal Jeera - 1 packet(for sour taste)
Black Salt- 1 tsp
Cold Water- 2-3 cups(for the spicy water)
Dry Boondhi- 1/2 cup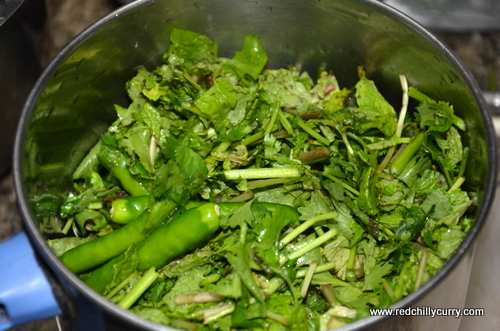 1. In a blender add coriander leaves,mint leaves,green chillies,lemon juice,little salt and blend together.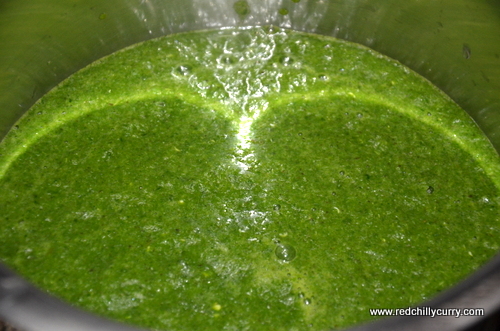 2. You will get a thick green chutney, to this add black salt/Kaala namak and 1/2 packet of jal jeera powder( for sour purpose)and mix it well. Taste it and see if you need more salt and add accordingly.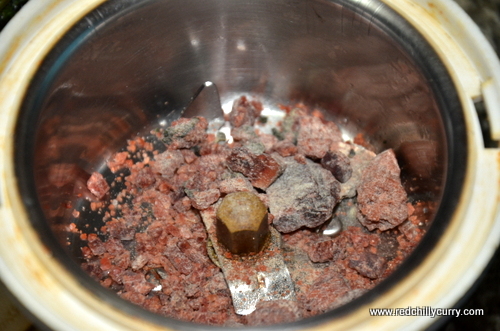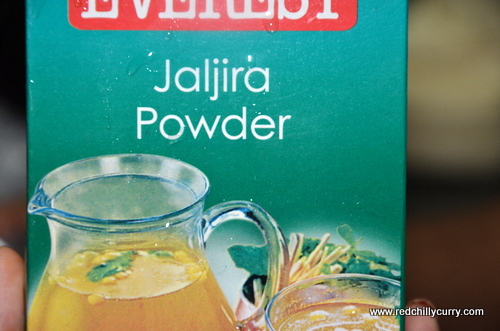 3. Now add cold water to this pani and filter it well. Keep it separate. Now soak boondhi in warm water for a min and add to it to the green chutney pani. Now spicy water for pani puri is ready.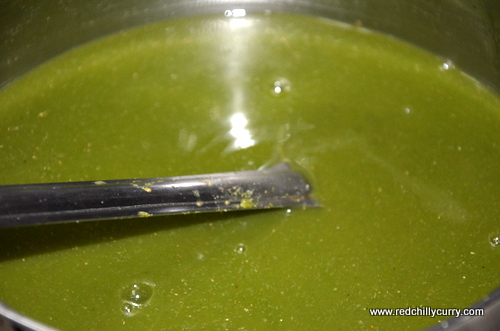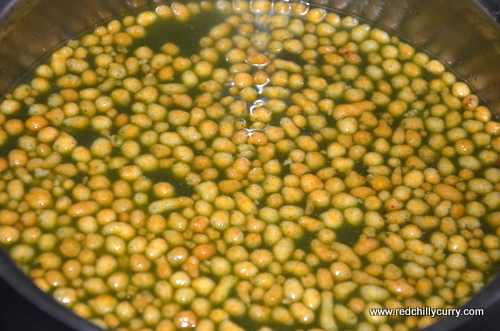 Sweet Chutney/ Khajur Imli Ki Chutney: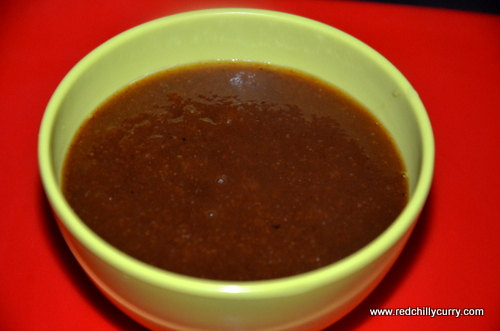 Dates- 1 cup
Tamarind- 1/4 cup
Jaggery- 3 tsp
Chilly Powder- 1 tsp
Salt- as per requirment
Water- Little bit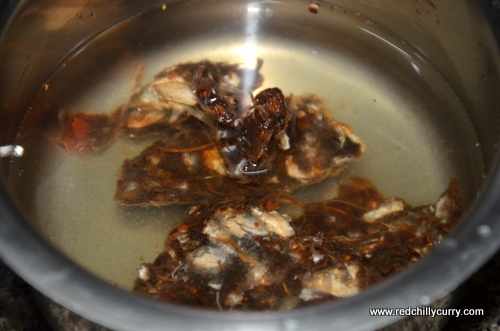 1. Soak tamarind in warm water and take out the pulp and filter it.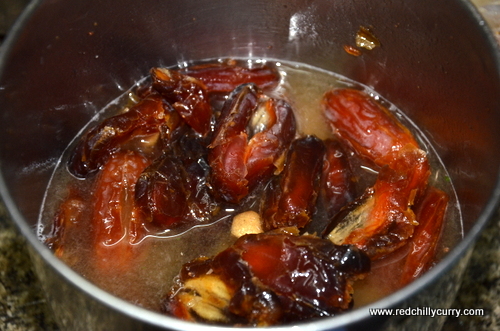 2. Soak dates for few mins and grind them well in a blender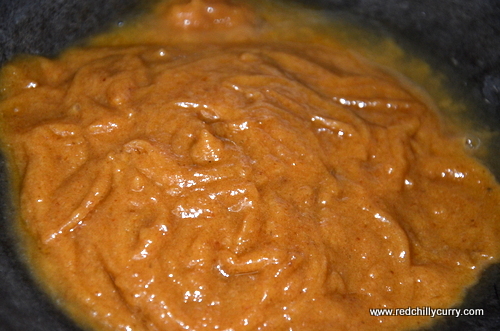 3. Now filter the dates pulp using a strainer. In a kadai/pan add this dates pulp and stir it well till the raw smell is gone. To this add tamarind pulp and mix it well.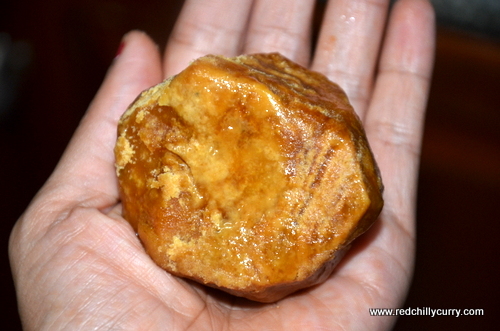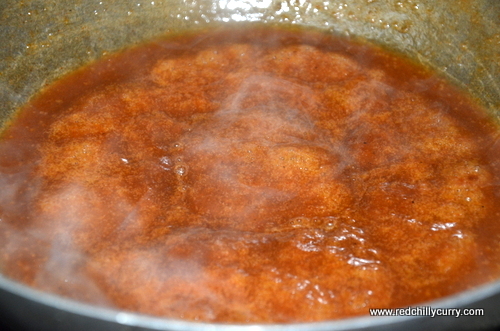 4. Now add salt,jaggery and chilly powder and stir them well. When they reach the sauce consistency thickness remove them from fire and let it cool. Sweet Chutney is ready.
       Inside Stuffing( Potatoes & Channa):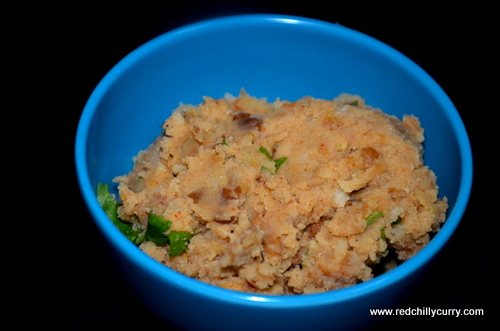 1. Now boil potatoes and peel the skin and mash them. Soak Black channa overnight and boil them for 5-7 mins in cooker and mix them together.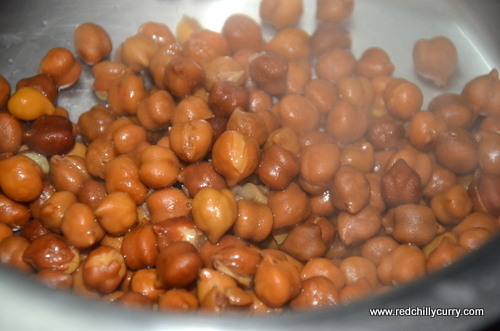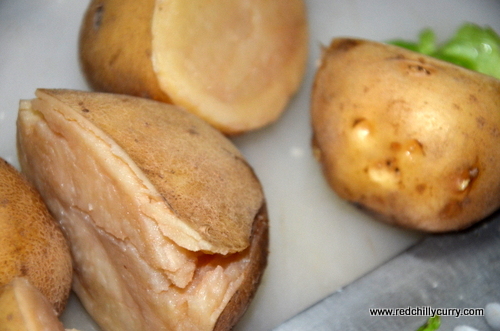 2. To this add chilly powder,amchur powder(dry mango powder) little salt and mix it well to serve as stuffing inside the puri. Garnish with finely chopped coriander leaves.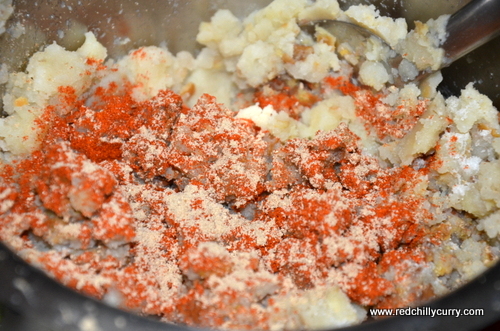 3. To make my work easy I got the ready made puri from store, and made a hole in the center and stuffed this potato masala inside and added both sweet and spicy chutney/pani in to my puri and enjoyed it very much. Put this puri immediately into your mouth and see your taste buds dancing to its flavor splash. Spiciness and sweetness can be adjusted according to their own preference.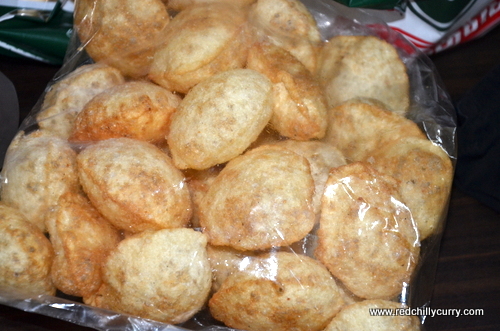 4. Serve it a plate and let your family and friends enjoy this awesome chaat item.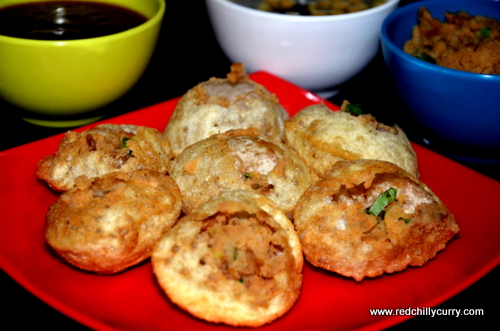 Print
i