I love Party Punch recipes a lot. Who ever has known me knows that very well .I like to make mocktails of all this fresh juices. Seasonal fruits taste best at their season and now Chennai is filled up with ripe mangoes and cantaloupe, and I made us of it completely. Adding Nannari syrup to this drink takes the flavor to next level and you will see your guest falling in love with this drink and they would want to know how you made it. Trust me I have always had request for this recipe.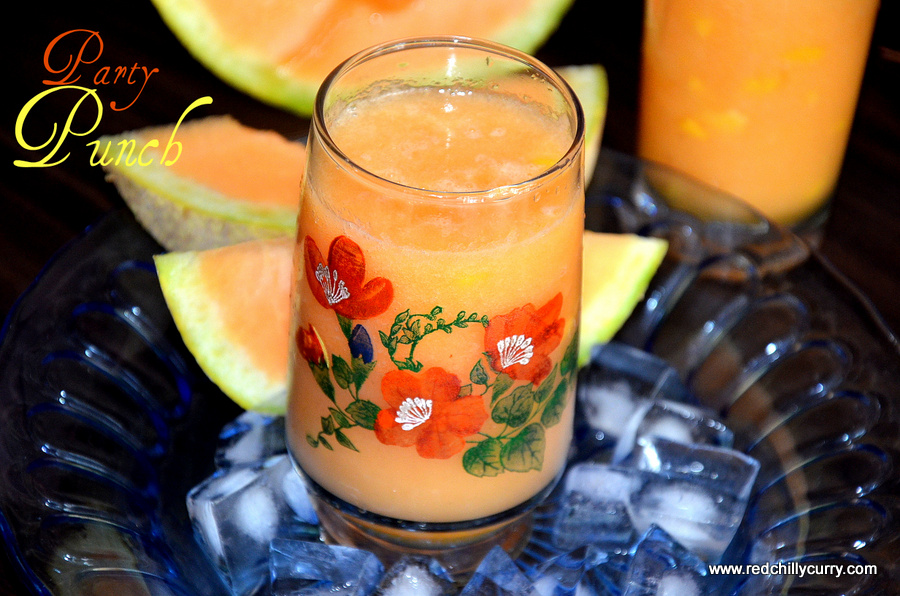 Summers are best for such drinks. I remember mom always making so many variation with cantaloupe and other water based fruits. She is a big fruit lover. I guess I got that fruit liking definitely from my mom. She always loved to have fruits over regular food. She also believed that fruits are soul food. When I see any fruits in market I always think of her. I always used to think that I should know more about different kinds of fruits and show her and talk to her about their benefits. Other recipes that use nannari based recipes are watermelon nannari sarbat and cantaloupe/Kirni palam nannari juice. I will be soon loading lots of party punch based recipes and lets all have a party punch in our tummy.
When it comes to fruits my mom is the queen. She must have made me atleast 50 varieties  of juices and milkshake and that's how I started loving the fruits. Always give your kids a healthy choice. When they get hungry at odd timing ,try giving them fruits instead of junk foods. Kids see what we eat and that's how they develop taste for healthy food. If you eat fruits in front of them then they would choose the same. If they see see eating junk then they would want the same. My mom always taught me what kind of food is right for body and what benefits are involved when it comes to easy digestion. In summers always drink lots of water if not atleast substitute with high content water based fruit juice.Now enjoy this party punch drink.
Party Punch- Kirni Pazham Mango Nannari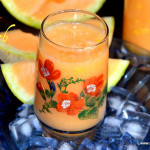 Prep Time : 10 minutes
Cook Time : 5 minutes
Yield :

4
Instructions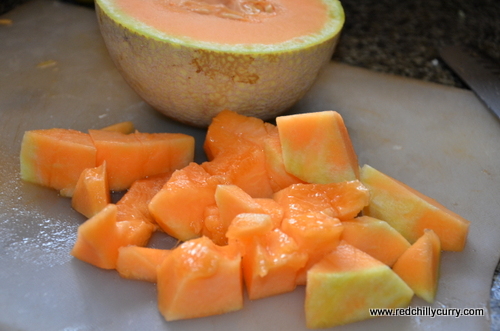 1. Cube the cantaloupe to small pieces and make juice out of them using a blender.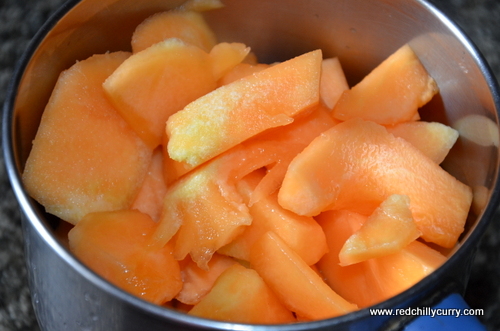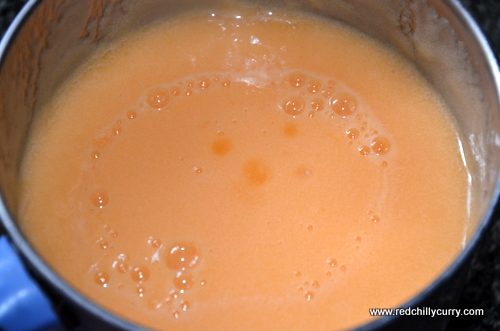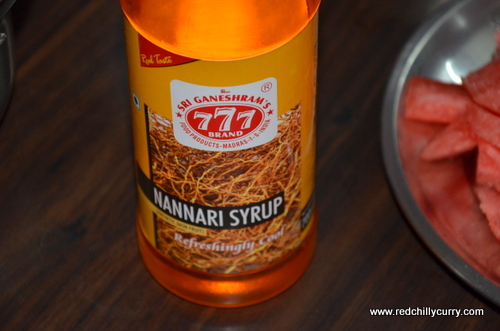 2. To this add ice cubes,Nannari syrup and little sugar(Nannari has sweetness so add sugar according to that)and blend it again.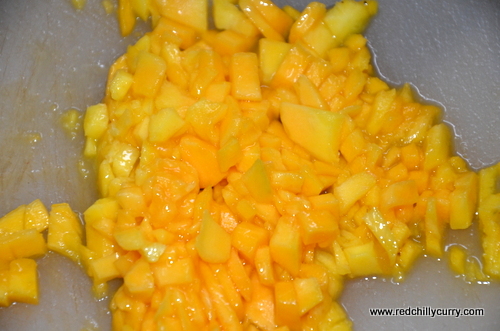 3. Now chop the ripe mangoes and keep it separate.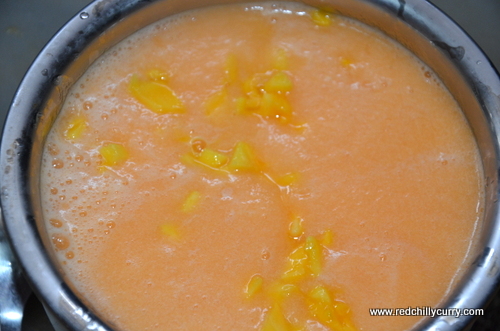 4. Now serve the juice in a tall glass and add the chopped ripe mangoes to the juice and serve. Perfect for birthday party or any outdoor parties. I love this drink during summer times. Perfect party punch don't you think?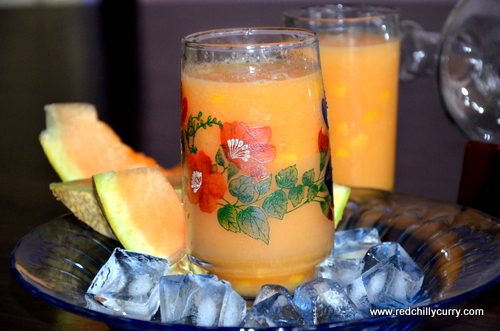 Print