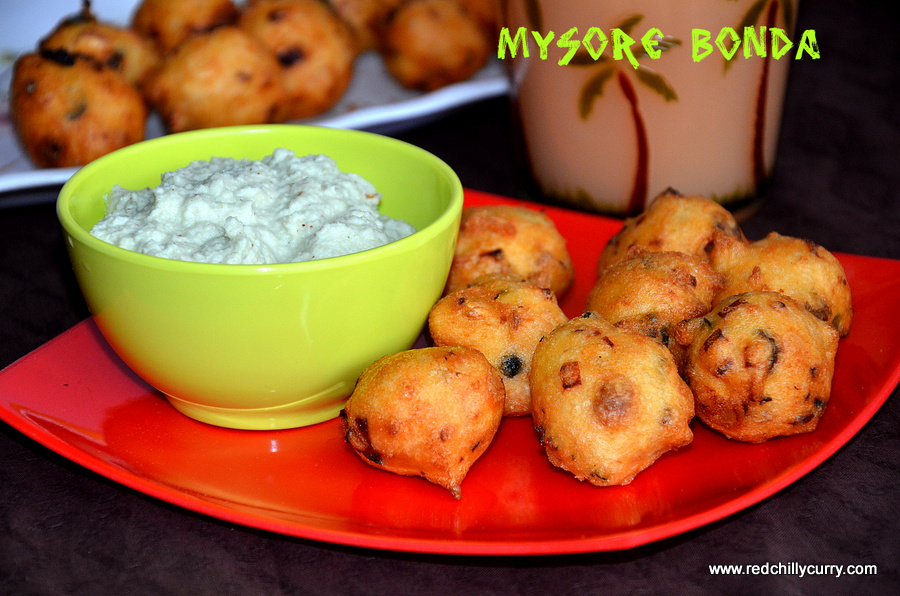 Mysore Bonda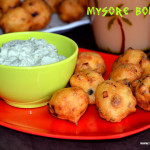 I know evening snacks are must for us when the time strikes 5. One cup of tea and simple snack gives a great satisfaction to our heart. This bonda comes in handy when you have urad dal dough ready. When ever I make vada for breakfast, I store extra batch in fridge to make this delicious bonda. Its very soft inside and crispy outside. Very tasty and When had it hot ,everyone will love it. Coconut chutney or sambhar pairs well with this mysore bonda.
Prep Time : 10 minutes
Cook Time : 10 minutes
Yield :

5
Instructions
1. Soak urad dal for 30 mins then grind them fluffy for 5-7 mins and add salt & rice flour to it.( Grind like we do it for vada)I forgot to click the soaked urad dal picture.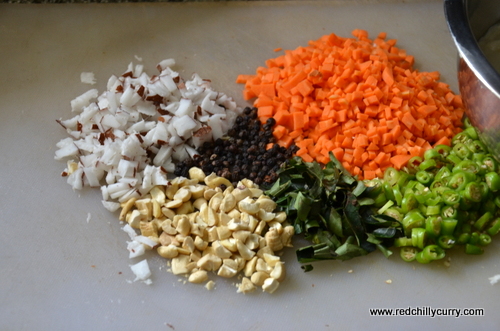 2. To this add the chopped ingredients shown above in pic.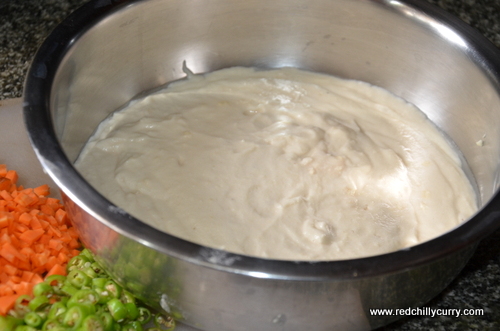 3. Now mix it well with dough. In a kadai/pan heat oil for deep frying and roll the dough to small balls and deep fry them till they turn to golden brown in color.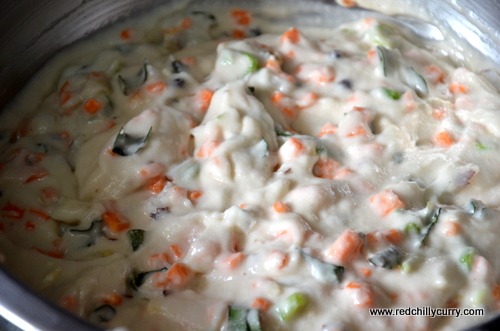 4. Collect them in a tissue paper(I didn't have it so used newspaper,but don't use it always use tissue paper)Crispy bonda is ready.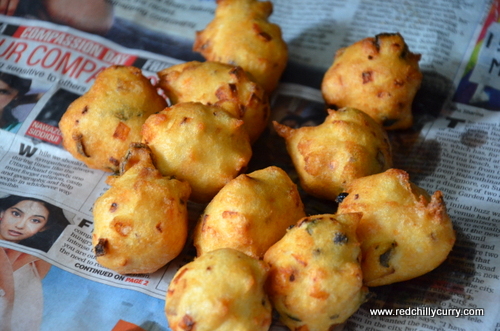 5. Serve it hot with sambhar or coconut chutney. Enjoy the hot snack with your family.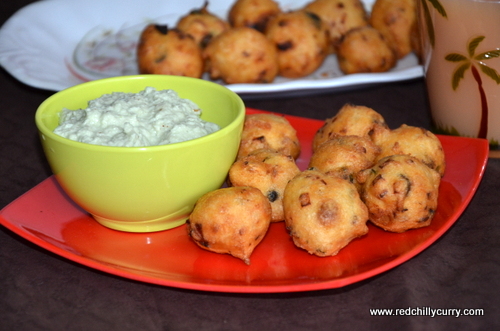 Print