Idli podi for Idli | Idli Podi recipe | Idli Milagai Podi recipe |How to make Idli Podi | Idly podi recipe | Idly milagai Podi
Idli Podi is the most commonly favored by all south Indian families. It tastes best with Idli and also dosa. Most of the South Indian family prefer taking podi with their Idli and dosa. Though I favor chutney more than Idli, my husband and dad loves this Idli milagai podi a lot. I love spreading this Idli podi to dosa, Mysore masala dosa, love mixing with Idiyappam( String hoppers) and love it with mini Idli, Mini Uthapam(Mini dosa) They also taste good with Adai (lentil dosa) and Bread uthapam(Bread dosa)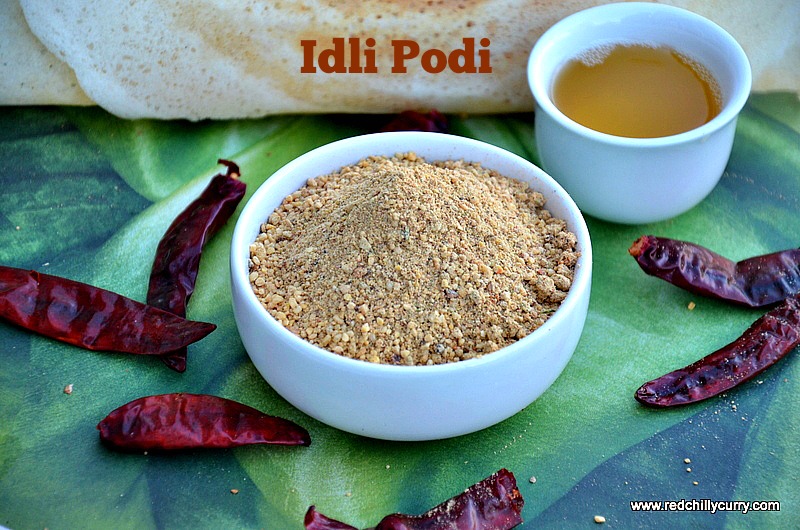 Idly podi can be paired with all kinds of south Indian breakfast. My cousin can just eat podi with Idli his whole life. There are people I know are a big time podi lovers. They can't function without podi. They are so addicted to Idli podi. No matter how many chutney or sambar you make they still need their Idly podi , when they have their breakfast. There are lots of varieties in podi few of my fav are Coriander podi(Kothamalli podi), Curry leaves Podi (Karuvepillai Podi), Pundu Podi (Garlic Podi), Ellu Podi (Sesame seed Podi)
Preparing this podi is very simple and it stays fresh for more than a month. But I don't prefer to have it that long. I usually make it for 15 days storage. I like making new batches once in 3 weeks. This is my mom version of Idli podi, though many people make in so many differnt way, this one has a unique flavor due to addition of curry leaves and little bit of coriander seeds. Few may be taken back for adding coriander but most of the household in "Tirunelveli District" add coriander seeds and the podi taste so good. I have my cousins always asking me to  make extra batch for them. Adding hing or perungayam and Black sesame(ellu) gives a very good flavor to this Idli podi. Now off to making of Idli Podi.
Step by step of making Idli Podi recipe or Idli milagai podi
Idli Podi Recipe | Idli Milagai Podi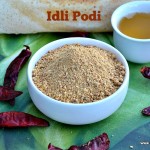 Prep Time : 15 minutes
Cook Time : 5 minutes
Yield :

1 big bottle
Instructions
1. Dry roast the above mentioned  ingredients one by one at a time. Do not roast altogether. Each Ingredient must be roasted separately.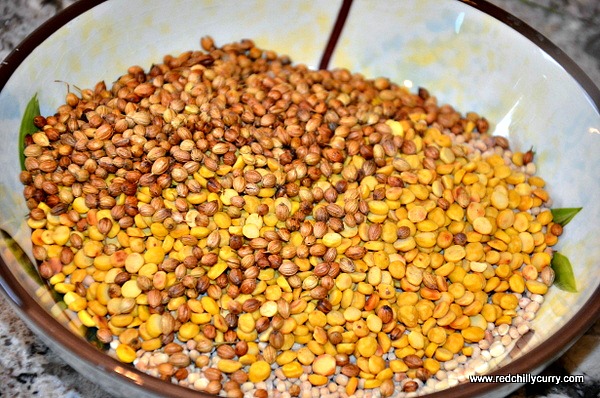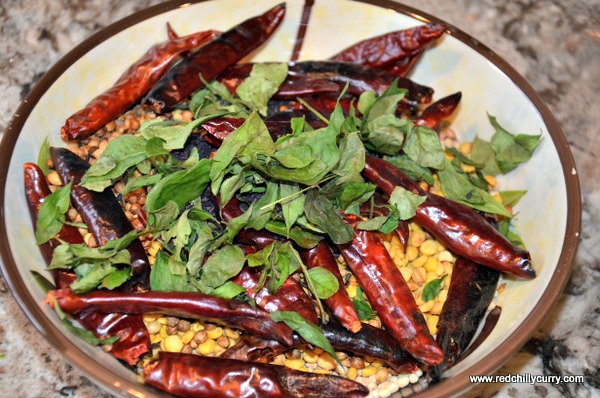 2. Collect them all in a bowl, let it cool. Once cooled, add salt and hing. Blend them coarsely in a mixie or blender. Do not make it like powder, podi has to be little bit coarse like 90% done.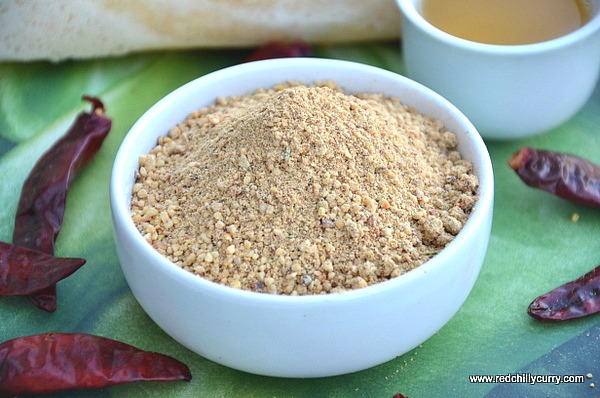 3. Now enjoy them with hot Idli or dosa. Add sesame oil to mix podi to get that authentic taste and flavor.
Print