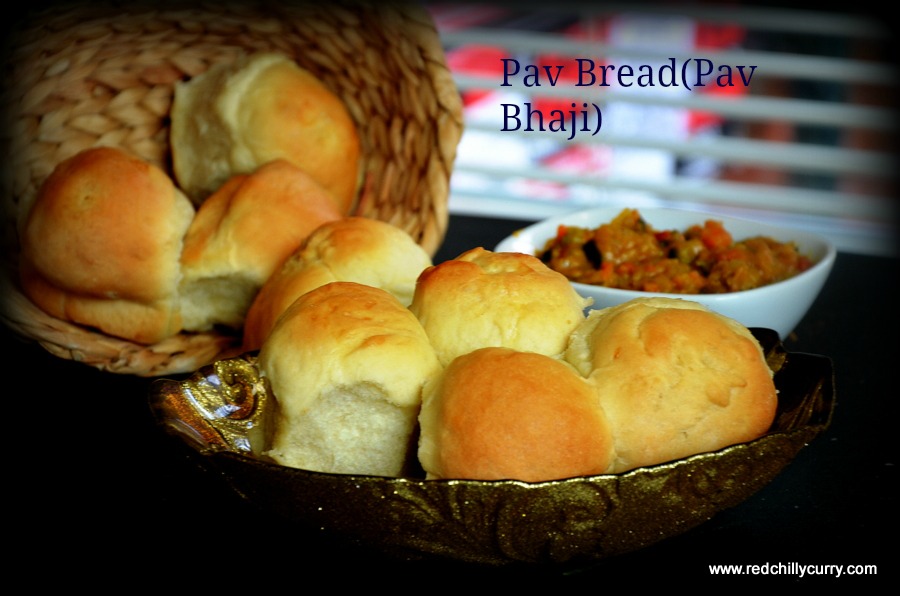 Pav Bread / Indian Dinner Rolls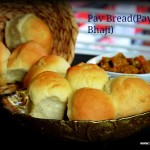 I love homemade breads it has special taste in it you know why??? because its baked fresh out of the oven and you know exactly what ingredients went inside it and you can totally trust and give it to your kid. I had potluck party with my friends and I made pav bhaji for our snack and made the pav at home. It came out just perfect. Its so easy to make and I don't know why didn't  try it till now. I always wanted to try but somehow landed buying the store bought hmm... here after no more store stuff. Only freshly baked pav. I had fun baking it and I saw my friends enjoying it too. So it was def a hit. Try this for sure and you will be surprised how soft and fluffy it will come out. Happy baking !!!!!
Instructions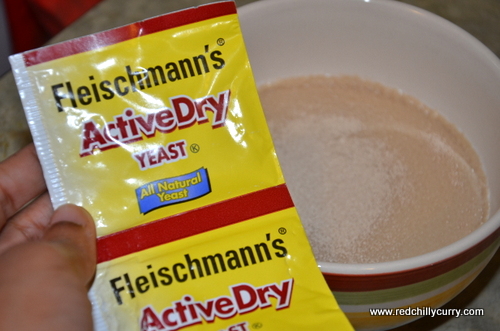 1. Heat water in microwave for 20 sec, it should be warm not hot . If its hot yeast will die and it will not puff up like its suppose to. So be very careful when you do this,not hot WARM....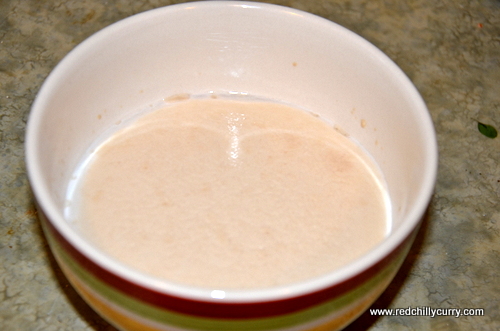 2. Mix sugar and dilute t well, then add yeast and dilute it well too. Then add salt and mix it all well and leave it for 10 mins. It will raise up.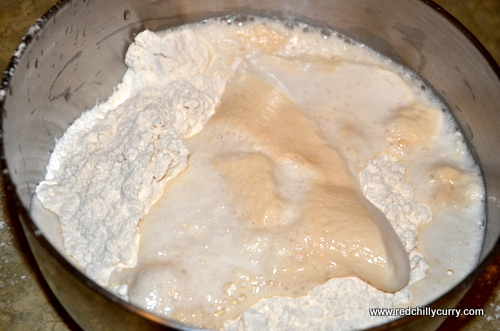 3. Now take all purpose flour , sieve it well and mix the yeast with it and mix it up well. You need lots of patience while kneading it Knead it at least for 10 mins. The dough should be elastic. Add butter and knead it well. You can knead it with your hands or with machine mixer, either way it will come out well.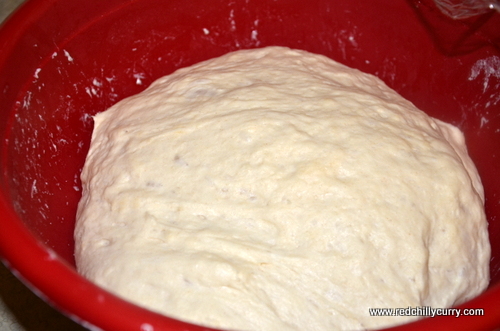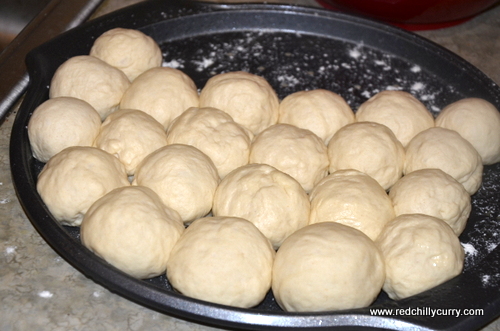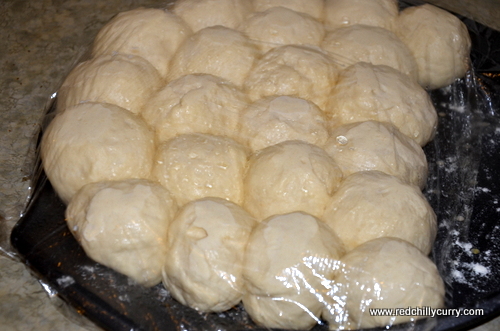 4. Now let it sit for 1 1/2 hr. You will see it raised double the amount. Then punch them well with your fist so that the air bubbles are out. This is very important. Fold them well again. Now make small round balls with your hands like shown in the pic.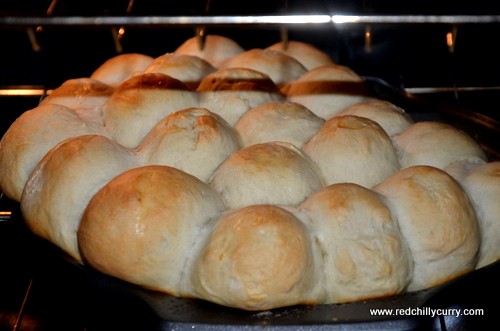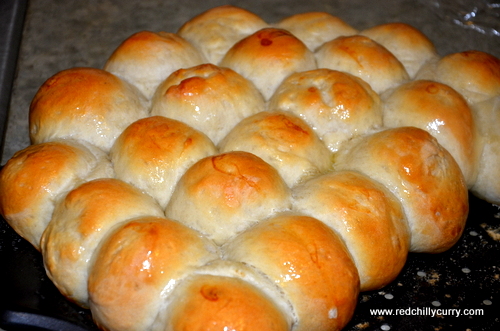 5. Now apply butter on tray and dust them little bit with flour. Roll it like small buns and arrange it next to each other touching each buns. Now cover it with plastic wrap and let it rest for 30 more mins. You will see the buns raised more. Then brush the top with milk.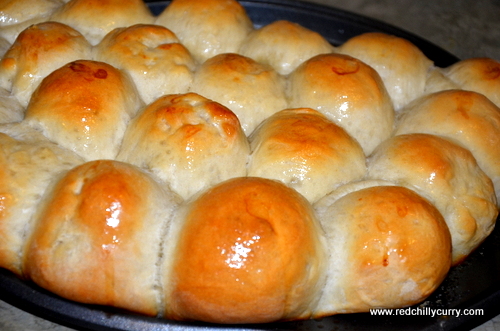 6. Then bake it at 375 deg F and let it bake for 20- 25 mins or till the top layer is golden brown in color. Now when done let it cool and then separate it, serve it with yummy tasty bhaji. Pav bread for bhaji is ready. Homemade always best.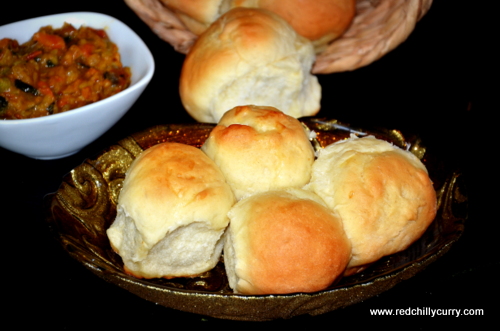 Print