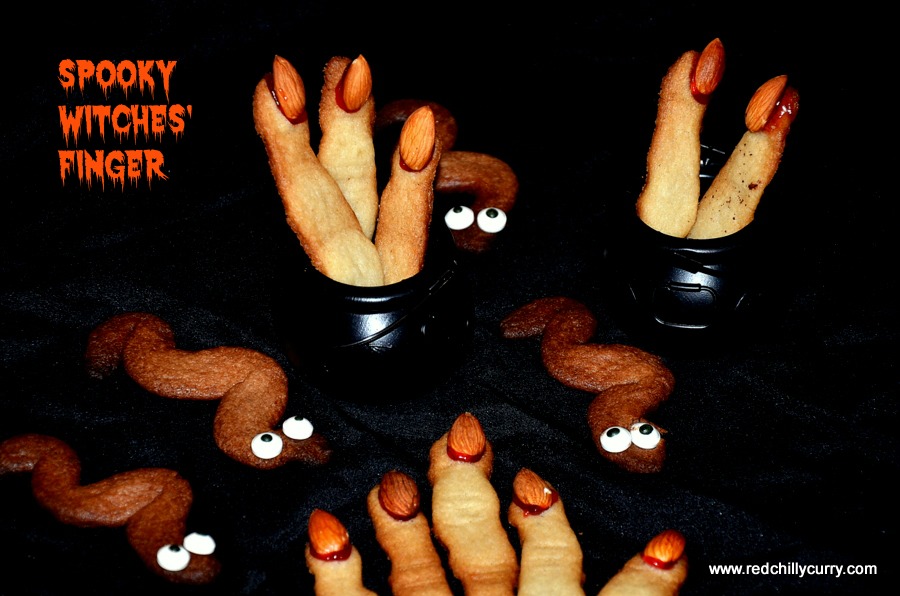 Spooky Witch Fingers(Eggless)-HALLOWEEN Recipes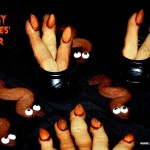 I have been thinking of making this for quite a long time and finally made it since its kind of gross and weird to look at it. But trust me its very tasty to eat.Its nothing but sugar cookies. Make your kids join when you make this cookies. They will absolutely love it. My daughter was jumping when the finger was getting baked. Ewww right I know but it was really good to taste I cant lie about that. Hubby loved it too. I closed my eyes while taking a bite. Its a def winner recipe for Halloween time. Linking this here.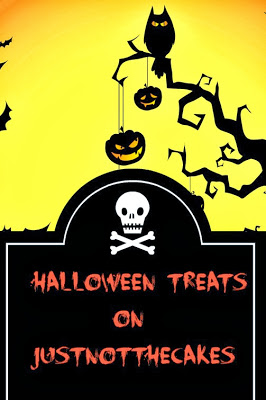 Prep Time : 15 minutes
Cook Time : 40 minutes
Yield :

4
Instructions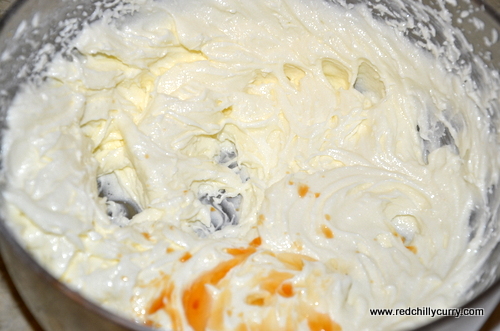 1. In a bowl whisk butter and sugar together(butter must be at room temperature soft and ready to whisk). It will turn soft and fluffy.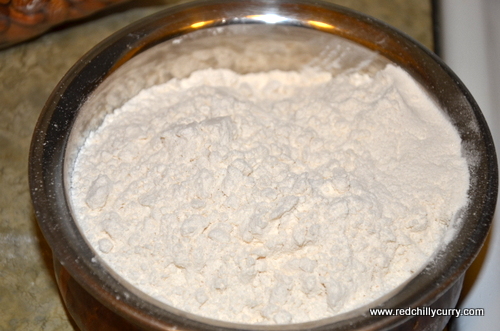 2. Now add vanilla essence and whisk well for a min. In a separate bowl sieve the flour well and add baking powder and fold it well.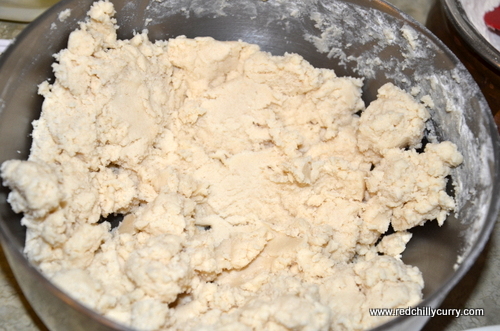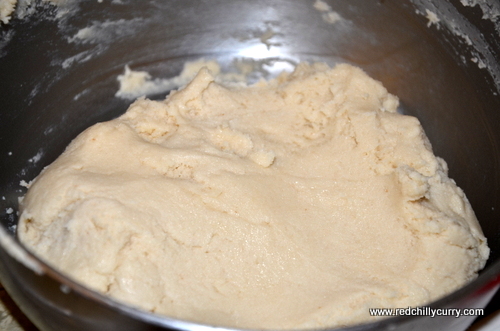 3. Then add the flour little by little to the butter mix and mix them well till it become like dough. Now wrap them in a plastic wrap and store in fridge for 30 mins so they hold their shape well.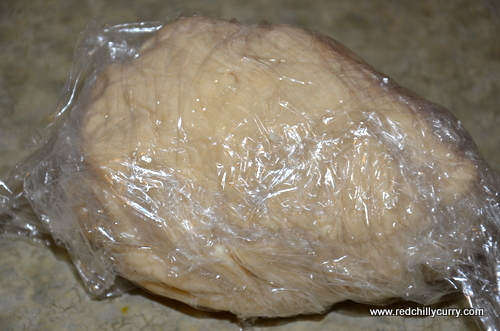 4. Now in a pan spread aluminum foil and grease with non stick oil, and take a small pieces of dough and roll it round and long. Place like shown in picture. Now with a help of fork make knuckles like lines to the dough, to get finger effect. Then place almonds as nails.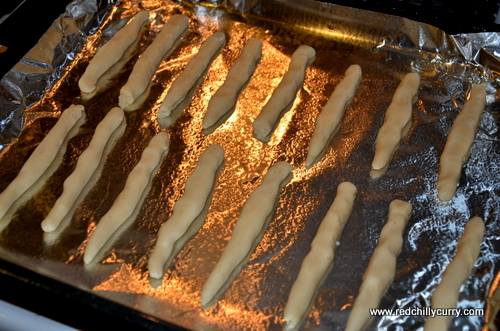 5. Now bake them at 340 deg F for 7 mins or till the bottom turns mild brown in color and remove from rack. Let it cool. Crispy and tasty cookies are ready with a perfect spooky with finger look.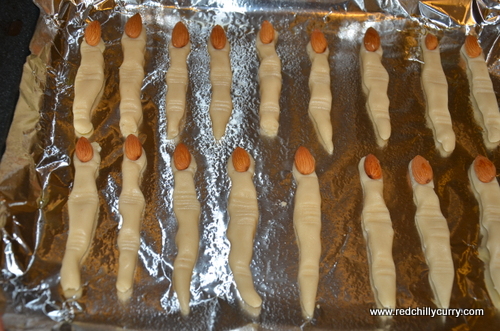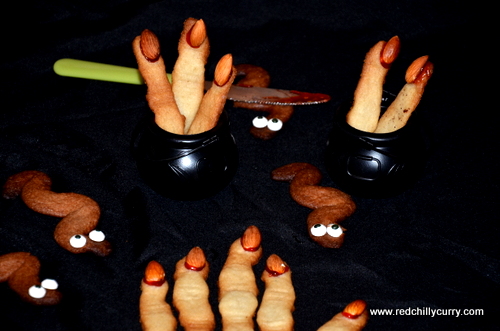 6. To make the finger more spooky take almond out and spread little jam to the nail part and place back the almonds. Bleeding finger will just be perfect to freak out your guest.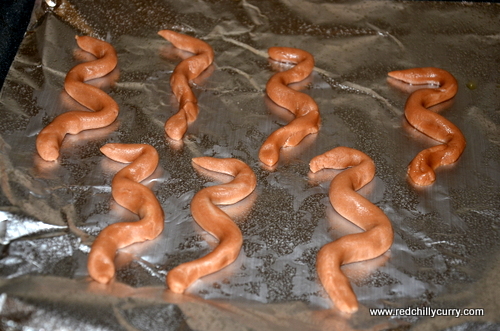 7. With remaining dough I made snakes heheh.
Print