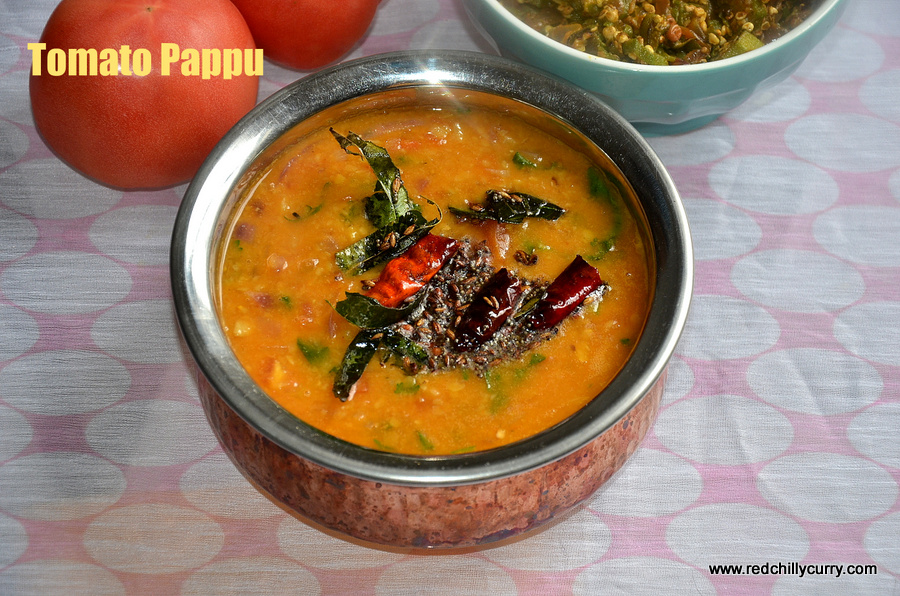 Tomato Pappu(Andhra Style)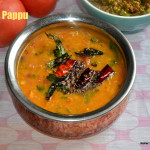 I love this dal very much,its very flavourful and so good with hot white rice and ghee. I used to live in Andhra during my childhood and I remember very few things friends,food and the place where we used to play. This tomato pappu was my favorite of all the Andhra food. It goes excellent with chapathi/roti too. When its pair with potato fry there nothing best. Now lets go back to the recipe.
Prep Time : 5 minutes
Cook Time : 15-20 minutes
Yield :

3
Instructions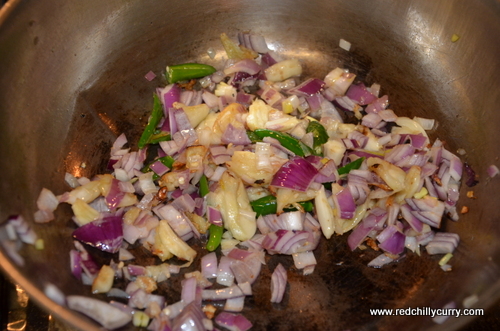 1. In a pan add ghee/oil then do the tempering mentioned above. To this add onion,green chillies,garlic and saute for few mins.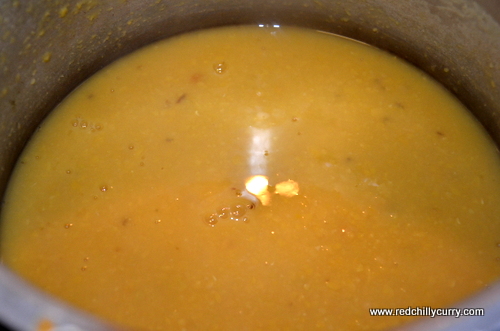 2. Now cook half glass of toor dal with 2 cups of water. Add tomato,garlic and turmeric powder and cook it mushy.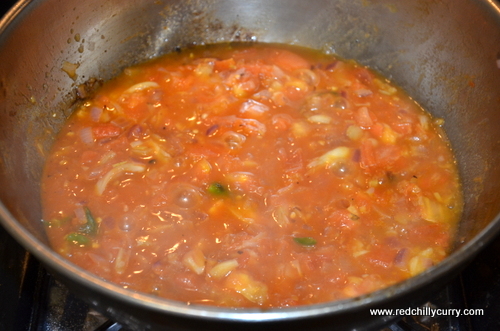 3. Now transfer the dal to the seasoning and let it cook for few mins. I love adding hing to this. Add little chilly powder & salt to this.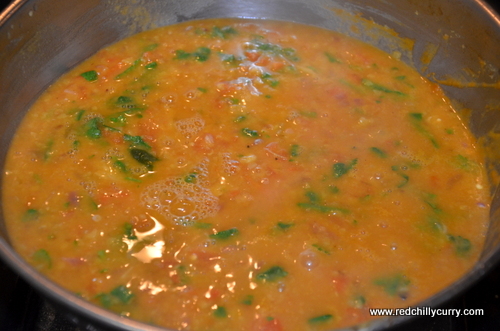 4. Now garnish it with fresh coriander leaves and serve it hot with rice and extra tsp pf ghee.

Print